On 29th March the UK Government allowed organised outdoor sports to resume after the latest lockdown, and that includes hockey. It's been a difficult 12 months+ for everyone, and for those missing their regular activity, and sporting passion, this is incredibly exciting news which should allow hockey players to start club training as well as playing some matches – however, this must come with a caveat…
During lockdown, many have been exercising more than they used to because of an increase in free time; for example, exercise has replaced the daily commute for some. Due to this uptake in physical activity, I have seen an interesting range of injuries. Take running for example, it has become very popular during lockdown — likely due to its accessibility — and for those not used to running, or keen runners who upped their frequency or milage too quickly, the risk and likelihood of injury became high, resulting in higher numbers of running-related injuries seen and treated in our clinics.
Additionally, if people haven't had access to home gym equipment, then this type of training will have changed too. Whilst you can get some good gains from bodyweight exercises, it's not the same nor as effective as weights-based work. Injuries related to this exercise type have mostly been achilles tendon complaints, frequently caused by too high volumes, exuberant use of weights, or poor movement quality.
With regards to hockey however, the training many have been doing at home may not reflect the types of training and movement normally done on a hockey pitch. It's great to have shaved off a few minutes from your 5km PB, but that steady, aerobic activity won't result in good hockey fitness. Hockey is often about short, sharp sprints with short breaks and then a repeat again. Forwards especially will work in short, sharp bursts with short breaks and a repeat. The movements of hockey are quite specific too. Players need good lower back flexibility, trunk and core strength to be able to play low to the ground whilst keeping your head up looking for the killer pass.

The muscles in your legs – groin especially — calf and hamstrings need to be strong and conditioned to the sudden, explosive movements of hockey. Your body needs to be used to training with quick turns of direction, putting stress on your ankles and knees. Alongside the strength training you do for your knees, it is worth incorporating some change of direction exercises into your training to support the necessary muscle groups.
Women are more prone to certain ligament injuries including ACL rupture due to different biomechanics, angles of the pelvis and hormone variability. Because of this it is even more important that your training plan includes these multi-directional exercises in order to avoid pain or injury.
This may be the longest break that many hockey players have ever taken from hockey specific training and match-play. Not just the sport-specific movements but running and training on astro-turf which has a higher impact on your joints.
The most common hockey injuries are:
Ankle ligament sprain
Hamstring injury
Groin strain
Medial tibial stress syndrome (aka shin splints)
ACL rupture
Contact related injuries – hand fracture, contusions, cuts and grazes
So, what can you do to prepare yourself best for the return of hockey?
The key is not to throw yourself in at 100%, expecting your body to do what it was able to do before. Make sure to take a more graded and gradual return to the sport, so as to avoid injury and build yourself back up to your previous level.
If you can, before returning to hockey, adapt your training régime. For example, instead of just jogging at a steady pace, try and add in tempo sprints, change of direction work or hockey-based exercises. This will help your body to prepare, by slowly reintroducing these movements.
Another important factor is to concentrate on is your recovery. Firstly, ensure you have a good warm up and cool down before and after playing. Secondly, consider your nutrition — include protein and carbohydrates into your diet within 90 minutes of your session to aid recovery, and hydrate well before and after any training or match play. The final aspect of your recovery is sleep. Try to get good quality sleep by factoring it into your recovery plan and approach it as a part of your training.
At Pure Sports Medicine we have a team of Sport, Exercise & Musculoskeletal Consultants, expert Physiotherapists, Strength and Conditioning Coaches, Soft Tissue Massage Therapists and more, who will take care of you and treat your complaint at an elite athlete level.
We use our experience and multi-disciplinary team to help you diagnose the issue or clarify your goals, and create and deliver your individualised rehab or fitness programme in order to get you back on the pitch as soon as possible and in better condition than ever.
This article is for information only and should not be used for the diagnosis or treatment of medical conditions. myHealthSpecialist makes no representations as t

o the accuracy or completeness of any of the information in this article, or found by following any link from this article

. Please consult a doctor or other healthcare professional for medical advice.
---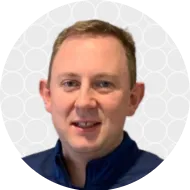 Dr Dan Brooke, Consultant in Sport, Exercise & Musculoskeletal Medicine
Book a telephone or video consultation with Dr Dan Brooke