Mr Sammy Hanna MD (Res), MFST (Ed), FACS, FRCS (Tr & Orth)
Trauma and Orthopaedic Surgeon
MD (Res), MFST (Ed), FACS, FRCS (Tr & Orth)
Mr Hanna is a recommended Trauma and Orthopaedic Surgeon
Knee Arthroscopy - Diagnostic Routine
Video information


Mr Hanna is a recommended Trauma and Orthopaedic Surgeon (Hip and Knee)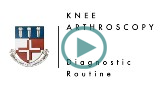 Knee Arthroscopy - Diagnostic Routine
Areas of expertise
Total knee & hip replacements (primary, complex primary and revision)
Unicompartmental (partial) knee replacement
Bespoke and custom hip replacement
Robotic hip and knee replacement
Minimally invasive total hip and knee replacements
Management of hip and knee sports injuries


Recommendations for Mr Hanna
These recommendations are for information purposes only. Doctors providing recommendations do so in good faith and are not responsible for clinical outcomes.
7 Specialists
Make an appointment
Address
About Mr Sammy Hanna
GMC number: 6032381
Year qualified: 2000
Place of primary qualification: University of Damascus
Mr Hanna is a fellowship-trained consultant orthopaedic surgeon with a specialist interest in hip and knee disorders. His NHS practice is based at the Royal London Hospital, one of the busiest major trauma centres in Europe, where he treats severely injured patients and those with complex hip and knee problems in a tertiary environment. His clinical interests include primary and complex primary joint replacements for degenerative conditions (arthritis), revision (re-do) joint replacement surgery for failure or infection, arthroscopic (keyhole) knee surgery for cartilage and ligament sports injuries and the surgical management of lower limb trauma and fractures.

Mr Hanna's orthopaedic training was on the prestigious Royal National Orthopaedic Hospital (RNOH) training programme during which he had excellent exposure to the full spectrum of hip and knee disorders and their reconstructive treatments including joint preservation techniques, arthroscopic (keyhole) surgery and joint replacement surgery. Following the completion of training, he undertook two advanced sub-speciality fellowships focusing exclusively on hip and knee surgery; the first was for a year at the world-renowned Rorabeck-Bourne Joint Replacement Institute at the University of Western Ontario in Canada, and the second was for a year at the Royal London Hospital. He also has fellowship experience from visiting a number of centres of excellence for hip and knee surgery and sports injuries in Europe including CUF Descobertas Hospital (Lisbon, Portugal), Vall d'Hebron Hospital (Barcelona, Spain) and the Rizzoli Orthopaedic Institute (Bologna, Italy).

In addition to his clinical commitments, Mr Hanna is appointed as an honorary senior clinical lecturer at the Queen Mary University of London, where he is actively involved in research, teaching, and training. His research endeavours to date have centred primarily around hip and knee reconstruction. His main interests include the assessment of outcomes following hip and knee surgery, and evaluating the behaviour of different bearing surfaces and materials used in total hip and knee replacements. A full list of his publications can be found here

Whenever possible, Mr Hanna will pursue non-operative treatments but will offer surgical options when necessary. He will always aim to accurately diagnose a patient's problem, inform and educate them of their condition, and finally give them all the information required to make the right choices regarding their treatment. He believes that the best outcomes for patients can only be achieved when decisions are carefully considered and discussed within the framework of a multidisciplinary team. He works closely with fellow orthopaedic surgeons, anaesthetists, radiologists, sports physicians, and physiotherapists to offer each patient a personalised and individual treatment plan.
Areas of expertise
Anterior cruciate ligament reconstruction
Arthroscopic (keyhole) knee surgery
Bespoke and custom hip replacement
Cartilage and meniscal surgery
Fractures
Hip arthritis
Hip pain
Knee arthritis
Knee arthroscopy
Knee pain
Knee replacement
Ligament and tendon injuries
Ligament reconstruction
Lower limb trauma & injuries
Management of hip and knee sports injuries
Minimally invasive surgery
Muscle injuries
Revision (redo) hip replacement
Revision (redo) knee replacement
Robotic hip and knee replacement
Sports injuries
Sprains
Tendonitis
Total hip replacements
Total knee replacements (primary, complex primary and revision)
Trauma
Unicompartmental (partial) knee replacement
Other specialists recommended by Mr Hanna
Mr Syed Aftab, Consultant Spinal Orthopaedic Surgeon
❝Syed is a highly skilled surgeon who has excellent expertise in managing the full spectrum of spinal disorders, both conservatively and surgically. He offers the most advanced and cutting-edge treatments. I know Syed very well having trained together at the Royal National Orthopaedic Hospital, and now working closely as consultant colleagues. I regularly refer him patients for a spinal opinion, and they always speak very highly of his bedside manner and decision making ability.❞
Mr Paul Culpan, Trauma and Orthopaedic Surgeon
❝Paul is a highly skilled lower limb surgeon with excellent expertise in managing the full spectrum of pelvic, hip and knee disorders. He always offers his patients the most advanced and cutting-edge treatments consistently achieving excellent outcomes. Paul is a thorough and meticulous surgeon, has a great bedside manner, and is highly respected by his patients and colleagues. Highly recommended.❞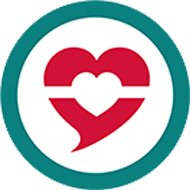 Mr Kostas Tsitskaris, Trauma and Orthopaedic Surgeon
❝Kostas is an outstanding orthopaedic surgeon with excellent expertise in the full spectrum of hip and knee disorders. He is my colleague at the Royal London Hospital, and I have first hand experience of his surgical excellence and patient centred approach. I have no hesitation is recommending him to patients, colleagues, family and friends.❞
Mr Francesc Malagelada, Trauma and Orthopaedic Surgeon
❝Mr Malagelada is an excellent foot and and ankle orthopaedic surgeon. We work closely together on complex cases and I trust him for his evidence-based and expert approach to problems. Patients always speak very highly of his skills and outcomes. I have no hesitation in recommending him to friends, family, and colleagues.❞
Miss Claire Fitzgerald, Trauma and Orthopaedic Surgeon
❝Claire is a highly skilled upper limb surgeon with excellent expertise in shoulder surgery. She is thorough and meticulous, has a great bedside manner and is highly respected by her patients and colleagues. I would not hesitate in recommending Claire to anyone seeking an upper limb/shoulder opinion.❞
Mr Joshua Lee, Consultant Orthopaedic Surgeon
❝Mr Lee is a highly-skilled surgeon and colleague whom I have known for a long time. He combines outstanding surgical expertise with an excellent bedside manner. His patients always speak highly of him and I have no hesitation in recommending him.❞
Mr Dafydd Edwards, Trauma and Orthopaedic Surgeon
❝Taff is an outstanding surgeon with excellent expertise in managing the full spectrum of upper limb and hand disorders. He has a great bedside manner, and is universally highly regarded by both his patients and colleagues. I would not hesitate in recommending him to anyone needing an upper limb/hand opinion.❞