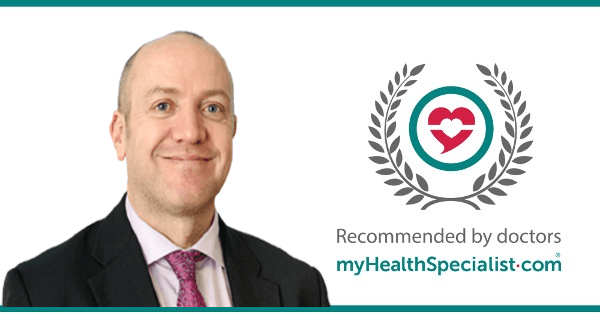 Q1. Why did you choose your particular specialty?
I was a GP initially, which I found very interesting and challenging. However, I have always had an interest in sport – I did a MSc in Sports medicine and then, after attending many sports events/courses etc., I applied to the GMC and was successful in becoming a Sport and Exercise Medicine Consultant.
Q2. What do you enjoy most about your job?
The variety of injuries and conditions that I see, and the great variety of patients/backgrounds that I encounter in practice. I most enjoy helping people to reach their goals – whatever they may be.
Q3. What one thing do you wish every member of the public knew?
That we deal with non-sports injury too – back pain/knee pain/shoulder pain – many of the cases that I see are not sports-related at all. These musculoskeletal (MSK) cases are a large part of my work and what I enjoy seeing.
Q4. What three traits define you?
Caring
Dedicated
Down-to-earth
Q5. Who is your inspiration?
My family. My mum has always been so supportive in all that I do and I am so grateful in having such a wonderful person as my mum. My 3 children, of course, mean the world to me and inspire me on a daily basis.
Q6. What accomplishment in your life are you most proud of?
Getting 3 A grades at my A Level exams 6 months after my brother died – it was a terrible time, but hard work and determination got me the grades I needed to start at medical school.
Q7. If you could do another job for just one day, what would it be?
Opera singer. I love music and singing. If I had a better voice and could sing on stage in one of the iconic operas I would be very happy!
Q8. What advances in medicine are you most excited about?
The recent work on "gut health" is fascinating – a large part of our immune system is housed there, yet we do not really pay it much attention. I think that research will show many issues are caused by gut health issues.
Q9. What (health) app would you most recommend?
Has to be my Garmin app linked to my watch. It tells me how many steps I take per day, my heart rate and recovery from running etc. – plus how many hours sleep I get. It is a great way to keep track of your fitness goals.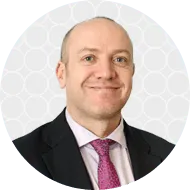 Book a telephone or video consultation with Dr Michael Burdon
This article is for information only and should not be used for the diagnosis or treatment of medical conditions. myHealthSpecialist makes no representations as t

o the accuracy or completeness of any of the information in this article, or found by following any link from this article

. Please consult a doctor or other healthcare professional for medical advice.