The only website that allows you to search for specialists that doctors recommend. Let us help you find the right specialist for your needs.
 4345696 specialist profile views
myHealth bytes
Latest article
Spotlight on a specialist: Mr Simon Marsh, Consultant Breast Surgeon
Mr Simon Marsh, Consultant Breast Surgeon | March 2017
Why did you choose your particular specialty? All through my training I used to ask the consultants I was working with how they ended up doing what they were doing. I never really got a good answer from any of them. I got the impression that most never really had a plan, but just took whatever opportunities were presented to them. I tried to make a more conscious decision! Training in surgery was very different 20 years ago, compared with now. During what was then called "the registrar years" you would spend 6 months at a time in several different specialties. So, I spent 6 months ea...
Other articles
From alcohol and deodorants, to the contraceptive pill and HRT: What are the real risks for breast cancer?
Selective Laser Trabeculoplasty for Glaucoma Treatment
How myHealthSpecialist works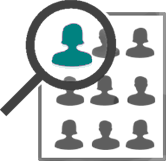 search specialists
myHealthSpecialist is the only website that lets you search for specialists that doctors recommend

browse doctors' recommendations
Browse 1000s of doctors' recommendations and read their reviews to find the right specialist for your needs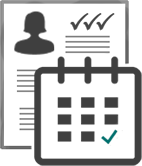 request appointment
Quickly and easy request an appointment with just one tap! **
** Currently only private appointments
Patient testimonials