The only website that allows you to search for specialists that doctors recommend. Let us help you find the right specialist for your needs.
 5251987 specialist profile views
myHealth bytes
Latest article
Blood donations - how can you help?
Dr Angana Nankani, GP | May 2017
In light of recent tragic events in Manchester, people are uniting and showing solidarity in different ways. One practical and positive way to help others in need is donating blood. Below is a brief guide on the blood donation process and how you can help.The need for donations We all know the importance of donating blood; it is a vital part of saving lives both in an emergency setting and for those with chronic conditions. The NHS Blood and Transplant Service estimate that they need 200,000 new donors each year, and are keen to receive donations from younger people aged 17-45 years,...
Other articles
Tips for preventing common sports injuries
How myHealthSpecialist works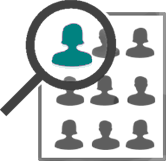 search specialists
myHealthSpecialist is the only website that lets you search for specialists that doctors recommend

browse doctors' recommendations
Browse 1000s of doctors' recommendations and read their reviews to find the right specialist for your needs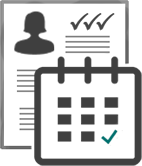 request appointment
Quickly and easy request an appointment with just one tap! **
** Currently only private appointments
Patient testimonials