The only website that allows you to search for specialists that doctors recommend. Let us help you find the right specialist for your needs.
 2950590 specialist profile views
myHealth bytes
Latest article
Spotlight on a specialist: Dr James Mackay, Consultant Genetic Oncologist
Dr James Mackay, Consultant Genetic Oncologist | December 2016
Why did you choose your particular specialty? I trained as a cancer physician with a special interest in offering genetic testing to cancer patients and their families. When I became a consultant I decided to stop giving chemotherapy drugs to patients and instead focus on giving information to patients about the genetic tests available to them, which would have an impact on their own clinical care and also on the care offered to their families. This whole field has expanded rapidly because of the availability of more accurate and cheaper genetic testing, and an increasing awareness i...
Other articles
Shouldn't all young breast cancer patients be offered genetic testing to help prevent development of ovarian cancer?
Spotlight on a specialist: Dr Nurhan Sutcliffe
How myHealthSpecialist works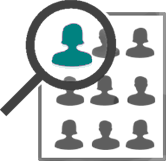 search specialists
myHealthSpecialist is the only website that lets you search for specialists that doctors recommend

browse doctors' recommendations
Browse 1000s of doctors' recommendations and read their reviews to find the right specialist for your needs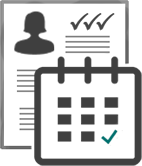 request appointment
Quickly and easy request an appointment with just one tap! **
** Currently only private appointments
Patient testimonials