The only website that allows you to search for specialists that doctors recommend. Let us help you find the right specialist for your needs.
 2359999 specialist profile views
myHealth bytes
Latest article
Early Onset Scoliosis
Mr Colin Nnadi | October 2016
What is Early Onset Scoliosis? Early Onset Scoliosis (EOS) is a curvature of the spine that involves a range of spinal disorders from idiopathic (without a known cause)/hereditary to syndromic and neuromuscular.Who gets EOS? These disorders develop before 10 years of age and therefore have a great effect on the quality of life and longevity of affected children. In the USA, approximately 1-2 children per 1000 are affected; these numbers are higher in the UK.What are the dangers?                                                                  Children with EOS can have problems with ...
Other articles
Yoga: Mind, body and soul
10 (and a half!) top tips for getting the most out of your GP consultation
How myHealthSpecialist works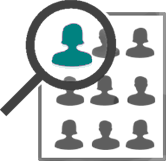 search specialists
myHealthSpecialist is the only website that lets you search for specialists that doctors recommend

browse doctors' recommendations
Browse 1000s of doctors' recommendations and read their reviews to find the right specialist for your needs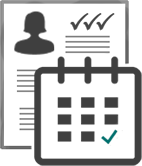 request appointment
Quickly and easy request an appointment with just one tap! **
** Currently only private appointments
Patient testimonials