The only website that allows you to search for specialists that doctors recommend. Let us help you find the right specialist for your needs.
 8312639 specialist profile views
myHealth bytes
Latest article
Spotlight on a specialist: Dr Adam Harris, Consultant Gastroenterologist
Dr Adam Harris - 01892 240300, Consultant Gastroenterologist | November 2017
Why did you choose your specialty? I really enjoy the combination of out-patient clinics and endoscopic procedures.What do you enjoy most about your job? Dealing with very treatable conditions; I am able to relieve most patients' symptoms.  What one thing do you wish every member of the public knew? The importance of the gut microbiota in health and disease.  What three traits define you? Organisational skills, sense of humour and timeliness   Who is your inspiration? Dr Iain Murray-Lyon, Retired Consultant Gastroenterologist at Charing Cross Hospital. I was one of his undergraduate s...
Other articles
Irritable bowel syndrome (IBS)
Spotlight on a specialist: Dr Abbi Lulsegged, Endocrinologist
How myHealthSpecialist works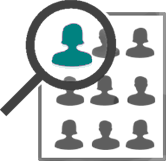 search specialists
myHealthSpecialist is the only website that lets you search for specialists that doctors recommend

browse doctors' recommendations
Browse 1000s of doctors' recommendations and read their reviews to find the right specialist for your needs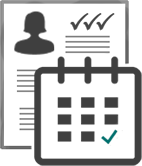 request appointment
Quickly and easy request an appointment with just one tap! **
** Currently only private appointments
Patient testimonials