The only website that allows you to search for specialists that doctors recommend. Let us help you find the right specialist for your needs.
 2403542 specialist profile views
myHealth bytes
Latest article
Herbs for menopause - does natural mean safe?
Dr Anna Cantlay, GP | October 2016
The menopause is an unavoidable time in a woman's reproductive life. Although it is a natural process, it is often met with anxious anticipation by women, who worry about coping with the symptoms that may come with it. Not every woman will suffer with menopausal symptoms, but up to 8 in 10 women will experience some of these. Around the age of 51, periods become less frequent before stopping altogether, signalling the end of a woman's reproductive life. During this process, hormones produced by the ovaries begin to decline and fluctuations in two of these hormones (oestrogen and prog...
Other articles
Spotlight on a specialist: Mr Colin Nnadi
How myHealthSpecialist works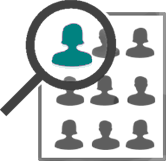 search specialists
myHealthSpecialist is the only website that lets you search for specialists that doctors recommend

browse doctors' recommendations
Browse 1000s of doctors' recommendations and read their reviews to find the right specialist for your needs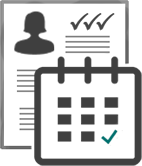 request appointment
Quickly and easy request an appointment with just one tap! **
** Currently only private appointments
Patient testimonials