The only website that allows you to search for specialists that doctors recommend. Let us help you find the right specialist for your needs.
 6564474 specialist profile views
myHealth bytes
Latest article
Blots on the landscape
Mr Chien Wong, Consultant Ophthalmologist and Vitreoretinal Surgeon | August 2017
If your vision is spoiled by black 'floaters' - lines, spots and shadows - don't delay getting a specialist check-up. What are floaters? Floaters are tiny pieces of debris that float in the vitreous gel of the eye. They may be experienced as black dots, cobwebs or floating black lines in the vision. They are a common symptom of conditions that affect the vitreous gel and retina of the eye. The retina is a bit like the film at the back of an old-fashioned camera, capturing images from the outside world and sending them to the brain. The vitreous gel sits just in front of the retina. T...
Other articles
Key skincare ingredients for acne: What should you look for?
Coming together to fight viral hepatitis
How myHealthSpecialist works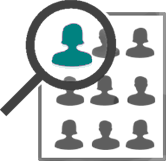 search specialists
myHealthSpecialist is the only website that lets you search for specialists that doctors recommend

browse doctors' recommendations
Browse 1000s of doctors' recommendations and read their reviews to find the right specialist for your needs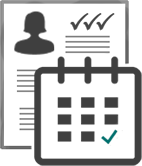 request appointment
Quickly and easy request an appointment with just one tap! **
** Currently only private appointments
Patient testimonials