The only website that allows you to search for specialists that doctors recommend. Let us help you find the right specialist for your needs.
 8764967 specialist profile views
myHealth bytes
Latest article
Spotlight on a specialist: Mr Paul Montgomery, Consultant ENT Surgeon
Mr Paul Montgomery, Consultant ENT Surgeon | January 2018
Why did you choose your particular specialty? The variation: in age groups (children/adults) and disease (benign/malignant)  and the involvement of the senses - the ear and the noseWhat do you enjoy most about your job? Talking to patients and making a diagnosisWhat one thing do you wish every member of the public knew? That vertigo can be effectively and easily treated in most cases What three traits define you? Listening Thoroughness Helping people Who is your inspiration? Orwell Churchill and Turing What accomplishment in your life are you most proud of? My NHS clinical excellence...
Other articles
Dizziness: Effective and safe treatments
Spotlight on a specialist: Mr Nicholas Morris, Obstetrician & Gynaecologist
How myHealthSpecialist works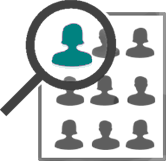 search specialists
myHealthSpecialist is the only website that lets you search for specialists that doctors recommend

browse doctors' recommendations
Browse 1000s of doctors' recommendations and read their reviews to find the right specialist for your needs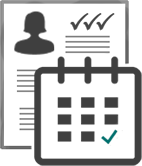 request appointment
Quickly and easy request an appointment with just one tap! **
** Currently only private appointments
Patient testimonials