The only website that allows you to search for specialists that doctors recommend. Let us help you find the right specialist for your needs.
 5836487 specialist profile views
myHealth bytes
Latest article
Abdominal separation during pregnancy
Mr Shadi Ghali, Consultant Plastic and Reconstructive Surgeon | June 2017
What is it?  Abdominal separation is caused by 'looseness' or laxity of the midline linea alba, a fibrous structure that separates the six-pack rectus abdominus muscles. It causes separation of this pair of muscles, called 'rectus muscle divarication'. Although many women with it don't suffer any symptoms, some may experience feelings of bloating, lower back pain and loss of core strength. Following childbirth, many women describe a lack of confidence with the appearance of their lower abdomen and the inability, in-spite of intensive training and coaching, to return to their pre-preg...
Other articles
Spotlight on a specialist: Mr Winston Kim, Specialist in Hip and Knee Surgery
How myHealthSpecialist works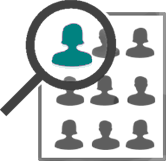 search specialists
myHealthSpecialist is the only website that lets you search for specialists that doctors recommend

browse doctors' recommendations
Browse 1000s of doctors' recommendations and read their reviews to find the right specialist for your needs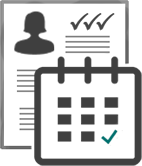 request appointment
Quickly and easy request an appointment with just one tap! **
** Currently only private appointments
Patient testimonials