The only website that allows you to search for specialists that doctors recommend. Let us help you find the right specialist for your needs.
 4398323 specialist profile views
myHealth bytes
Latest article
What is the legal position if you feel you have been denied a job because of your mental health?
Dr Younus Saleem, Consultant Psychiatrist | March 2017
Unfortunately, even though we are talking more about mental health, the stigma still remains, and that is particularly true in the workplace.One confidential survey showed that 56% of companies said they would not hire someone with depression, even if they were the best candidate for the job. The fact is that businesses, like most people, assume that someone experiencing mental ill health will not be able to cope at work and that a mental health issue is a sign of weakness; in fact, when it comes to work, it is can be just the opposite. Determined, energetic, purposeful high achiever...
Other articles
Spotlight on a specialist: Mr Simon Marsh, Consultant Breast Surgeon
From alcohol and deodorants, to the contraceptive pill and HRT: What are the real risks for breast cancer?
How myHealthSpecialist works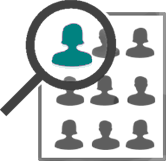 search specialists
myHealthSpecialist is the only website that lets you search for specialists that doctors recommend

browse doctors' recommendations
Browse 1000s of doctors' recommendations and read their reviews to find the right specialist for your needs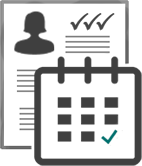 request appointment
Quickly and easy request an appointment with just one tap! **
** Currently only private appointments
Patient testimonials