The only website that allows you to search for specialists that doctors recommend. Let us help you find the right specialist for your needs.
 7089903 specialist profile views
myHealth bytes
Latest article
Spotlight on a specialist: Mr Chien Wong
Mr Chien Wong, Consultant Ophthalmologist and Vitreoretinal Surgeon | August 2017
Why did you choose your particular specialty? At school during A levels, I was fascinated by the anatomy and function of the eye in biology class. By the time I started medical school I had already made up my mind to become an ophthalmologist. Early in my ophthalmology career, I was drawn to the complexity and delicacy of vitreoretinal surgery, and how it is an extension of, and a window to, the brain.What do you enjoy most about your job? I enjoy making a difference to the lives of my patients, both adults and children with vitreoretinal diseases. In particular, I have a super-speci...
Other articles
Key skincare ingredients for acne: What should you look for?
How myHealthSpecialist works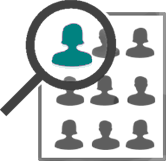 search specialists
myHealthSpecialist is the only website that lets you search for specialists that doctors recommend

browse doctors' recommendations
Browse 1000s of doctors' recommendations and read their reviews to find the right specialist for your needs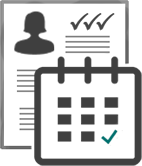 request appointment
Quickly and easy request an appointment with just one tap! **
** Currently only private appointments
Patient testimonials