The only website that allows you to search for specialists that doctors recommend. Let us help you find the right specialist for your needs.
 7926318 specialist profile views
myHealth bytes
Latest article
Irritable bowel syndrome (IBS)
Dr Adam Harris, Consultant Gastroenterologist | November 2017
What is it? IBS is a chronic, relapsing and often life-long disorder of the digestive system. It consists of abdominal pain or discomfort that is associated with defaecation and/or accompanied by a change in stool form and frequency (constipation or diarrhoea, or both). Other common symptoms include altered stool passage (straining, urgency, incomplete emptying of bowels); abdominal bloating, passing mucus, lethargy and low backache. IBS most often affects people between 16 and 30 years and is at least twice as common in women as in men. It is the most common functional disorder, wh...
Other articles
Spotlight on a specialist: Dr Abbi Lulsegged, Endocrinologist
How myHealthSpecialist works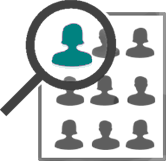 search specialists
myHealthSpecialist is the only website that lets you search for specialists that doctors recommend

browse doctors' recommendations
Browse 1000s of doctors' recommendations and read their reviews to find the right specialist for your needs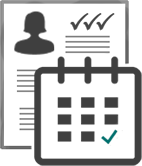 request appointment
Quickly and easy request an appointment with just one tap! **
** Currently only private appointments
Patient testimonials