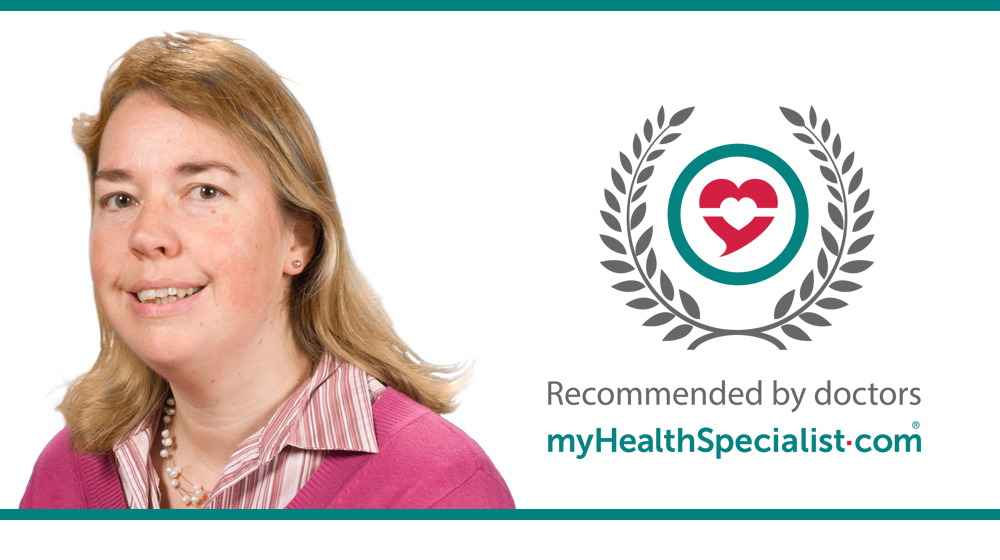 Why did you choose your particular specialty?
Well I'm young at heart and there are not many jobs where you can have a doll's house as part of your office equipment! More seriously, I think we can all remember back to our younger days when life didn't always seem fair or easy and adults either didn't seem to be listening or didn't understand how we felt. It's very important to help all young people whatever their personal or family circumstances to achieve the best mental health possible.
What do you enjoy most about your job?
It's very rewarding to hear from young people who I feel I have sometimes been on a long and difficult journey with but who are now feeling so much better and enjoying life again.
What one thing do you wish every member of the public knew?
I wish they knew that Psychiatrists can't read minds and we are not that scary. We are human,  just like everyone else, just a little eccentric sometimes.  
What three traits define you?
Loyal, Grounded and Determined.
Who is your inspiration? 
It's hard to single out one person as I take my inspiration from many different types of people. If I have to name one, I have recently felt particularly inspired by HRH The Queen. She is so amazing and didn't choose her job. Her sense of duty, character, work ethic and energy levels are all incredible.
What accomplishment in your life are you most proud of?
Raising four children. It's hard work!
If you could do another job, for just one day, what would it be?
A fairy would wave a wand over me and I'd make a magic wish and boom I would suddenly become a very talented singer! It's so lovely when someone's voice or music can touch people's emotions and your own and enhance mental health in such an enjoyable and natural way.
What advances in medicine are you most excited about?   
Our increasing knowledge of genetics and how we are now starting to treat many conditions previously deemed incurable. 
What (health) app would you most recommend?
Self-help coping skills and mood management apps. There are many of these and this is an area of ongoing development.
---

Dr Sarah Taylor, Consultant Child and Adolescent Psychiatrist   
Read Dr Sarah Taylor's recent article on 'School refusal'