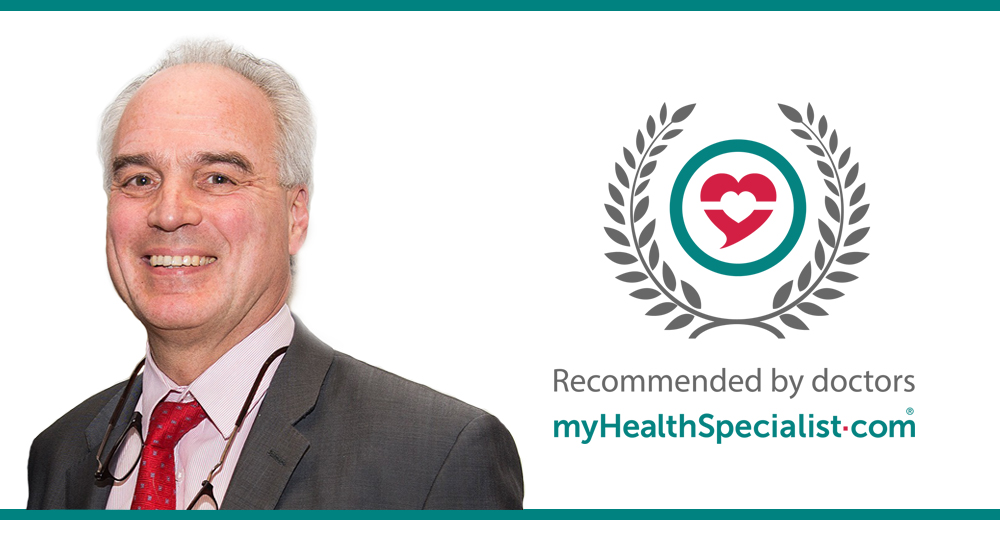 Why did you choose your particular specialty?

I was always interested in scientific application and physiology, and the cardiovascular system is the most interesting for me, having done cardiovascular experiments in an intercalated BSc during my preclinical training.
What do you enjoy most about your job?

Applying my knowledge and expertise to solve problems for patients, especially when they have been unable to get an answer or satisfactory care.
What one thing do you wish every member of the public knew?
Basic life support.
What three traits define you?
a. I am an extrovert and an optimist
b. I never give up and relish a challenge
c. I speak my mind
Who is your inspiration?
My father, who came from Budapest, Hungary age 7yrs. He, by need, rapidly assimilated into British society, speaks several languages, 'matriculated' with credits, obtained an engineering degree and become a leading figure in his field. He is an innovator, was a senior Sea Scout Leader and is an author of books.
What accomplishment in your life are you most proud of?
a. My family: Getting married and having three lovely daughters, and recently 2 granddaughters.
b. My career: 1st Class honours degree in Physiology, qualifying as a doctor, obtaining an MD and becoming a consultant.
c. My principles: Standing up for patient safety and dealing with the consequences of being a whistleblower in the NHS.
If you could do another job for just one day, what would it be?
Health secretary and open the can of worms!
What advances in medicine are you most excited about?
Genetic profiling, enabling 'patient specific' treatments.
What (health) app would you most recommend?

One yet to be invented! I will probably work on it!
---


Dr Lance Forbat, Consultant Cardiologist
"Heart2Heart" Doctor
Read Dr Lance Forbat's latest article: 'Palpitations: How do you assess them and when should you be referred?'