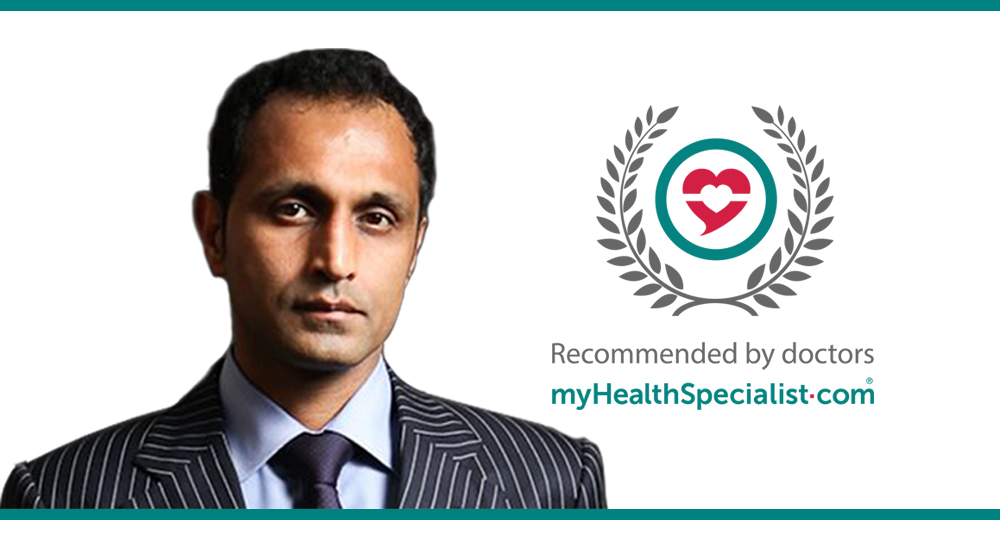 Why did you choose your particular speciality?
I would say it is the type of professional colleagues and the patients that attracted me to the speciality.
I was incredibly fortunate to have great mentors who were both inspiring and encouraging to me to enter the vascular surgery speciality.
I enjoyed the skill of joining or reconstructing arteries. I remember wanting to be able to skillfully perform that surgery after watching my mentors doing this with an "artistic" dexterity. In addition, when I trained there was the general surgery element as well which enabled you to have a wider breadth of surgical skills. I suppose it made it a really exciting speciality in terms of the skills that needed to be acquired. That said, working for general surgeons I noticed a real caution around major vasculature so that in some situations more conservative approaches were taken to avoid any vascular injury. That inspired me to gain a vascular surgery experience that would also make me a better overall surgeon enabling more extensive surgeries to be done safely.
What do you enjoy most about your job?
I think it is fact that there is continued learning that makes for an interesting challenging career. The learning can be from mentors, colleagues and patients.  It has been a privilege to have been taught by some of my mentors who were pioneers of vascular surgery in the UK. Colleagues continue to stimulate you to develop and progress both individually and as a collective surgical unit.
I am grateful to the vascular patients as they ensure my continued learning due to their complex natured medical and surgical problems. The individuality of each patient continues to make me value their health and wellbeing; their vascular management needs to be tailored with respect to these needs. I consequently learn something new by managing each new patient. This learning and experience is then inevitably useful for other patients
What one thing do you wish every member of the public knew?
A lot of the risk factors to many of our problems are preventable, just through a balanced living of good diet, exercise, 2 litres of water and not smoking. It really is that simple!
What three traits define you?
Considerate
Determined
Calm
Who is your inspiration?
Nelson Mandela
What accomplishment in your life are you most proud of?
The good fortune to have a skill that makes a real difference to the lives of people. In particular, I have been given an opportunity to offer my service to a charitable hospital in India and serve some of the most underprivileged people in the world.
If you could do another job for just one day, what would it be?
Unfortunately, there are two: either PM for the day with a remit to be able to make a change for as many people as possible or my passion which would be to manage Arsenal for the day of a really significant match!!
What advances in medicine are you most excited about?
Remote patient monitoring systems, eg Telemedicine or AI, will increase enabling a more responsive inclusive healthcare system for both patients and professionals with enhanced quality but cheaper.
The further fine-tuning of gene therapy for cancer and cardiovascular diseases.
What (health) app would you most recommend?
HIT
 What charities do you admire/support?
Circulation Foundation
British Heart Foundation
Aortic Dissection awareness (not quite got Charity status but a really worthwhile patient group)
---

Book an appointment with Mr Paul Flora
Read Mr Paul Flora's latest article: Hernias and surgical repair with mesh implants: What should you know?