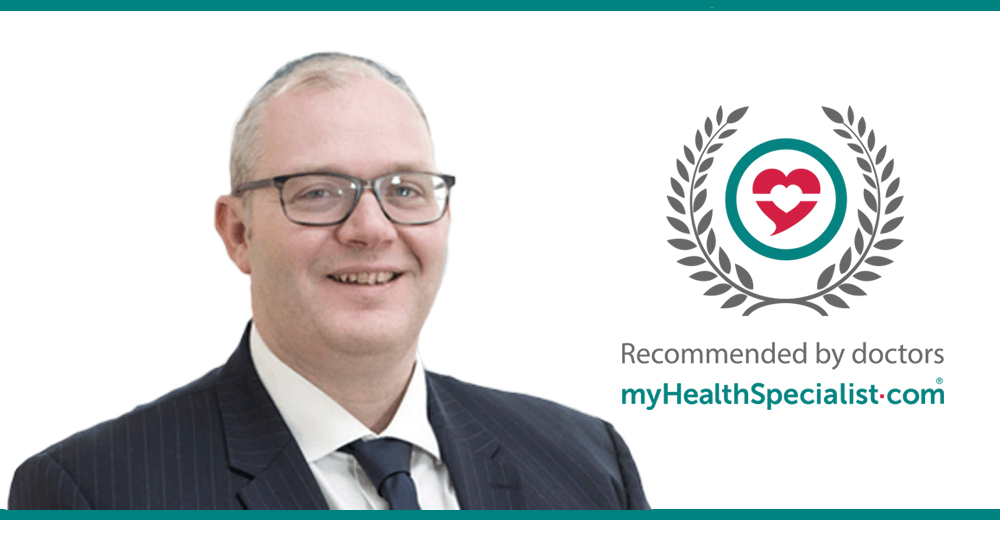 Why did you choose your particular specialty?
I was inspired to follow a career in shoulder and elbow surgery by my first consultant trainer during my registrar training and have never lost that passion. I enjoy the variety of patients that present with shoulder and elbow problems, as they range from young patients with their sports injuries to the elderly with their more degenerative problems.
What do you enjoy most about your job?
I like taking the time to get to know each of my patients as an individual to work out what it is that makes them tick; I believe in making individually-tailored plans for all of my patients as no two patients are the same. It is very rewarding
What one thing do you wish every member of the public knew?
For many shoulder and elbow problems, surgery is not the answer, but rehab-based treatment is very hard work and requires considerable effort on the part of the patient.
What three traits define you?
Honest, hardworking and methodical.
Who is your inspiration?
My wife and children inspire me to do the best I can every day. I am blessed and privileged to have been trained by a number of inspirational surgical mentors and I aspire to emulate them in my professional life.
What accomplishment in your life are you most proud of?
It's a cliché but it's true, my children are my greatest accomplishment and my pride and joy. In terms of my work, saving a young man from a lifetime of paralysis as a trainee by reducing his dislocated neck promptly is hard to beat.
If you could do another job for just one day, what would it be?
I had always wanted to perform as a juggler in a circus, as the level of dedication required to achieve a high level of performance is very similar to that required to become a surgeon and, like surgery, it requires the ability to perform under pressure with no CGI to hide behind!
What advances in medicine are you most excited about?
I am very excited by the mi-eye device that allows for office-based arthroscopic work, which I have been using for the last year and has changed my practice massively. I am also very excited about cellular regeneration techniques to delay the need for joint replacements where possible.
What (health) app would you most recommend?
MyFitnessPal is an excellent app.
What charities do you admire/support?
I am very supportive of the 'Families need fathers' charity.
---
Book an appointment with Mr Alun Yewlett
Read Mr Alun Yewlett's latest article: Why the mi-eye device has revolutionised my shoulder practice