020 3161 3900
About us
The London Radiotherapy Centre uses advanced radiotherapy to maximise treatment effectiveness, working in close partnership with some of the UK's leading NHS teaching hospitals. The centre provides patients with its consultant-led care and access to a wide range of supporting clinicians and services, including private inpatient facilities. Its approach to treatment combined with the most advanced medical technology and pioneering treatments available all available under one roof means some of the UK's most respected consultants choose to treat their patients at The London Radiotherapy Centre.
A multidisciplinary team of radiographers, physicists, dosimetrists, and clinical staff work closely with the patient's consultant to ensure they receive the highest quality of care during treatment. They are also supported by expert clinical oncologists who specialise in radiotherapy treatment for a range of different cancers and tumours. The centre also offers direct access to its team of counsellors and psychologists, who are highly experienced in supporting the emotional and psychological aspects of a patient's care.
Clinic timings:
| | |
| --- | --- |
| Monday - Friday: | 8am - 6pm |
| Saturday & Sunday: | Closed |
The London Radiotherapy Centre specialists are recommended by :
A centre of excellence for a wide range of disorders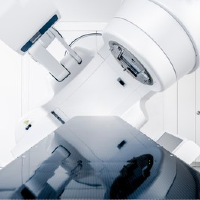 Radiotherapy
Let us help you. contact us today.