Mr Adil Ajuied BSc MSc MB BS FRCS (Tr & Orth)
Consultant Knee Surgeon
BSc MSc MB BS FRCS (Tr & Orth)
Mr Adil Ajuied
Consultant Knee Surgeon

BSc MSc MB BS FRCS (Tr & Orth)
BSc MSc MB BS FRCS (Tr & Orth)
Mr Ajuied is a recommended Consultant Knee Surgeon
Areas of expertise
Knee pain
Torn meniscus (cartilage)
ACL (anterior cruciate ligament) injury
Arthritis (knee)
Sports injuries
Recommendations for Mr Ajuied
These recommendations are for information purposes only. Doctors providing recommendations do so in good faith and are not responsible for clinical outcomes.
20 GPs
7 Specialists
8 AHPs
Make an appointment
Address
NHS- Guy's & St Thomas' Hospitals
Great Maze Pond, London, SE1 9RT
About Mr Adil Ajuied
GMC number: 4524863
Year qualified: 1998
Place of primary qualification: University of London
Mr Ajuied is a Consultant Knee Surgeon specialising in all aspects of knee surgery, including knee injuries, meniscal repair, ligament reconstruction and joint replacement. He has trotted the globe consulting for complicated cases across countries as diverse as Belgium, South Africa and South East Asian nations. Working as an Honorary Consultant with the University Hospital of Witwaterstrand, Johannesburg, South Africa, in 2008, Mr Ajuied established a new dedicated knee injury service, which continues to grow from strength to strength.

Since 2009, Mr Ajuied has been consulting at Guy's and St Thomas' Hospitals, from where he qualified as a doctor in 1998. He also practices at the Fortius Clinic in London. In addition, he holds various other appointments including Honorary Senior Lecturer, University of Brighton and Director of Orthopaedic Higher Surgical Education, South London. He also sits on the executive board of the British Association of Surgery of the Knee (BASK). His clinical interests include knee arthroscopy, ACL reconstruction, ligament repair and reconstruction, meniscus repair, cartilage treatments, joint replacement, orthopaedic trauma, limb injury and reconstruction.

Areas of expertise
Achilles tendon reconstruction
ACL (anterior cruciate ligament) injury
ACL reconstruction
Arthritis (knee)
Arthroscopy
Bone spurs
Cartilage surgery (knee)
Children's knee injuries
Chondral grafting
External fixation devices
Fracture (broken bone)
Fracture fixation surgery
HTO (high tibial osteotomy)
Joint replacement
Knee arthritis
Knee arthroscopy (keyhole surgery)
Knee cap pain
Knee cyst
Knee dislocation
Knee fracture
Knee injury
Knee ligament repair
Knee osteoarthritis
Knee pain
Knee preservation surgery
Knee replacement
Knee ski injury
Knee swelling
Knee wear
Ligament repair and reconstruction
Lower limb injury and reconstruction
Meniscal repair
Meniscal tear
Meniscus surgery
Minimally invasive knee surgery
Multiligament reconstruction
Orthopaedic trauma
Osteoarthritis
Osteotomy
Paediatric knee injuries
Patella (kneecap) dislocation
Patella realignment
Patellofemoral pain
Patellofemoral syndrome
Posterior cruciate ligament (PCL) reconstruction
Posterolateral corner injury
Postoperative rehabilitation
Revision ACL
Revision surgery
Specialising exclusively in knee surgery
Sports injuries
Stress fractures
Tendon injuries
Tendon repair
The young knee
Tibia fractures
Tibial tubercle transfer
Torn meniscus (cartilage)
Total knee replacement
Other specialists recommended by Mr Ajuied
Prof. Gerald Carr-White, Consultant Cardiologist
❝Gerry is a superb Cardiologist with whom I have worked at Guy's & St Thomas' for many years. As well as an advanced evidence based specialist clinical practice, Gerry has a number of senior local, regional and national leadership roles which have seen him innovate care and impact the lives of so many. I have no hesitation in recommending Gerry in the strongest terms.❞
Mr Simon Chambers, Physiotherapist
❝Simon is an extremely experienced, skilled and talented sports physiotherapist, with a contemporary and evidence based practice. He has cared for hundreds of mutual patients, and I have seen great results, and have received unanimously positive patient feedback and praise for Simon from our mutual patients. It's five stars from me!❞
Mr Adam Goode, Physiotherapist
❝I have worked with Adam for in excess of 8 years. He is an excellent specialist MSK physio, and has treated very many of my patients. I have only ever had extremely positive feedback from patients treated by him. Highly recommended!❞
❝I have worked with Dr Modha for over 10 years. I have found him to be an outstanding clinician who is extremely knowledgeable, caring and dedicated. He is a true credit to both our profession, and to the patients that we serve.❞
Ms Ellie McKay, Physiotherapist
❝Ellie's a fantastic physio, with years of dedicated MSK experience. We have worked together for many years. Strongly recommended.❞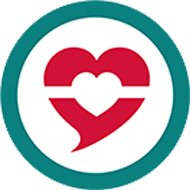 Dr Brad Neal, Physiotherapist
❝Brad is an excellent specialist MSK physio with many years of high level experience, and with whom I have worked for many years also. He is a very strong academic with a passion for evidence base care.❞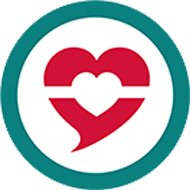 Mr Ioan Jones, Orthopaedic Surgeon
❝Great surgeon, delivering high-quality, conservative and operative care. Very keen sportsman and hence able to relate well to patients and their aspirations.❞
Mr Pat Gillham, Clinical Manager and Physiotherapist
❝Pat is an outstanding Elite MSK physio with years of clinical experience. I have received excellent feedback from many patients I have referred to Pat.❞
Ms Clare Silvester, Physiotherapist
❝Clare is a superb specialist MSK physio, with a particular interest in complex lower limb rehab. Highly recommended.❞
Mr Bryan McCullough, Physiotherapist
❝Bryan is an excellent sports physio with whom I have worked for many years. Highly recommended.❞
Mr Dave Cracknell, Physiotherapist
❝Great Physio with extensive MSK experience. Loads of great patient feedback. Highly recommended❞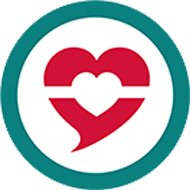 Dr Dipak Jayantilal Kanabar, Paediatrician
❝Highly experienced expert paediatrician with an expert bedside manner. Very reassuring❞
Mr Jonathan Glass, Consultant Urological Surgeon
❝A highly expert, world-renown endourologist specialising in the most complex of cases.❞
Dr Joseph Azzopardi, Pain medicine specialist
❝Specialist pain consultant with lots of positive feedback from patients.❞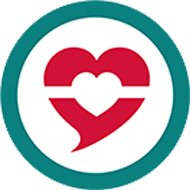 Mr Adrian Carlos, Orthopaedic Surgeon
❝A great opinion, gifted surgeon, and excellent feedback from patients.❞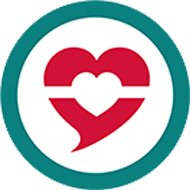 Dr Richard Weiler, Sport & Exercise Medicine Specialist
❝Specialist consultant working in elite and professional sport.❞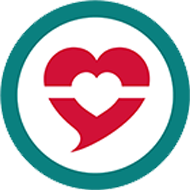 Miss Diane Back, Orthopaedic Surgeron
❝Specialist ortho-plastic knee surgeon, excellent results.❞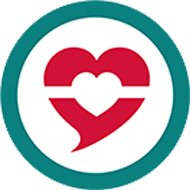 Dr Adam Mitchell, Radiologist
❝Highly experienced Musculoskeletal Radiologist.❞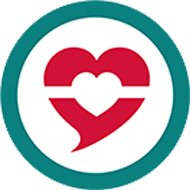 Dr Justin Lee, Radiologist
❝Highly experienced Musculoskeletal Radiologist.❞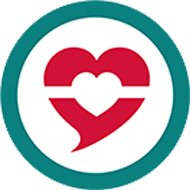 Dr Russell Houghton, Radiologist
❝Highly experienced Musculoskeletal Radiologist.❞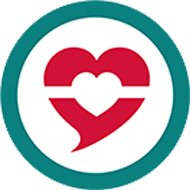 Dr Faisal Alyas, Radiologist
❝Highly experienced Musculoskeletal Radiologist.❞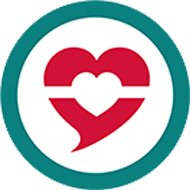 Mr Niaz Islam, Ophthalmologist
❝Excellent Ophthalmologist.❞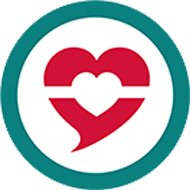 Dr Paul Kelly, Pain Medicine Specialist
❝Outstanding Anaesthetist.❞