Dr Emma Edmonds MBBS BSc FRCP
Consultant Dermatologist
MBBS BSc FRCP
Dr Emma Edmonds
Consultant Dermatologist

MBBS BSc FRCP
MBBS BSc FRCP
Dr Edmonds is a recommended Consultant Dermatologist


Areas of expertise
Atopic eczema
Mole checks
Psoriasis
Acne vulgaris
Alopecia (hair loss)


Recommendations for Dr Edmonds
These recommendations are for information purposes only. Doctors providing recommendations do so in good faith and are not responsible for clinical outcomes.
2 GPs
4 Specialists
Recommended by: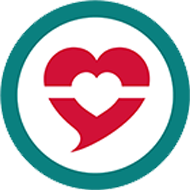 ❝Good Genital Dermatologist.❞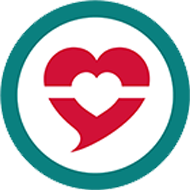 About Dr Emma Edmonds
GMC number: 4535713
Year qualified: 1998
Place of primary qualification: University of London
As a Consultant Dermatologist at University College Hospital, London, Dr Emma Edmonds is a core member of the specialist multidisciplinary skin cancer management team. She has previously served as a Clinical Lead of the dermatology department and as a Lead for skin cancer. Her versatile areas of interest include skin cancers, skin infections, skin checks, mole checks, eczema, psoriasis, acne, rosacea, hair and nails, allergy, sun damage and genital dermatology. She also serves as an Honorary Consultant Dermatologist at The Royal Brompton and Harefield Hospitals.

After finishing St. Paul?s Girls? School, London, Dr Edmonds qualified in Medicine (MBBS) in 1998,from St George?s Hospital Medical School, University of London. During this time she also completed an intercalated Bachelor of Science (BSc) degree in Psychology from University College London (UCL) in1995. After completing training in General Medicine, she became a member of the Royal College of Physicians (MRCP) in 2001. She then trained in dermatology across many high profile London teaching hospitals including Guy?s and St Thomas? Hospital, Charing Cross Hospital, Chelsea and Westminster Hospital, The Royal Marsden Hospital and University College Hospital. Dr Edmonds has researched and published extensively on Lichen Sclerosus. She is a member of the British Association of Dermatology (BAD), St John?s Institute of Dermatology Society and, since 2014, a fellow of the Royal College of Physicians (FRCP).
Areas of expertise
Acne rosacea
Acne vulgaris
Adults and children
Allergy
Alopecia (hair loss)
Atopic eczema
Cancer mechanisms
Genital dermatology
Hair and nails
Infections of the skin
Lichen sclerosus
Mole checks
Pigment problems
Psoriasis
Seborrheic warts
Skin cancers
Skin checks
Skin infections
Sun damage
Vulval skin conditions
Professional memberships