Mr Glyn Evans MB BCh FRCS(Edin)
Knee Surgeon
MB BCh FRCS(Edin)
Mr Glyn Evans
Knee Surgeon

MB BCh FRCS(Edin)
MB BCh FRCS(Edin)
Mr Evans is a recommended Knee Surgeon
Areas of expertise
Knee arthroscopy with meniscal repair
Anterior and posterior cruciate ligament repair
Joint replacement surgery, including knee revision
Partial knee replacements
Patello-femoral resurfacing
Osteotomy (correction of deformities)
Recommendations for Mr Evans
These recommendations are for information purposes only. Doctors providing recommendations do so in good faith and are not responsible for clinical outcomes.
1 GP
2 Specialists
Recommended by: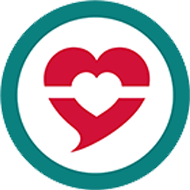 ❝Glyn has seen many of my NHS patients. I have also recommended him to friends who have had knee injuries and they have been very pleased with his approach and results of surgery if required.❞
About Mr Glyn Evans
GMC number: 2250508
Year qualified: 1975
Place of primary qualification: University of Wales
With more than three decades of experience in treating knee injuries, Mr Glyn Evans is a Knee Surgeon based in Central London. He specialises in knee arthroscopy with meniscal repair, autologous chondrocyte implantation, anterior and posterior cruciate ligament repair, joint replacement surgery, including knee revision, partial knee replacements, patello-femoral resurfacing, osteotomy (correction of deformities) and computer-aided navigated surgery.

Mr Evans qualified in medicine from Cardiff in 1975 and then trained in Liverpool and Edinburgh. He was appointed to the Academic Orthopaedic Unit, Southampton as a Lecturer in 1984 with a major interest in external fixation of tibial fractures. He became an NHS Consultant in 1990 and worked at St Mary's Hospital, Isle of Wight, Treloar Hospital, Alton and more recently Royal Hospital Haslar, Gosport.

During his first decade as a consultant, Mr Evans did several thousand joint replacements including hips and knees, and developed an early interest in partial knee replacements using the Oxford knee. In 2004, he decided to concentrate solely on the investigation and treatment of knee disorders and became a Director of London Knee Clinic at London Bridge Hospital. Since then, he has performed between 250 and 300 knee operations per year including ACL (anterior cruciate ligament) reconstructions, partial/total knee replacements and correction of bony deformities (osteotomies).

Mr Evans has published several leading articles in the British Medical Journal on topics including repetitive strain injury and microdiscectomy in the lumbar spine. He has published a number of peer-reviewed articles on subjects including Keinbock's disease of the wrist, fixation of hip fractures and the treatment of osteoporotic fractures.
Areas of expertise
Knee arthroscopy with meniscal repair
Anterior and posterior cruciate ligament repair
Joint replacement surgery, including knee revision
Partial/total knee replacement
Patello-femoral resurfacing
Osteotomy (correction of deformities)
Arthroscopy
Anterior knee pain
Arthrofibrosis
Cartilage implants
Fat pad problems
Gait analysis
Hamstring injuries
ITB Syndrome
Meniscal tears
Patellar dislocations
Maltracking
Tendonitis
Plica Syndrome
Synovitis
PVNS
Injection therapies
Professional memberships

Other specialists recommended by Mr Evans
Prof. George Santis, Consultant in Respiratory Medicine
❝He is a very diligent and hardworking guy. He is in his office from morning until night and he puts in the most hours of any chest physician I've seen. Extremely hardworking. He is a very good guy. Absolute filmstar looks, the ladies love him.❞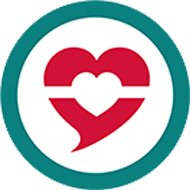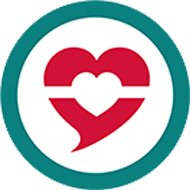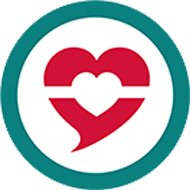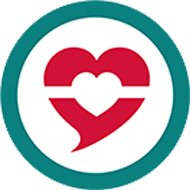 Prof. Graham Hughes, Rheumatologist
❝He runs the lupus clinic and he is a very good all round rheumatologist. I send any rheumatoid arthritis cases to him.❞
Mr David Bowdler, Consultant ENT Surgeon
❝I would recommend him to anyone who has middle ear problems. Great feedback from patients. Very caring consultant.❞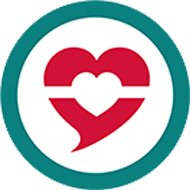 Dr David W Jones, Rehabilitation Medicine Specialist
❝Very good all round rheumatologist. Very interested in gout. I send a lot of gout cases to him.❞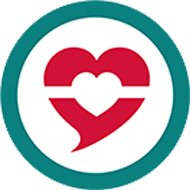 Dr Stephen Motto, Sports Medicine Consultant
❝Very very good on tendinopathies. He has an ultrasonic shockwave therapy machine.❞
Dr Joseph Azzopardi, Pain medicine specialist
❝Very good in dealing with regional pain syndrome.❞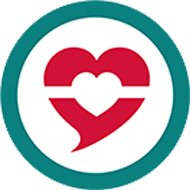 Dr Sanjay Vijayanathan, Radiologist
❝Top notch radiologist, lovely guy.❞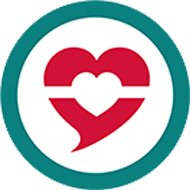 Dr Colin Macdougall, Gastroenterologist
❝Recommended Gastroenterologist❞
Mr Khai Lam, Consultant Orthopaedic Spinal Surgeon
❝Excellent Spinal Surgeon.❞