Dr Matthew Wright MB BS FRCP FHRS PhD
Cardiologist and Electrophysiologist
MB BS FRCP FHRS PhD
Dr Matthew Wright
Cardiologist and Electrophysiologist

MB BS FRCP FHRS PhD
MB BS FRCP FHRS PhD
Dr Wright is a recommended Cardiologist and Electrophysiologist
What is ablation and what does it treat?
Video information
What is SVT and what is SVT ablation?
Video information
What are ectopic beats and are they harmful?
Video information
Dr Matthew Wright - Consulting

Dr Wright is a recommended Cardiologist and Electrophysiologist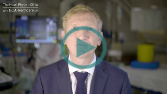 What is ablation and what does it treat?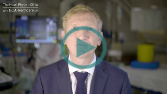 What is SVT and what is SVT ablation?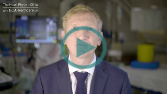 What are ectopic beats and are they harmful?
Dr Matthew Wright - Consulting
Areas of expertise
Heart rhythm disorders
Pacemakers
Atrial fibrillation (AF)
Cardiac resynchronisation therapy (CRT)
Arrhythmias

Recommendations for Dr Wright
These recommendations are for information purposes only. Doctors providing recommendations do so in good faith and are not responsible for clinical outcomes.
1 GP
2 Specialists
Recommended by:
About Dr Matthew Wright
GMC number: 4713225
Year qualified: 2000
Place of primary qualification: University of London
Areas of expertise
Accessory pathways
Anticoagulation
Heart rhythm disorders
Arrhythmias
Catheter ablation
Bradycardia
Supraventricular tachycardia
Atrial tachycardias (AT)
Cardiac resynchronisation therapy (CRT)
Stroke prevention
AVNRT
AVRT
MRI
Blackouts
Dizzy spells
Faints
Fast heart beats
Heart block
Heart failure
Implantable cardiac defibrillators (ICD)
Lethargy
Pacemakers
Palpitations
Atrial flutter
Shortness of breath
Slow heart beats
Strong heart beats
SVTS
Tiredness
Clinical research
Ventricular tachycardia (VT)
Atrial fibrillation (AF)
Wolff parkinson white
Resynchronisation devices
Frequently asked questions
What are the common symptoms that your patients tend to present with?
Patients come and see me with palpitations. This is just an awareness of the heartbeat. Sometimes they feel that it is fluttering or feels like a butterfly in the chest. Other times, they complain of a strong heartbeat or a forceful heartbeat. Sometimes, they complain of a skipped beat or a missed beat.
Other patients will come with sustained, fast heart rhythms and feel their heart beating out of their chest. Some people will say they feel their heart beating in their neck. These symptoms can last for minutes or even hours.
Some people will complain of feeling their heart dancing in their chest or beating like a drum and being completely irregular.
People are often referred to me having already had a diagnosis of atrial fibrillation. A lot of people will complain of a faint, of collapse, of dizzy spells. Increasingly, people are coming because they're looking at their heart rate on their Fitbit or their Apple Watch or smart watch.
What are the treatments that you're able to offer your patients?
90% of patients won't require treatment per se. They just need to understand what's happening with their heart when they feel it doing something different. Most patients, once you've listened to their symptoms, you will have a good idea of what their problem is. Even in the first consultation, you will be able to explain to them what you think the likely diagnosis is. Often, when you explain what the diagnosis is, they will say that resonates with them. Most people will just require some form of continuous heart monitoring with a Holter monitor or a patch which will monitor their heart rhythm up to 14 days.
Most people will have a scan of the heart to make sure it contracts well in the valves or working normally. 90% of people with that sort of a workup will come back and we'll be able to prove that what I think the diagnosis is the actual diagnosis. They will be discharged and no further treatment is necessary, and they will feel better.
The 10% of people where you might need to do something, treatment can vary from medication which is often very easy to take, which maybe just for a short period of time or maybe longer time.
A small number of patients will require inpatient treatment which is typically a day case. That will include things like resetting the heart, called a cardioversion, or what we call an EP study where we're able to interrogate the electrical information of the heart and correct it normally by burning small parts of the heart away. That will restore their normal rhythm and prevent them from getting other problems again in the future.
Few people will be having atrial fibrillation ablation. These few people are the ones who I spend the majority of my time doing. We burn away the parts of the heart that are responsible for causing or perpetuating atrial fibrillation.
The other treatments that some people would require are typically for slow heart rates or slow heart rhythms. These people are typically collapsing. For those people, we'll put in pacemakers. Some people require more complicated pacemakers if they are breathless and their heart isn't working well with heart failure. They will get biventricular pacemakers or cardiac resynchronisation devices.
Rarely, you get people who need defibrillators implanted, typically if they've had a previous heart attack and their heart isn't working very well.
Some people who have very infrequent collapses, we can implant a loop recorder which is a very small device, which we inject with a syringe just under the skin. It has a battery life of over three years and it communicates wirelessly with the hospital, such that if they have a collapse, their heart rate and rhythm at the time of the collapse will be recorded and will hopefully tell us what is going on and whether they need a pacemaker.
What are your areas of sub-specialist interest?
I'm an electrophysiologist. I did my fellowship at a world-renowned unit in Bordeaux, which is where atrial fibrillation ablation was first formalised in a major paper. I was very lucky to spend two years there. Obviously, as a continuation of that, my subspecialist interest is in atrial fibrillation and atrial tachycardias.
My interest is in patients and saying what the right treatment is for each individual patient. A patient can have the same symptoms, the same frequency of symptoms, but you could treat two people very different according to what is right for them. What is right for one person doesn't have to be right for another, and it's about choosing the right type of treatment and the right strategy for the right patients.
Other specialists recommended by Dr Wright
Dr Bernard Prendergast, Consultant Cardiologist
❝Dr Bernard Prendergast is a world-renowned authority in endocarditis and valve disease. He's excellent for patients with aortic stenosis. He's a high volume, savvy operator. Technically, he's very, very good.❞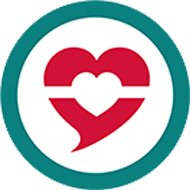 Dr Christopher Walker, Pain medicine specialist
❝I recommend Dr Christopher Walker because when my patients wake up, they are always in really good condition. There's a wide variety of way in which people can recover from an anaesthetic. To work with a cardiac anaesthetist is very reassuring for me.❞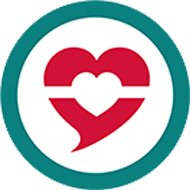 Mr Richard Mannion,
❝Mr Richard Mannion is a great guy. He's a really great surgeon. I've shared some joint patients with him. My patients have received excellent care from him. He cares for his patients.❞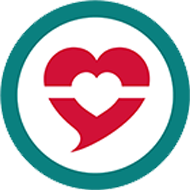 Natali Anne Yenfah Chung,
❝Dr Natali Chung is excellent, very caring, super organised and really does the best for the patients.❞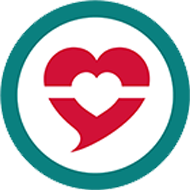 Catherine Elizabeth Head,
❝Dr Cathy Head is excellent, very caring, super organised and really does the best for the patients.❞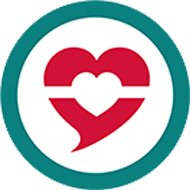 Mr Patrick Axon,
❝I would recommend Mr Patrick Axon for ENT surgery and management of neurofibromatosis.❞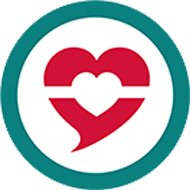 Mr Adam Brooks, General Surgeon
❝Mr Adam Brooks is a great doctor and patients love him. Technically excellent.❞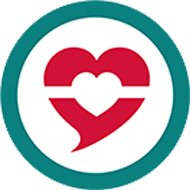 Nicholas Anthony Graham Barrett,
❝Dr Nicholas Barrett is really good and technically excellent.❞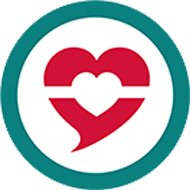 Christopher James Langrish,
❝Dr Chris Langrish is really good and technically excellent.❞