Mr Nicholas Boyle BM MS FRCS
Consultant General Surgeon
BM MS FRCS
Mr Boyle is a recommended Consultant General Surgeon
Can reflux be cured?
Video information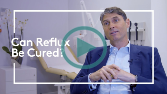 Can reflux be cured?
Areas of expertise
Colonoscopy
Keyhole (laproscopic) hernia repair
Laparoscopic anti-reflux operation
Laparoscopic magnetic sphincter augmentation
Gastroesophageal reflux disease
Recommendations for Mr Boyle
These recommendations are for information purposes only. Doctors providing recommendations do so in good faith and are not responsible for clinical outcomes.
1 Specialist
Recommended by:
About Mr Nicholas Boyle
GMC number: 3245617
Year qualified: 1987
Place of primary qualification: University of Southampton
Areas of expertise
Colonoscopy
Endoscopy
Gastrointestinal surgery
Hernia repair surgery
Minimal access surgery
Laparoscopic (keyhole surgery) for
Gallstone disease
Reflux disease
Weight Loss Surgery
Gastric Band
Gastroscopy
Lipoma
Haemorrhoids
Professional memberships