Mr Pratik Shah MBBS MD MRCOG
Consultant Gynaecologist
MBBS MD MRCOG
Mr Pratik Shah
Consultant Gynaecologist

MBBS MD MRCOG
MBBS MD MRCOG
Mr Shah is a recommended Consultant Gynaecologist


Areas of expertise
Menstrual disorders
Infertility
Female incontinence
Fibroids
Menopause


Recommendations for Mr Shah
These recommendations are for information purposes only. Doctors providing recommendations do so in good faith and are not responsible for clinical outcomes.
9 GPs
Recommended by: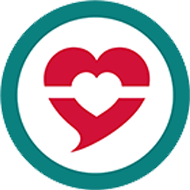 byDr Siva Ramanathan, GP
❝I have found him very professional and knowledgeable but most importantly, dedicated and responsive in answering any queries. I have been surprised on many occasions at the late hours he keeps even on the weekends and his ready willingness to help. The service he heads up is extremely efficient and accommodating. My patients have regular dealings with him and all have been happy with consultations with him. Once again, an emphatic and unreserved positive recommendation.❞
Make an appointment
Address
Royal Free Hospital
Pond St, London, NW3 2QG
Barnet Hospital (NHS)
Wellhouse Lane, Barnet, Hertfordshire, EN5 3DJ
About Mr Pratik Shah
GMC number: 3002160
Year qualified: 1985
Place of primary qualification: University of London
Mr Pratik Shah is a highly experienced Consultant Gynaecologist with more than two decades of experience. He is currently a Consultant Gynaecologist at the Royal Free London NHS Trust and also the clinical lead for the Barnet and Enfield community gynaecology services. His key interest areas are menstrual disorders, pelvic pain/endometriosis, fibroid management and prolapse. He is also the undergraduate tutor for UCLH students.

After qualifying from St George's Medical School (London University) in 1985, Mr Shah completed his training in a number of London teaching hospitals. He has developed expertise in 'keyhole' surgery and performs many procedures in the outpatient setting, reducing the need for general anaesthesia. He is also an accredited colposcopist and sees women with abnormal smears and cervix abnormalities.

Outside of work, Mr Shah likes the outdoors, enjoys hill walking and is addicted to spinning. He also loves swimming and relaxes with gentle Yoga and meditation. He has three daughters all of whom have followed him in the medical profession. A life-long learner, his main ethos is to continue enjoying his work and family and do the best he can for his patients.

Areas of expertise
Cancer prevention and screening
Cervical smear
Colposcopy (examination of cervix and vagina)
Diagnostic laparoscopy and dye test
Dilatation and curettage (D&C)
Ectopic pregnancy removal
Endometrial ablation
Endometriosis
Endoscopic procedures
Female incontinence
Fibroids
Hysterectomy abdominal
Hysterectomy vaginal
Hysteroscopy
Infertility
Laparoscopy
Menopause management
Menorrhagia
Menstrual disorders
Miscarriage
Myomectomy
Ovarian cyst removal
Pelvic pain
Prolapse surgery
Vaginal surgery
Frequently asked questions
What are the common symptoms that your patients tend to present with?
The commonest symptoms my patients present with is abnormal bleeding due to fibroids and endometrial polyps but also pelvic pain from ovarian cysts and endometriosis. I also see and treat women with prolapse, menopausal symptoms and abnormal smears (accredited in colposcopy).
What are the treatments that you're able to offer your patients?
I have a particular interest in keyhole surgery, using hysteroscopy to look inside the womb and dealing with polyps and fibroids, but also laparoscopy to examine the insides and treat conditions like endometriosis, ovarian cysts and adhesions. I offer surgery for prolapse and large fibroids but also see and treat women with abnormal smears and menopausal problems.
What are your areas of sub-specialist interest?
My training was very much in keyhole surgery, using telescopes to deal with heavy periods and pelvic pain. In addition, I'm also trained in colposcopy and offer treatment for abnormal smears. The other area I had specific training in is vaginal surgery, which is treatment for prolapse and doing hysterectomies vaginally.