Ms Annette Chase B.App.Sc (phty), MSc Sports Physio, MCSP, ACPSEM
Physiotherapist
B.App.Sc (phty), MSc Sports Physio, MCSP, ACPSEM
Ms Annette Chase
Physiotherapist

B.App.Sc (phty), MSc Sports Physio, MCSP, ACPSEM
B.App.Sc (phty), MSc Sports Physio, MCSP, ACPSEM
Ms Chase is a Physiotherapist


Areas of expertise
Running injuries
Lower limb
Foot & ankle
Neck
Biomechanics


About Ms Annette Chase
HCPC number: PH94950
Year qualified: 2003
Place of primary qualification: University of Sydney
Annette works as a Specialist Musculoskeletal Physiotherapist at Pure Sports Medicine, Raynes Park/Wimbledon in London. Her areas of clinical interests include running injuries, lower limb, foot and ankle, neck and biomechanics, healthcare, rehabilitation, sports, strength training, sports injuries, fitness, wellness, treatment, nutrition and physical therapy. Her sporting interests include athletics, football, running, swimming and triathlon.

Annette worked at Sydney & London Olympics, Melbourne & Glasgow Commonwealth Games, World Masters Games, UK Basketball, Athletics Australia, Australian Premiership Football, NSW Shute Shield Rugby, Golf and Australian Ultimate before joining Pure Sports Medicine London.
Areas of expertise
Running injuries
Lower limb
Foot & ankle
Neck
Biomechanics
Healthcare
Rehabilitation
Sports
Strength training
Sports injuries
Fitness
Wellness
Nutrition
Physical therapy
Frequently asked questions
What are the common symptoms that your patients tend to present with?
I see a wide variety of patients, mostly presenting with pain anywhere in the body, but also mainly just looking at injury prevention or also screening for potential injuries. We try to, obviously, diagnose the problem, but also then look at the whole kinetic chain and all the issues that may be connected to why they're getting the problem and then look to resolve, both reducing the pain, but also improving their function and their overall biomechanics.
What are the treatments that you're able to offer your patients?
I am looking at the full body and specifically trying to diagnose the problem for the patient, then identifying any sort of shortfalls, whether it be range of motion, weakness or a particular joint dysfunction. We look at treating the individual problem, but on a whole body approach. I do a biomechanical analysis as well as manual therapy. I also do dry needling, acupuncture. At Pure Sports Medicine, we have a whole load of other specialties that I can refer on to as well.
What are your areas of sub-specialist interest?
I have a Masters in sports physiotherapy. I have traveled the world with many different sports. I also have a special interest in foot and ankle and I am on the executive committee of the Association of Foot & Ankle Professionals. We run courses for an interest in foot and ankle and we also do anatomy courses. We just provide up-to-date information for anyone with an interest in that and lead them in the right direction. I have been an elite runner myself and have looked at a lot of running injuries. I just don't treat injuries, but also look at the biomechanics. I have been involved with return to sport of both sub-elite and elite athletes.
Professional memberships

Other specialists recommended by Ms Chase
Mr Martin Klinke, Consultant Orthopaedic Surgeon
❝Mr Martin Klinke is a very good surgeon and gets good outcomes. He also understands the importance of conservative rehabilitation and trialing that before going on to potential surgery. He is also very good at post-operative care and referring on to physiotherapy for the post-op rehab.❞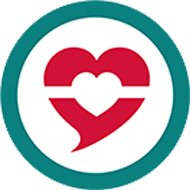 Mr Andrew Roche, Orthopaedic Surgeon
❝Mr Andy Roche is a very good surgeon and gets good outcomes. He also understands the importance of conservative rehabilitation and trialing that before going on to potential surgery. He is also very good at post-operative care and referring on to physiotherapy for the post-op rehab.❞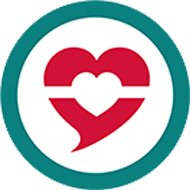 Mr Ioan Jones, Orthopaedic Surgeon
❝Mr Ioan Tudur Jones is a very good surgeon and gets good outcomes. He also understands the importance of conservative rehabilitation and trialing that before going on to potential surgery. He is also very good at post-operative care and referring on to physiotherapy for the post-op rehab.❞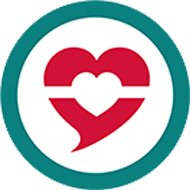 Mr Sam Singh, Orthopaedic Surgeon
❝Mr Sam Singh is a very good surgeon and gets good outcomes. He also understands the importance of conservative rehabilitation and trialing that before going on to potential surgery. He is also very good at post-operative care and referring on to physiotherapy for the post-op rehab.❞