Dr Farida Bano MBBS FRCOG BSCCP/RCOG Colposcopy accreditation
Consultant Gynaecologist and Obstetrician
MBBS FRCOG BSCCP/RCOG Colposcopy accreditation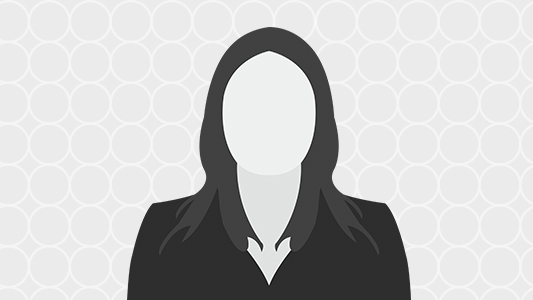 Dr Bano is a Consultant Gynaecologist and Obstetrician
Areas of expertise
Gynaecology
Laparoscopic (keyhole) surgery
Uro-Gynaecology
Menopause
Fertility
About Dr Farida Bano
GMC number: 4760595
Year qualified: 1993
Place of primary qualification: University of Karachi
Dr Farida Bano is a Consultant Gynaecologist and Obstetrician working at the Portland Hospital, London as well as Barking, Havering and Redbridge University Hospitals NHS Trust, where she is the lead GP trainer.

She is expert in gynaecology, colposcopy, vaginal surgery, contraception, menopause/HRT, urogynaecology and pelvic pain.

Dr Bano is a published research author and presents both nationally and internationally at medical conferences.
Areas of expertise
Abdominal and vaginal hysterectomy
Adenomyosis
Adhesions
Amenorrhoea
Bacterial vaginosis
Candidiasis (thrush)
Chronic pelvic pain
Colposcopy
Cosmetic gynaecology
Contraception
Dysmenorrhoea (period pain)
Early pregnancy problem
Early pregnancy problem/ectopic pregnancy
Endometriosis
Family planning
Fertility surgery
Female infertility
Fibroids
Gynaecology and/or obstetrics
Heavy periods (menorrhagia)
Hysteroscopy including outpatient hysteroscopy
Infertility
Irregular periods
IUD insertion
Laparoscopic surgery
Laparoscopic surgery/minimal access surgery
Late or missed period
Menopause/HRT
Menstrual disorders
Miscarriage
Oophorectomy (ovary removal surgery)
Outpatient hysterscopy
Ovarian cysts
Pelvic floor repair/prolapse surgery
Pelvic pain
Polycystic ovary syndrome (PCOS)
Pre-menstrual syndrome (PMS)
Prolapse
Prolapse and ovarian cyst
Urogynaecology
Uterine/vaginal/vulvar disorders