Mr Huub Habets MSc, BSc
Physiotherapist
MSc, BSc
Mr Huub Habets
Physiotherapist

MSc, BSc
MSc, BSc
Mr Habets is a recommended Physiotherapist


Areas of expertise
Knee and ACL rehabilitation
Lower extremities rehabilitation
Shoulder injuries
Sports and injury rehabilitation
Low back pain


Recommendations for Mr Habets
These recommendations are for information purposes only. Doctors providing recommendations do so in good faith and are not responsible for clinical outcomes.
1 Specialist
Recommended by:
About Mr Huub Habets
HCPC number: PH114905
Year qualified: 2013
Place of primary qualification: Fontys Hogeschool Eindhoven
Huub is currently working as a Physiotherapist at Pure Sports Medicine, Kensington in London. He holds a Masters in Sports Physiotherapy. He has about five years of experience in the Musculoskeletal field with a special interest in rehabilitation following sports related injuries, in particular hip, knee and shoulder injuries in (long distance) running, contact sports, triathlon, overhead athletes, lower extremity injuries, hamstrings, achilles and patellar tendinopathy.

Huub has previously done private practice in Netherlands, and has worked with Roda JC Kerkrade Youth Academy and Dutch National Futsal Youth Academy district teams, before joining Pure Sports Medicine.
Areas of expertise
Knee and ACL rehabilitation
Lower extremities rehabilitation
Shoulder
Shoulder injuries
Sports and injury rehabilitation
Low back pain
Hip
Knee
Injury rehabilitation
Physical therapy
Healthcare
Rehabilitation
Frequently asked questions
What are the common symptoms that your patients tend to present with?
They either present with acute sports injuries or long-term injuries that limit them with daily activities or with sports participation. It's a range of conditions I treat – ankle, knee, hip, shoulder injuries and low back pain.
What are the treatments that you're able to offer your patients?
The most important thing is I tailor my treatment to each specific complaint and to each specific sport. It's basically founded and based on what their limitations are and what their perceived limitations are and what they want to get back to.
For example, if they are limited in running and they want to run a half marathon, but they can't because their hip is hurting or their knee is hurting or their Achilles tendon is hurting, then I will provide them with exercises and advice and tips on how to deal with the things they experience that limit them, but also how they can take care of their body in the best and optimal way to ensure that they don't keep the injury or risk long-term impairment.
It's a very goal-oriented approach, which is very specific to each sport. I don't hand out the same exercise sheet to each patient and say this is what you need to do. I really try to reason it from their perceived limitations and their question to me or the things they want to get back to.
What are your areas of sub-specialist interest?
I've recently qualified as a Masters in sports physiotherapy. I graduated from a university in the Netherlands. That's also the reason why I started working in London because I used to work in the Netherlands before. My subspecialties are related to sports such as long distance running, marathon running and any type of high-impact or team-based games, like rugby, football, handball, cricket, etc.
I think my subspecialty is making a movement analysis of what that patient has problems with. For example, an ACL rehabilitation, that will be very often changing of direction, turning or twisting, accelerating or decelerating, things like that. Therefore, my subspecialty is getting them back to safe return to play and preventing their future injuries.
Basically, getting people back to good movement within their sport and my subspecialty focuses mainly on running, endurance sports and contact sports.
Professional memberships

Other specialists recommended by Mr Habets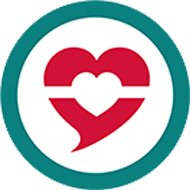 Mr Abbas Rashid, Orthopaedic Surgeon
❝Mr Abbas Rashid has a good work ethic and a clarity of communication. He just does an excellent job. He very often sends people for conservative rehabilitation before they will do anything invasive, like a surgery, which I highly recommend in a specialist.❞
Mr Nick Ferran, Consultant Shoulder & Elbow Surgeon
❝Mr Nick Ferran has a good work ethic and a clarity of communication. He just does an excellent job. He very often sends people for conservative rehabilitation before they will do anything invasive, like a surgery, which I highly recommend in a specialist.❞
❝Mr Mark Gallagher looks at what the patient's limitations are and proceeds to advise on the right course of action.❞
Mr Paul Harnett, Trauma and Orthopaedic Surgeon
❝Mr Paul Harnett is very dedicated. He is excellent in terms of education towards his patients. He never performs a surgery if it's not really necessary and will always leave the choice up to his patients.❞