Ms Lauren Peacock BSc (Hons) Physiotherapy
Physiotherapist
BSc (Hons) Physiotherapy
Ms Lauren Peacock
Physiotherapist

BSc (Hons) Physiotherapy
BSc (Hons) Physiotherapy
Ms Peacock is a Physiotherapist


Areas of expertise
Hand & wrist
Hand therapy
Pilates


About Ms Lauren Peacock
HCPC number: PH70054
Year qualified: 2004
Place of primary qualification: University of Brighton
Lauren is a Physiotherapist at Pure Sports Medicine, Moorgate EC2A in London. Her clinical interests include hand & wrist, hand therapy and pilates. Her sporting interests are in swimming, netball and snowboarding. She has earlier worked as a Hand Specialist Physiotherapist at Spire Wellesley Hospital and Specialist Hand Therapist at Southend University Hospital NHS.

Lauren graduated in Physiotherapy from the University of Brighton in 2004. She is a guest lecturer at Essex University.

Areas of expertise
Hand & wrist
Hand therapy
Pilates
Frequently asked questions
What are the common symptoms that your patients tend to present with?
I see a broad range of conditions for the hand and wrist. A lot of overuse injuries, like tendinitis and tenosynovitis of the wrist or finger. I see quite a few finger joint injuries due to sports injuries involving any joints of the finger or the thumb such as dislocations, ligament ruptures and tendon ruptures.
Another common condition is due to repetitive strain or repetitive use injuries that people tend to get with typing and patients also complain of pins and needles due to nerve compression and carpal tunnel syndrome.
A lot of patients come in with wrist pain due to overuse injuries in the gym, such as leaning on the wrist. After pilates and yoga or HIIT classes, people tend to find they can't put the weight through their wrist. It's something that I've had myself and is one of those things that takes a little while to treat. Without input and left for a long time, it tends to get worse. It's something that needs to be treated quite quickly as possible. I see fractures of the wrist, forearm, fingers and thumb.
I also see post-operative patients as well. For post-op rehab, I see a whole host of things from tendon repairs, Dupuytren's disease, carpal tunnel surgery, finger fractures, distal radius fractures, wrist fractures.
What are the treatments that you're able to offer your patients?
I can treat anything that involves the hand or wrist. From a treatment point of view, I can look after wounds and can take stitches out. Further on down the line after that, when it's time for rehab, we look at gym use for rehab in our big gym here that we use, soft tissue work and general physio rehab.
What are your areas of sub-specialist interest?
I started back in the early days of treating as a junior physio and just finding that physios for the hands were fewer for a long, long time. The main issue that I had with patients was that people would leave finger injuries far longer than they would leave a knee or a shoulder injury. I wanted to become a specialist in this area to try and promote getting hands seen more quickly, so people don't develop chronic conditions. So, things like dislocations and fractures that are left can eventually unfortunately lead to longer-term chronic conditions. I try to target those more quickly and getting them seen more quickly.
My preferred areas of treatment are generally fingers and finger dislocations.
Professional memberships

Other specialists recommended by Ms Peacock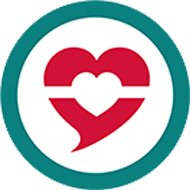 Mr Ramon Tahmassebi, Orthopaedic Surgeon
❝I've worked with Mr Ramon Tahmassebi and his knowledge is fantastic. His surgeries are excellent and his communication is fantastic. He has excellent knowledge.❞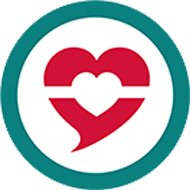 Mr Adrian Carlos, Orthopaedic Surgeon
❝Mr Adrian Carlos is a really good hand and wrist surgeon. He's very approachable and a really nice person.❞
Ms Deborah Williams, Physiotherapist
❝Ms Deborah Williams is a very good physiotherapist who specialises in the upper limb.❞
Dr James Thing, Musculoskeletal, Sport & Exercise Medicine Specialist
❝Dr James Thing is an excellent sports and exercise specialist.❞
Mr Dafydd Edwards, Trauma and Orthopaedic Surgeon
❝Mr Dafydd Edwards is a really good hand and wrist surgeon.❞