Mr Neill Patani BSc (Hons) MBBS (Hons) PhD FRCS
Consultant Oncoplastic & Reconstructive Breast Surgeon
BSc (Hons) MBBS (Hons) PhD FRCS
Mr Neill Patani
Consultant Oncoplastic & Reconstructive Breast Surgeon

BSc (Hons) MBBS (Hons) PhD FRCS
BSc (Hons) MBBS (Hons) PhD FRCS
Mr Patani is a Consultant Oncoplastic & Reconstructive Breast Surgeon
Mr Neill Patani - Introduction
Video information
Consultant Oncoplastic & Reconstructive Breast Surgeon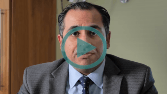 Mr Neill Patani - Introduction
Areas of expertise
Breast pain
Lumps
Nipple problems
Skin changes
Lymph glands
Make an appointment
Address
About Mr Neill Patani
GMC number: 6078267
Year qualified: 2003
Place of primary qualification: University of London
Mr Neill Patani is a Consultant Oncoplastic Breast Surgeon (UCLH), Honorary Associate Professor (UCL) and Postdoctoral Research Fellow (Francis Crick Institute). Mr Patani's private practice is based exclusively at HCA Healthcare UK's, London Breast Institute, at the Princess Grace Hospital, where he provides specialist breast care, that is evidence-based and patient-centered.

Neill has expertise in the management of breast cancer and all aspects of benign disease, including breast pain, lumps, infection and risk-reduction strategies for patients with a family history. He has a particular interest in extending the scope of breast conserving surgery with oncoplastic techniques and de-escalation of breast and axillary surgery after neo-adjuvant therapy. Neill has experience with a range of breast reconstruction techniques, including nipple-sparing approaches and one-stage pre-pectoral implant reconstruction. He works closely with plastic surgeons for natural tissue reconstruction where possible.

Mr Patani has an academic interest in laboratory, translational and clinical breast cancer research and has received prestigious grants and funding from the Wolfson Foundation, Cancer Research UK and Medical Research Council. He was awarded 1st Class Honours for his BSc in Tumour Biology at UCL and completed his PhD in Breast Cancer at the Royal Marsden Hospital and Institute of Cancer Research. Working collaboratively with scientists, oncologists and radiologists, Neill is currently exploring how breast cancer metabolism can be targeted for functional imaging and novel therapies. He is also involved in clinical trials studying the optimal sequencing of breast cancer treatments and the de-escalation of surgery following neo-adjuvant therapy.

Neill plays an active role in teaching and training. He is currently Educational Lead for the Breast Service at UCLH, and previously a Faculty Member of the Royal College of Surgeons of England and National Representative at the Oncoplastic Breast Surgery Training Interface Group. He was a Surgical Teaching Fellow for Imperial College & Anatomy Demonstrator at UCL Medical School.
Areas of expertise
Abscess
Breast cancer
Breast MRI & PET-CT
Breast pain
Breast reconstruction
Cysts
De-escalation of breast and axillary surgery according to treatment response
Family history
Fibroadenoma
Health check
Implant problems
Infection
Lipo-modelling/fat transfer
Lumps
Lymph glands
Mammography
Mastitis
Nipple discharge
Nipple problems
Nipple reconstruction
Nipple-sparing techniques
Oncoplastic techniques including therapeutic mammoplasty
One-stage pre-pectoral implants with acellular dermal matrix
Optimal sequencing of breast cancer treatments according to tumour biology
Sentinel lymph node biopsy
Skin changes
Symmetrisation surgery
Targeted axillary dissection after neo-adjuvant therapy
Tomosynthesis
Ultrasound
Wireless localisation using Savi Scout Radar and Magseed technology
Other specialists recommended by Mr Patani
Mr Stuart James, Consultant Plastic & Reconstructive Surgeon
❝Stuart is an excellent plastic surgeon with particular expertise in using natural tissue for breast reconstruction in patients having risk-reducing surgery or mastectomy for cancer. All of the patients we've operated on together from the London Breast Institute have been delighted with their results and experience.❞
Prof. Paul Ellis, Consultant Medical Oncologist
❝Prof. Paul Ellis is an experienced medical oncologist with a specialist interest in novel therapies for breast cancer management. As part of the multi-disciplinary team at the London Breast Institute, he provides patients with access to contemporary treatments from the latest trials.❞
Prof. Peter Schmid, Consultant Medical Oncologist
❝Prof. Peter Schmid is an expert medical oncologist with a particular interest in clinical trials and immunotherapy for some of the most aggressive types of triple-negative breast cancer. He is key member of our multi-disciplinary team at the London Breast Institute.❞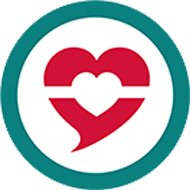 Dr Timothy Crook, Consultant Medical Oncologist
❝Dr Timothy Crook is a specialist in medical oncology with research interests in personalised oncology and novel treatments for resistant cancers. He is a valued member of the London Breast Institute multi-disciplinary team.❞
Dr Sarah Harris, Consultant Clinical Oncologist
❝Sarah is an integral part of our multi-disciplinary team at the London Breast Institute. Many patients require radiotherapy after breast cancer surgery and she tailors the approach carefully for each case.❞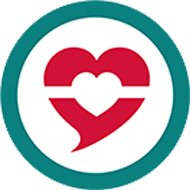 Mr Nick Panay, Consultant Gynaecologist
❝Mr Nick Panay has particular expertise in managing menopausal symptoms. These symptoms can be especially challenging for breast cancer patients trying to stop hormone replacement therapy or those experiencing side effects from endocrine therapy. We often refer such patients from the London Breast Institute and their feedback has been excellent.❞
Dr Alison Jones, Consultant Medical Oncologist
❝Dr Alison Jones is an experienced medical oncologist specialising in breast cancer. She is a valued member of the London Breast Institute multi-disciplinary team and offers a full range of neo-adjuvant and adjuvant systemic therapy for our patients.❞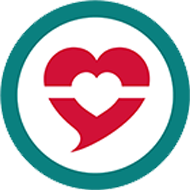 Dr Mary Rose Falzon, Cytologist & Histopathologist
❝Dr Mary Falzon is a leading pathologist in the field of benign and malignant breast disease. She provides key information for pre-operative and post-operative treatment planning by our multi-disciplinary team at the London Breast Institute.❞