Dr Rhodri D Phillip FRCP MSc MBBS
Consultant in Rheumatology & Rehabilitation Medicine
FRCP MSc MBBS
Dr Phillip is a Consultant in Rheumatology & Rehabilitation Medicine
PSM Interview: Dr Rhodri Phillip OBE
Video information


Dr Phillip is a recommended Consultant in Rheumatology & Rehabilitation Medicine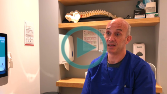 PSM Interview: Dr Rhodri Phillip OBE
Areas of expertise
MSK trauma-related injuries
Rehabilitation & optimisation of treatment
Disease control to maximise active lifestyles
Rheumatology
Sport, exercise & musculoskeletal medicine


About Dr Rhodri D Phillip
GMC number: 4213330
Year qualified: 1995
Place of primary qualification: University of London
Dr Rhodri D Phillip recently joined the Pure Sports Medicine team as a consultant in Rheumatology and Rehabilitation Medicine, with a Masters in Sports Injury. Prior to joining Pure Sports Medicine, Dr Phillip worked in the military at the Defence Medical Rehabilitation Centre and most recently as the Clinical Director at Stanford Hall. Dr Phillip was awarded an OBE for services to military rehabilitation in 2018.

His approach to care involves working with patients, clinicians, and administrators to deliver goal-focused solutions to complex physical rehabilitation problems in order to maximise patients' chances of a return to an active and fulfilling life following an injury.
Areas of expertise
Disease control to maximise active lifestyles
MSK trauma-related injuries
Rehabilitation & optimisation of treatment
Rheumatology
Sport, exercise & musculoskeletal medicine
Frequently asked questions
Why do you do what you do?
I first became really interested in musculoskeletal issues whilst at medical school and developed those interests through formal training in rheumatology and rehabilitation medicine, qualifying as a consultant in 2008. Since then, I have been involved in the care of a wide range of conditions, from acute to chronic, long term pathology, covering conditions ranging from acute sports team care, acute/chronic soft tissues injuries, post-trauma rehabilitation, spinal cord injury, chronic pain states, post-viral rehabilitation, rheumatological conditions, post-operative recovery and mental health support during periods of post-trauma adjustment.
Having served with the military I have delivered care in difficult circumstances and modified my approach in order to best serve the individual needs of my patients. I was the clinical lead for the military complex trauma rehabilitation service and, latterly, Clinical Director for the military's tertiary rehabilitation units at DMRC Headley Court and Stanford Hall. I especially enjoyed leading on the development of conventional and novel new services to best serve our patients.
I continue to have a passion for maximising the quality of care for all my patients and am constantly looking at new concepts, techniques, or equipment to better aid their recovery and maximise their future function, and hence quality of life. I am also very conscious that good rehab is a team sport and always look to integrate aspects of my own care with those of my colleagues, utilising their specialist skills and knowledge in the best interests of the patient. In fact, it's this team approach to care delivery that I have always enjoyed since choosing this career path, and one that delivers the best possible care for the patient.
What are the common symptoms that your patients tend to present with?
Patients commonly present with a wide range of issues ranging from acute to chronic musculoskeletal issues, inflammatory conditions, post-trauma complications, post-operative recovery issues, and general exercise health-related concerns.
What are the treatments that you're able to offer your patients?
Personally, as a qualified rehabilitation medicine and rheumatology consultant, I am able to prescribe a wide range of medications to help manage and control the multitude of conditions covered by these specialities, be that pain management to inflammatory suppression. I also work as part of a clinical team at Pure Sports Medicine and so have access to support from a team of highly professional clinicians from multiple specialisms including physiotherapy, occupational therapy, strength and conditioning, soft tissue therapy, osteopathy, podiatry, exercise physiology, and nutritionists.
What are your areas of sub-specialist interest?
I have particular interests in post-trauma care, amputee medicine, soft tissue rheumatology, disability sport and exercise, and maximising exercise capacity in patients with chronic issues.
Professional memberships