Dr Akeel Alisa
Gastroenterologist & Hepatologist
Dr Alisa is a Gastroenterologist & Hepatologist

Areas of expertise
Irritable Bowel Syndrome & food Intolerance
Coeliac disease, heartburn and acid reflux, abdominal pain
Constipation, diarrhoea and changes in bowel habit
Inflammatory bowel disease
Weight loss and nutrition
Gastroscopy and colonoscopy

Make an appointment
Address
Royal Free Hospital
Pond St, London, NW3 2QG
Barnet Hospital
Wellhouse Ln, Barnet, Hertfordshire, EN5 3DJ
About Dr Akeel Alisa
GMC number: 4024590
Year qualified: 1993
Place of primary qualification: University of Cambridge
Areas of expertise
Irritable Bowel Syndrome & food intolerance
Coeliac disease
Heartburn and acid reflux
Abnormal liver tests
Abdominal pain
Viral hepatitis
Constipation, diarrhoea and changes in bowel habit
Inflammatory bowel disease
Weight loss and nutrition
Gastroscopy and colonoscopy
Alcohol liver disease
Complex polyp removal by endoscopic mucosal resection (EMR)
Cancer screening
Dyspepsia
Fatty liver disease
Feeding tubes insertion (PEG/PEJ)
Flexible sigmoidoscopy
Food allergy
Management of gastrointestinal bleeding
Stricture dilatation & stent insertion
Therapeutic endoscopy
Indigestion
Cirrhosis
Monitoring chronic liver disease
Non-invasive test for liver scarring (Fibroscan)
Capsule endoscopy
Frequently asked questions
What are the common symptoms that your patients tend to present with?
The commonest symptoms that patients present with are abdominal bloating, pain, indigestion, acid reflux and changes in their bowel habits. A lot of patients also may present with symptoms like difficulty swallowing or having blood in their stools. Some of them come with abnormal liver function tests and seek further advice.
What are the treatments that you're able to offer your patients?
I have an interest in endoscopy and advanced endoscopy. First, in terms of diagnostic testing for indigestion and heartburn, I tend to do several tests including upper GI endoscopy. We also arrange for them to have ultrasound scans after specialised care. We also arrange for them to have 24-hour pH studies, manometry and pressure studies of their food pipe.
We also do lower GI camera testing including colonoscopy, flexible sigmoidoscopy. I also remove complex polyps from the colon. I also advise patients on nutritional support and sometimes offer them feeding tubes.
In terms of the liver-related procedures, for those who have a history of excess alcohol intake or abnormal liver function tests. I offer them the chance to have FibroScan, which I do myself, looking at scar tissue within the liver and fat in the liver. If they are risk stratified, we can do this non-invasive FibroScan for them. I would look into advising them better on to their prognosis.
I also helped a lot of patients who have irritable bowel syndrome, which is quite common, and basically referring them for breath test for bacterial overgrowth, for lactose intolerance or fructose intolerance, and also dealing with different food allergies testing.
What are your areas of sub-specialist interest?
I'm very interested in endoscopy and advanced endoscopy in patients who have complex abdominal pain and unexplained symptoms, patients with complex irritable bowel syndrome and indigestion, patients who have also abnormal liver tests. Hence, endoscopy on the whole as a bigger category and also liver disease would be my subspecialist interests.
Other specialists recommended by Dr Alisa
❝Dr Ameet Bakhai is very conscious and very thorough.❞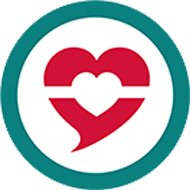 Dr Mark Cohen, Endocrinologist
❝Dr Mark Cohen is very good with his patients and is extremely knowledgeable into all areas of endocrinology.❞