Dr Brinda Christopher FFSEM MRCP MBBS BSc
Sports & Exercise Medicine Consultant
FFSEM MRCP MBBS BSc
Dr Brinda Christopher
Sports & Exercise Medicine Consultant

FFSEM MRCP MBBS BSc
FFSEM MRCP MBBS BSc
Dr Christopher is a Sports & Exercise Medicine Consultant
The exam for knee pain
Video information
The exam for shoulder pain
Video information
The exam for ankle & foot pain
Video information
Dr Christopher is a recommended Sports & Exercises Medicine Consultant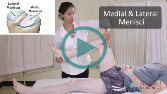 The exam for knee pain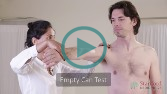 The exam for shoulder pain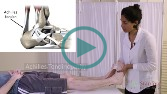 The exam for ankle & foot pain
Areas of expertise
ACL (anterior cruciate ligament) injury
Ankle sprain
Back pain
Cartilage injury
Shoulder pain
About Dr Brinda Christopher
GMC number: 6164195
Year qualified: 2006
Place of primary qualification: Royal Free and University College London
Areas of expertise
ACL (anterior cruciate ligament) injury
Acute musculoskeletal injuries
Adhesive capsulitis
Adolescent sports injuries
Age related musculoskeletal conditions
Ankle pain
Ankle sprain
Anterior knee pain
Arthritis
Back pain
Biomechanical optimisation
Biomechanics and gait analysis
Bone injuries
Buttock pain
Cartilage injury
Chondromalacia patellae
Chronic fatigue syndrome (myalgic encephalomyelitis)
Complex or recurrent injuries
Cricket injury
Dance injuries
Degenerative knee pain/osteoarthritis
Diagnostic musculoskeletal ultrasound
Elbow pain
Endurance sports injuries
Exercise prescription
Foot injury
Football injury
Frozen shoulder
Groin pain
Hand injury
Hip and groin pain
Hydrodilation
Hydrodistension
Injury rehabilitation
Joint & soft tissue injections
Joint injury
Joint pain
Knee pain
Leg pain
Ligament injury
Meniscal injury
Morton's neuroma
Muscle
Musculoskeletal injury
Neck pain
Ostenil injections
Osteoarthritis
Osteochondral defects
Osteoporosis
Overuse injuries
Patella-femoral joint pain
Physical fitness assessment
Rehabilitation & return-to-sport
Rotator cuff
Rugby injury
Running injuries
Sciatica
Shin splints
Shock wave therapy
Shoulder pain
Shoulder tendinopathy (pitcher's shoulder)
Soft tissue injection
Spine
Spine and lower back pain
Sports injuries
Sports medicine
Stress fractures
Synovitis
Tendinitis
Tendinopathy (tendonitis)
Tendon
Tennis injury
Tibialis posterior tendon dysfunction
Wrist pain
Frequently asked questions
Why do you do what you do?
This is part of my art of being a perfectionist. Actually, it is about optimizing. I think my interest with sports medicine was the performance aspects – how is it that you can make that 2% count or that last 1%. Just generally, with medicine, it is a growth picture, and it is just making sure that people get back to the normal state. But with sports medicine, I think my interest was just how do we fine tune, how do we perfect and how do we perform.
The other side of that was also exercise medicine. I did a BSc in Sports Science up in Loughborough. I think, at that time, one of my modules was exercise prescriptions or how can you prescribe exercise to the community, get people moving as a preventative tool to prevent chronic diseases. That was back in maybe 2005. That was pretty ground-breaking because I haven't heard any of that being taught at medical school. A lot has changed, and I think I have been part of that that change to actually distribute this knowledge and make sure that medical schools are aware of it.
Now I think everybody is more in line with what I would expect us to know as doctors that preventative medicine is about exercise. Back then, at least, it was new stuff. I thought it was ground-breaking, and I wanted to be involved in a speciality that not only could help in terms of primary prevention or secondary prevention and to treat chronic diseases too.
It was one of three things. I think from an elite sport point of view, I'm still incredibly excited about being able to work to help people perform who are highly motivated and who want to hit the next target.
From an exercise medicine perspective, it's knowing that, actually, what you can get from a good exercise program that's been tailor made to you as an individual can get better outcomes, often better than tablets. If we are talking about blood pressure control or reversing diabetes, I think those are really powerful messages that weren't necessarily known by the general population back then. I think we're becoming better educated in terms of health literacy. I think it is more commonplace to say, 'I need to make lifestyle changes.' That is not just stopping what is bad for you. It is encouraging you to do things that are good for you too.
What are the common symptoms that your patients tend to present with?
Often, patients come to me in pain. I think that is what prompts them to see somebody for a diagnosis. I think, commonly or historically, what occurred is if you have musculoskeletal pain, say, about 10 years back, you would go see a physiotherapist and they'd globally rehab. You would not need a diagnosis. Often, you would return back to function and to a pain-free state.
I would like to think that now we are offering a better service because, in medicine, we work on the premise that you need a diagnosis first. That then gives you a prognosis, a timeframe to return back to activity, and also help fine tune management from day one. So, that means making sure that you get anti-inflammatory boards because it is suitable, or it is not suitable depending on the diagnosis. That is where I think sports medicine comes into it. Either it is an acute injury and patients have got pain that they think is related to either their muscles, tendons, ligaments, or bone, or there is a loss of function. So, usually, they are able to run many-minute mile. Now, they are just unable to because they are much slower, so it is a lack of performance. Or a loss of function, so not being able to do their strength and conditioning work. If they have wrist pain, they cannot do their push-ups anymore.
What are the treatments that you're able to offer your patients?
What primarily, I think, is really important to say is that I am a diagnostician. If you come to me, you will get a clear-cut diagnosis, and that is really important than musculoskeletal work, because often you will just be rehabbed, and the body will heal itself anyway. But I am all about giving you a diagnosis and then expediting your return back to full health. It is just not wasting any time and making sure that we have got a busy population that we're treating and making sure we make it as efficient a use of your time because you're getting the diagnosis first.
Another point is that you must not underestimate the value of a good diagnostician. Patients misbelieve this concept. They think an MRI will diagnose you, and that is simply not the case. If you have an MRI of your back, you will get lots of white hair changes that are consistent with aging. But only one of those bits is causing you the pain, and so we are only going to treat that one bit because we know that we're not going to reverse the aging process. That is where the diagnostician comes into it. Because if you were just to go get your own MRI, then get, let's say, somebody who's not as well trained in this field as I am, they will wrongly point the finger towards something and then try and correct that or inject that and that won't necessarily resolve your issue. So, diagnosis.
Appropriate imaging, which means not subjecting you to either too much radiation through CTs. Patients mistake the MRI as being the gold standard. It is not. Often, for musculoskeletal conditions, you need ultrasound or x-rays. You will need to have that clinical experience to be able to direct imaging appropriately.
Another aspect of treatment is making sure that you have got some sort of person who can objectively measure your rehab goals. It is doing the biomechanical analysis, and then fine tuning where your deficiencies are and what has led you to that injury. So not only can we treat that injury, we can prevent the recurrence as well, as is often the case. It is not just a matter of getting you pain free. It's getting you moving better than you have done before, so it doesn't happen again.
In terms of other treatments, I can then offer shockwave therapy, which is a modality that may not be fully understood by current literature, but consensus is that it globally desensitizes a painful area. It is commonly used in tendinopathies, but there are other conditions which you can use it for when you are just unable to break through that pain cycle. It is really important to get on top of pain because it then allows you to rehab better and more efficiently and engage more muscles as well.
I do musculoskeletal ultrasounds and injections associated with that. Injections are usually hyaluronic acid, which is the mainstay of usage for osteoarthritis or degenerative changes of the cartilage, and steroid injections. If you have got inflammation, it's quite nice to target the inflammation with a small amount delivered by a needle as opposed to an anti-inflammatory tablet, which will work globally if you take it orally.
I also optimize pain control with tablets. Often, you do not need to go down the injection route. You can actually control the inflammation and pain with a good course of specialised tablet.
I also offer vitamin D profiling and biochemistry profiling because those things do contribute to relative energy deficiency state and also an increased rate of injury.
What are your areas of sub-specialist interest?
I am a musculoskeletal physician; I would like to think. When it comes to diagnosing any limb or spine pain, I can do. My area of expertise is dealing with sports players. I know that sounds very generic, but I have come from a background of working in Premier League football. Now, I am working in the military. You can imagine that there's incredibly high demands of the personnel because not only have they got a very physical job, but they have also got to maintain an element of physical training. I work in Colchester for the tri-services. Also, it is the base of 3 Paras and 2 Paras. They are well known in the military for having quite a high level of fitness because they are having to jump out of airplanes, parachute from significant heights.
Even though I think I am well positioned because I have got a lot of care of the elderly medicine experience, I feel as though I am well positioned to treat the whole spectrum. Hence my area is I can diagnose and treat all the age ranges. I think that is my unique selling point.