Ms Caroline Moore MD, FRCS (Urol)
Urological Surgeon
MD, FRCS (Urol)
Ms Caroline Moore
Urological Surgeon

MD, FRCS (Urol)
MD, FRCS (Urol)
Ms Moore is a recommended Urological Surgeon
Monitoring and treating prostate cancer
Video information

Ms Moore is a recommended Urological Surgeon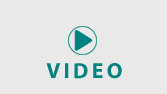 Monitoring and treating prostate cancer
Areas of expertise
Prostate cancer assessment and treatment
Active surveillance and treatment of prostate cancer
Clinical trials in early prostate cancer
Focal therapy for prostate cancer
High Intensity Focused Ultrasound (HIFU)

Recommendations for Ms Moore
These recommendations are for information purposes only. Doctors providing recommendations do so in good faith and are not responsible for clinical outcomes.
5 Specialists
Recommended by:
About Ms Caroline Moore
GMC number: 4444998
Year qualified: 1997
Place of primary qualification: University of London
Mrs Caroline Moore is a Senior Clinical Researcher at University College London and Honorary Consultant Urological Surgeon at University College Hospital. Her particular interests are in MRI-targeted biopsy, image-based personalised active surveillance programs, and focal treatment of prostate cancer. She has expertise in the setup and running of randomised controlled studies in prostate cancer management, and the development of novel diagnostic systems.

Mrs Moore trained within the London Deanery and University College London. She began her thesis work in 2002 and was awarded her MD in 'Photodynamic therapy for Prostate Cancer' in 2007. She has since continued her research interest in novel ways of diagnosing and treating prostate cancer. She is an active clinical researcher and has published in the areas of MRI-targeted prostate biopsy, active surveillance and focal therapy for prostate cancer. She is involved in numerous international collaborations in prostate cancer diagnosis, active surveillance and focal therapy. She is also a participant in the Movember Global Action Project 3: Active Surveillance, with a particular interest in the contribution of MR-derived outcomes data to this international dataset.

Areas of expertise
Prostate cancer assessment and treatment
Active surveillance and treatment of prostate cancer
Clinical trials in early prostate cancer
Focal therapy for prostate cancer
High Intensity Focused Ultrasound (HIFU)
Male infertility and erectile dysfunction
Lower urinary tract disorders (blood in urine, urinary tract infections, frequent urination, etc.)
Bladder disorders
MRI-targeted biopsy
Frequently asked questions
What are the common symptoms that your patients tend to present with?
Many of them come to me to talk about prostate cancer risk assessment.
Some people come with urinary tract symptoms such as having trouble urinating, excessive urination at night or having to rush to go to the toilet, among others.
A good proportion of men come with a diagnosis of prostate cancer and they're not sure what to do about it. They come to me to discuss their condition and get a second opinion, look at further risk analysis and talk about the various options that I could offer.
What are the treatments that you're able to offer your patients?
One of the main things that I do is prostate cancer diagnosis using MRI to assess prostate cancer. I offer an MRI-targeted biopsy service for significant prostate cancers.
In terms of management options for men with prostate cancer, I do active surveillance and focal therapy and also quite a bit in decision-making by supporting them to make critical decisions about which localised prostate cancer treatment they want.
I lead the prostate MDT for The Harley Street Clinic.
What are your areas of sub-specialist interest?
My main areas of subspecialist interests are prostate cancer diagnosis and assessment, decision support, active surveillance and focal treatment for mostly localised prostate cancer.
In addition to the above, I also focus on younger patients, young adults or adolescents who present with primary problems that need assessment.
Professional memberships