Mr David Nasralla BMBCh MA (Oxon) FRCS DPhil
Consultant HPB and Liver Transplant Surgeon
BMBCh MA (Oxon) FRCS DPhil
Mr Nasralla is a recommended Consultant HPB and Liver Transplant Surgeon
PGH Profiles - Mr David Nasralla
Video information
Mr Nasralla is a recommended Consultant HPB and Liver Transplant Surgeon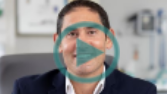 PGH Profiles - Mr David Nasralla
Areas of expertise
General surgery
Hepatobiliary & pancreatic surgery
Liver transplantation
Upper GI (gastrointestinal) surgery
Hernia
Recommendations for Mr Nasralla
These recommendations are for information purposes only. Doctors providing recommendations do so in good faith and are not responsible for clinical outcomes.
1 Specialist
Recommended by:
About Mr David Nasralla
GMC number: 6128195
Year qualified: 2005
Place of primary qualification: Oxford University
Mr David Nasralla is a Consultant General and Laparoscopic (keyhole) Surgeon. He has a special interest in diseases affecting the liver, pancreas and gallbladder, complex abdominal wall hernias and emergency surgery. He is a Consultant Hepato-Pancreato-Biliary (HPB), Multi-organ Retrieval and Liver Transplant Surgeon. His work is focused on treating complex diseases affecting the liver, pancreas and gallbladder, with cases referred to him from across the UK and beyond.

Mr Nasralla studied medicine at Oxford University Medical School, where he also completed his PhD under Prof. Peter Friend. His PhD research investigated a technique for keeping the liver alive outside the body (normothermic liver perfusion) in order to improve its condition for transplantation.

His work has been featured on the cover of the journal Nature,as well as on BBC Radio 4's Inside Health and in the BBC Two television series Hospital.

• Awarded Rising Star by the International Liver Transplantation Society and the prestigious Medawar Medal by the British Transplantation Society
• Fellow of the Royal College of Surgeons of England
• International medical lecturer
• Member of the Association of Surgeons of Great Britain and Ireland, UK and Ireland HPB Association, the British Transplantation Society and the International Liver Transplantation Society.
Areas of expertise
Abdominal wall reconstruction
Appendicectomy
Appendicitis
Bile duct cancer (cholangiocarcinoma)
Bile duct diseases
Biliary cancer
Bowel cancer
Femoral hernia
Gallbladder cancer
Gallbladder disease
Gallbladder removal (cholecystectomy)
Gallstone surgery
Gallstones
General surgery
Hepatobiliary surgery
Hernia
Inguinal hernia
Laparoscopy
Lipoma
Lipoma removal
Liver biopsy
Liver cancer
Liver disease
Liver metastases
Liver resection
Liver surgery
Liver surgery (for metastatic colorectal cancer)
Liver surgery (for primary liver cancer)
Liver transplant
Neuroendocrine tumours (nets)
Open hernia repair
Pancreas transplant
Pancreatic cancer
Pancreatic cancer surgery
Pancreatic disorders
Pancreatic surgery
Pancreatitis
Sarcoma
Secondary liver cancer
Skin lesion removal (warts, moles and skin tags)
Skin lesion treatments
Splenectomy
Whipple procedure
Frequently asked questions
Why do you do what you do?
A defining feature of abdominal surgery, in general, and liver and pancreas surgery, in particular, is that is the type of surgery that requires a lot of finesse, a real love of surgery just for the specialty itself and for what it involves. The main reason I went into HPB surgery is because it gives people hope. There is not many other types of surgeries where the operation is the only treatment that can offer that cure.
What are the common symptoms that your patients tend to present with?
For patients with a referral for investigations: It will usually be something like a non-specific upper abdominal pain that may be related to eating and may be associated with some nausea. For patients with an assumed Gall Bladder issue: Pain after eating, usually occurring about half an hour after eating, almost always in the upper abdomen or the right upper abdomen, and often associated with nausea and radiating through to the back.
What are the treatments that you're able to offer your patients?
• Hernia repairs (laparoscopic, keyhole or open surgery) • Complex liver and pancreatic surgery • Liver transplantation • Bowel surgery • Gall stone management and surgery
Other specialists recommended by Mr Nasralla