Dr Raj Khiani BSc (Hons) MBBS MRCP (UK) FRCP
Consultant Cardiologist
BSc (Hons) MBBS MRCP (UK) FRCP
Dr Raj Khiani
Consultant Cardiologist

BSc (Hons) MBBS MRCP (UK) FRCP
BSc (Hons) MBBS MRCP (UK) FRCP
Dr Khiani is a recommended Consultant Cardiologist
Dr Raj Khiani - General Cardiology
Video information
Dr Raj Khiani - Pacemaker
Video information
Dr Khiani is a recommended Cardiologist. To view his website, navigate to: www.rajkhiani.co.uk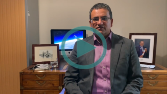 Dr Raj Khiani - General Cardiology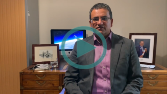 Dr Raj Khiani - Pacemaker
Areas of expertise
Arrhythmia
Heart failure
ICD implantation
Pacemaker implantation
Cardiac resynchronisation therapy (CRT)
Recommendations for Dr Khiani
These recommendations are for information purposes only. Doctors providing recommendations do so in good faith and are not responsible for clinical outcomes.
4 GPs
1 Specialist
Recommended by:
Make an appointment
Address
Royal Free Hospital
Pond St, London, NW3 2QG
Barnet Hospital
Wellhouse Lane, Barnet, Hertfordshire, EN5 3DJ
About Dr Raj Khiani
GMC number: 4207100
Year qualified: 1995
Place of primary qualification: University of London
Covid -19 - Message for GPs

Dr Raj Khiani is an experienced Consultant Cardiologist with the Royal Free Hospital in London. As a full-spectrum general cardiologist he is able to deliver broad general cardiology care, but he also works as a sub-specialist in cardiac devices, heart arrhythmia and heart failure. He treats all common cardiac conditions including ccardiac disorders including: atrial fibrillation, blood pressure, ischaemic heart disease, heart failure and valvular heart disease. He will treat the whole patient and discuss the cardiac diagnosis along with its physical and emotional impact on the patients health.

Dr Khiani qualified in medicine from the Royal Free Hospital in 1995 and went on to perform junior doctor posts in and around North London. He continued with registrar posts in Papworth and completed two years of research in Manchester. He became a Fellow of the Royal College of Physicians, London in 2011. He is also a member of the British Cardiac Society, European Cardiac Society, European Heart Rhythm Association and British Medical Association.

In spare time Dr Khiani enjoys spending time with his family, cycling, walking and playing tennis with his two young sons.

For more details, please visit www.rajkhiani.co.uk


Areas of expertise
24 hour blood pressure monitor
Acute coronary syndrome (ACS)
Adult congenital heart disease
Angina
Arrhythmia
Atherosclerosis
Atrial fibrillation
Atrial flutter
Atrial septal defects (ASD)
Autonomic disorders
Autonomic mediated syncope
Blackouts
Bradycardia
Breathlessness
Bubble contrast echocardiography
Calcium coronary score
Cardiac generator replacement
Cardiac MRI
Cardiac pacing
Cardiac rehabilitation
Cardiac resynchronisation therapy (CRT)
Cardiomyopathy
Cardio-pulmonary exercise testing
Cardiovascular disease
Cardioversion
Chest pain
Coronary artery disease
CT coronary angiogram
DCCV
Defibrillator implantation
Dizziness
Dyslipidaemia
ECG (electrocardiogram)
Echocardiogram
Exercise stress test
Fainting
General cardiology
Heart attack
Heart failure
Heart murmurs
Heart muscle disease
Heart scan
Heart valve problems
Hypertension (high blood pressure)
Hypertrophic cardiomyopathy
ICD implantation
Implantable cardioverter defibrillator
Implantable loop recorder insertion
Long covid
Long QT syndrome
Loss of consciousness (syncope)
Low blood pressure
Myocardial perfusion scan
Neurocardiogenic syncope (vasovagal)
Oedema
Pacemaker implantation
Palpitations
Pericarditis
Postural orthostatic tachycardia syndrome (POTS)
Supraventricular tachycardia (SVT)
Transoesophageal echocardiogram
Unstable angina
Ventricular fibrillation
Ventricular septal defects (VSD)
Frequently asked questions
What are the common symptoms that your patients tend to present with?
My patients present with a wide range of different symptoms. Typical symptoms might include chest pain, breathlessness, palpitations, dizziness or blackouts, among others.
Sometimes heart problems can present atypically and I also see patients with atypical symptoms who are worried about they may have a heart problem.
What are the treatments that you're able to offer your patients?
Making a clear diagnosis is critical before I can tailor my treatment strategy to the patient. I try and provide holistic care to my patients, focusing both on mind and body. We often start with conservative treatments which often involve lifestyle factors.
I then move on to medical treatments, such as medical drugs which are usually taken on a daily basis. I also offer operative treatment strategies, in patients if necessary. These are keyhole surgical operations, usually performed under local anaesthetic and with a sedative.
I am a specialist in cardiac devices and perform operations such as pacemakers and implantable defibrillators or biventricular pacemakers. I also offer an array of other treatments such as cardioversion or implantable loop recorders.
What are your areas of sub-specialist interest?
I am a general cardiologist with extensive experience in general cardiology. I also subspecialise in arrhythmias, cardiac device implantation, and heart failure.
Other specialists recommended by Dr Khiani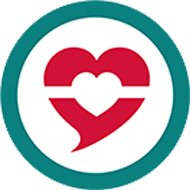 ❝Recommended cardiologist❞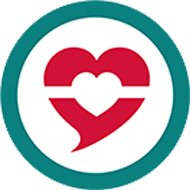 Dr Joseph Tomson, Cardiologist
❝Recommended cardiologist❞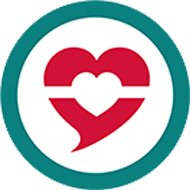 Dr Kim Rajappan, Cardiologist
❝Recommended cardiologist❞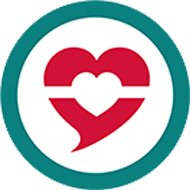 Dr Timothy Betts, Cardiologist and Electrophysiologist
❝Recommended cardiologist❞