Ms Rhonda Flemming MBBS MRCOG
Consultant Obstetrician & Gynaecologist
MBBS MRCOG
Ms Rhonda Flemming
Consultant Obstetrician & Gynaecologist

MBBS MRCOG
MBBS MRCOG
Ms Flemming is a recommended Consultant Obstetrician & Gynaecologist
Areas of expertise
Early fertility care
Fibroid management
General gynaecology
Pelvic pain
Polycystic ovary syndrome (PCOS)
Postmenopausal bleeding
Recommendations for Ms Flemming
These recommendations are for information purposes only. Doctors providing recommendations do so in good faith and are not responsible for clinical outcomes.
1 GP
2 Specialists
Recommended by: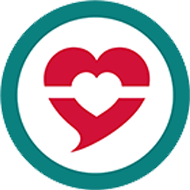 About Ms Rhonda Flemming
GMC number: 4384209
Year qualified: 1995
Place of primary qualification: University of the West Indies (Jamaica)
Ms Rhonda Flemming works as a Consultant Gynaecologist and Obstetrician within the NHS at The Whittington Hospital and also holds the position of Ambulatory Gynaecology lead. She provides services across general gynaecological issues including fibroid management, polycystic ovarian syndrome, postmenopausal bleeding, pelvic pain, and early fertility care. She has special expertise in early pregnancy care, emergency gynaecology, hysteroscopy, and advanced labour ward. Ms Flemming is actively involved in the training of junior doctors and medical students.
Areas of expertise
Contraception
Early fertility care
Early pregnancy care
Endometrial ablation
Fibroid management
Fibroid resection
General gynaecology
Heavy periods
Hysteroscopy
Management of PCO
Menopause
Menstrual disorders
Miscarriage
Ovarian disorders
Pelvic pain
Polycystic ovary syndrome (PCOS)
Postmenopausal bleeding
Transvaginal pelvic ultrasound
Treatment of fibroids
Professional memberships
Other specialists recommended by Ms Flemming