Mr Saurabh Phadnis MBBS MRCOG
Consultant Gynaecologist
MBBS MRCOG
Mr Phadnis is a recommended Consultant Gynaecologist
Areas of expertise
Advanced stage ovarian cancer cytoreduction surgery
Complex minimally invasive surgery
Fertility preservation in gynaecological cancer
Gynaecological oncology
Open abdominal surgery
Recommendations for Mr Phadnis
These recommendations are for information purposes only. Doctors providing recommendations do so in good faith and are not responsible for clinical outcomes.
4 Specialists
About Mr Saurabh Phadnis
GMC number: 5208882
Year qualified: 1999
Place of primary qualification: University of Mumbai
Mr Phadnis is a Consultant Gynaecologist at The Portland Hospital London. He has completed general gynaecology training in the East of England and subspecialty training in gynaecological oncology at Barts Gynaecological Cancer Centre London. His areas of expertise include complex minimally invasive and open abdominal surgery. His particular interests include fertility preservation in gynaecological cancer, counselling and management of familial gynaecological cancer and advanced stage ovarian cancer cytoreduction surgery.

Mr Phadnis is co-lead for Colposcopy at Royal London Hospital. He is co-chair of the Gynaecological Oncology Multidisciplinary team meeting at The London Clinic, where diagnosis and management of patients with suspected cancer is discussed. He is also on the Cancer Advisory Board for a leading pharmaceutical company. Mr Phadnis is an accredited trainer with the BSCCP. He is an experienced hysteroscopic surgeon and has more than 10 years of experience as a colposcopist. Saurabh was awarded the RCOG-Bernhard Baron Travelling fellowship to visit centre of excellence in Germany to expand his expertise in ovarian cancer surgery. He has also won several prizes in national and international conferences.

Mr Phadnis is a cricket passionate and qualified ECB umpire.

Areas of expertise
Advanced stage ovarian cancer cytoreduction surgery
Complex minimally invasive surgery
Counselling and management of familial gynaecological cancer
Fertility preservation in gynaecological cancer
Gynaecological oncology
Open abdominal surgery
Ovarian cancer surgery
Pregnancy related complications
Treatment of precancer of cervix
Professional memberships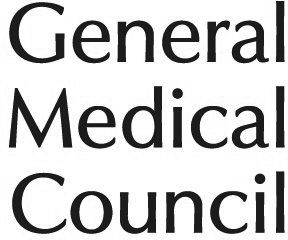 Other specialists recommended by Mr Phadnis