Dr Tom Pennybacker MBBS BMedSci MRCPsych
Consultant Psychiatrist and Psychotherapist
MBBS BMedSci MRCPsych
Dr Tom Pennybacker
Consultant Psychiatrist and Psychotherapist

MBBS BMedSci MRCPsych
MBBS BMedSci MRCPsych
Dr Pennybacker is a recommended Consultant Psychiatrist and Psychotherapist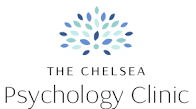 Areas of expertise
Adult psychiatry
Eating disorders
Dual diagnosis
Personality disorder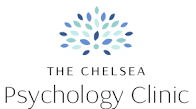 Recommendations for Dr Pennybacker
These recommendations are for information purposes only. Doctors providing recommendations do so in good faith and are not responsible for clinical outcomes.
2 GPs
Recommended by: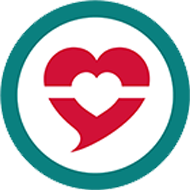 byDr Jane Eleanor Sackville West, GP
❝Excellent psychiatrist who sees many of my patients on the NHS, and more recently privately. Good with complex, as well as more straight forward, patients. Very responsive to patients and GPs -recommend!❞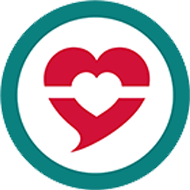 ❝Very experienced psychiatrist with a lovely calm manner. Works with a wide range of psychologists and belives in a tailored approach to mental health.❞
About Dr Tom Pennybacker
GMC number: 4641135
Year qualified: 1999
Place of primary qualification: University of Newcastle upon Tyne
Dr Tom Pennybacker is a Consultant Psychotherapist and Psychiatrist who works privately with the Chelsea Psychology Clinic, where he offers consultations and psychiatric care options to visiting patients. He has comprehensive experience of diagnosing and treating an entire range of psychiatric problems, including psychosis, bipolar disorder and personality disorders, with medications and psychotherapy. He offers psychodynamic psychotherapy, Mentalization-Based Therapy (MBT) and supportive and problem-solving therapy.

Dr Pennybacker qualified in medicine in 1999 from the University of Newcastle upon Tyne and worked as a physician for a number of years before specialising in psychiatry. He trained in psychotherapy at the Tavistock Clinic and developed a special interest in combining psychological interventions with medication. He has extensive experience in the NHS and was working as a full-time consultant at Camden & Islington Foundation Trust until 2018.

Dr Pennybacker has been involved in research projects related to the functioning of the brain in mental disorders and was the Assistant Editor of the journal Psychoanalytic Psychotherapy. An ardent educator, he has been actively involved in teaching medical students and psychiatrists both in his NHS Trust and at University College London.
Areas of expertise
Addiction
Adult psychiatry
Anorexia
Anxiety
Attention deficit hyperactivity disorder
Bereavement
Binge eating disorder
Bipolar disorder
Body dysmorphic disorder
Borderline personality disorder
Depression
Dual diagnosis
Eating disorders
Generalised anxiety disorder
Health anxiety
Medication and psychotherapy
Mentalization-based therapy (MBT)
Obsessive-compulsive disorder
Panic attacks
Personality disorder
Phobias
Postnatal depression
Post-traumatic stress disorder
Psychodynamic psychotherapy
Psychosexual issues
Relationship difficulties
Self harm
Severe mental disorders
Sleep disorders
Social anxiety
Stress
Substance misuse
Supportive and problem-solving therapy
Work related stress
Professional memberships