Dr Catherine Lester MBBCH, DMH(SA), MSc(SEM), MRCP(UK), FFSEM
Sport & Exercise Medicine Specialist
MBBCH, DMH(SA), MSc(SEM), MRCP(UK), FFSEM
Dr Catherine Lester
Sport & Exercise Medicine Specialist

MBBCH, DMH(SA), MSc(SEM), MRCP(UK), FFSEM
MBBCH, DMH(SA), MSc(SEM), MRCP(UK), FFSEM
Dr Lester is a recommended Sport & Exercise Medicine Specialist


Areas of expertise
Sport and exercise medicine
Musculoskeletal medicine
Muscle, tendon and ligament injuries
Joint problems
Stress fractures
Overuse injuries
Diagnostic musculoskeletal ultrasound
Ultrasound guided injections


Recommendations for Dr Lester
These recommendations are for information purposes only. Doctors providing recommendations do so in good faith and are not responsible for clinical outcomes.
1 GP
1 Specialist
4 AHPs
About Dr Catherine Lester
GMC number: 6158033
Year qualified: 2004
Place of primary qualification: University of the Witwatersrand
Dr Catherine Lester is currently working as a Consultant Sport and Exercise Medicine at Pure Sports Medicine, Chancery Lane in London. Her clinical interests include injection therapy, musculoskeletal medicine, musculoskeletal ultrasound, team medicine, athlete mental health, contact sports and disability sports. Her sporting interests include rugby, swimming and hockey.

Dr Lester also works as a team doctor for Northampton Saints RFC, Locum Consultant Cambridge University NHS Trust and Lecturer at Queen Mary, University of London. She has also worked with England and GB hockey, UK athletics, Bedford Blues RFC, London Olympics and Paralympics and School games and British university championships. She has also worked as an emergency medicine Clinical Fellow (University College London NHS Trust), and with The London Spinal Cord Injury Centre (Royal National Orthopaedic Hospital, Stanmore) and Sport and Exercise Medicine Registrar (Cambridge University and Ipswich NHS Trust).
Areas of expertise
Sport and exercise medicine
Musculoskeletal medicine
Muscle, tendon and ligament injuries
Joint problems
Stress fractures
Overuse injuries
Diagnostic musculoskeletal ultrasound
Ultrasound guided injections
Injection therapy - steroid and viscosupplementation
Shockwave therapy
Team medicine
Athlete mental health
Contact sports
Disability sports
Exercise with chronic medical conditions
Running injuries
Endurance sports
Osteoarthritis
Back and neck pain
Knee pain
Shoulder pain
Hip pain
Frequently asked questions
What are the common symptoms that your patients tend to present with?
I am very fortunate to work with elite athletes but the vast majority of patients I see day to day are people with muscle, joint, ligament or tendon pains and injuries. I see not only people who play sport but also work and activity related problems. The problem can come as a result of an injury or be spontaneous in onset.
What are the treatments that you're able to offer your patients?
As part of the consultation I perform a thorough assessment and examination, it is important to gain an understanding of the impact the problem has on your day to day life. I am able to perform diagnostic ultrasound in the clinic room and am able to arrange further investigations such as the relevant blood tests, X-ray, CT scanning and Dexa. Depending on the problem the management may include a multi-disciplinary approach with the physio, dietician, podiatrist, soft tissue therapist and strength and conditioning coach. I can perform injection therapies and shockwave as well as prescribe relevant medications.
If the problem requires surgical intervention I am able to refer on to the relevant specialist.
What are your areas of sub-specialist interest?
I am the team doctor for a premiership rugby club and can see sports injuries related to any area of the body.
I have an interest in back, shoulder, hip and knee problems but am used to seeing any musculoskeletal problems.
I am interested in the medical optimisation of rehabilitation and performance.
I am also a national lead for the faculty of sport and exercise medicine's Moving Medicine initiative promoting physical activity in people with chronic conditions.
Professional memberships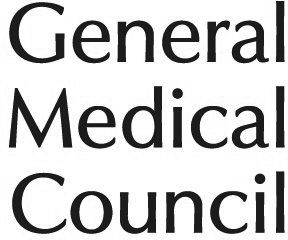 Other specialists recommended by Dr Lester
Dr Simon Lack, Physiotherapist
❝Dr Simon Lack is a highly respected academic, professional, and very knowledgeable. I have had the pleasure of knowing him for almost ten years and have found him to be empathetic and an excellent communicator. I would have no hesitation sending a family member to Dr Lack.❞