Mr Andy Page MSc ASCC CSCS
Strength and Conditioning Coach
MSc ASCC CSCS
Mr Andy Page
Strength and Conditioning Coach

MSc ASCC CSCS
MSc ASCC CSCS
Mr Page is a recommended Strength and Conditioning Coach
Dynamic Exercise For Everyone - Part 1
Video information
Dynamic Exercise For Everyone - Part 2
Video information
Dynamic Exercise For Everyone - Part 3
Video information
Dynamic Exercise For Everyone - Part 4
Video information


Mr Andy Page is a recommended Strength and Conditioning Coach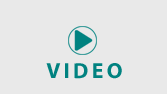 Dynamic Exercise For Everyone - Part 1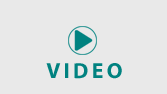 Dynamic Exercise For Everyone - Part 2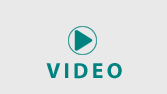 Dynamic Exercise For Everyone - Part 3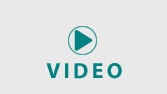 Dynamic Exercise For Everyone - Part 4
Areas of expertise
Strength & conditioning
Lactate threshold testing
Strength and power training for team sports
Injury prevention & movement quality
Endurance training


Recommendations for Mr Page
These recommendations are for information purposes only. Doctors providing recommendations do so in good faith and are not responsible for clinical outcomes.
1 Specialist
Recommended by:
About Mr Andy Page
UKSCA: UKSCA.19467
Year qualified: 2010
Place of primary qualification: Loughborough University
Andy works as a Strength and Conditioning Coach at Pure Sports Medicine, Chancery Lane WC2A in London. His clinical interests are in strength and power development, injury prevention & movement quality and endurance training. His sporting interests are in football, rugby, running, cycling, triathlon and crossfit.

Andy graduated in Sports and Exercise Science from Loughborough University in 2010. He has also worked with Crystal Palace Football Club and Leicester City Football Club before joining Pure Sports Medicine.
Areas of expertise
Endurance training
Exercise physiology
First aid
Fitness
Fitness training
Injury prevention
Injury prevention & movement quality
Lactate threshold testing
Personal training
Rehabilitation
Sports management
Sports nutrition
Strength & conditioning
Strength and power development
Strength training
Frequently asked questions
What are the common symptoms that your patients tend to present with?
From a common symptoms point of view, we see different types of patients compared to a doctor or a physiotherapist. Typically, we split them into two camps, where either they are individuals that have let their strength or physical capacity drop too low for a number of factors, whether they be a medical, lifestyle, recent acute injuries like musculoskeletal injuries or even issues around mental health. That's one type of patient.
Or we have those that are pushing towards a new goal, and that can be everything from elite sportsmen and women – and we see a number of professional athletes at Pure Sports Medicine – to the person who has never felt they're able to play tennis or never felt they've been able to run 5K or have never felt they've been comfortable in the gym, essentially looking for the physical tools and looking for the map and we're there to help them find it. This is typically what I see when it comes to patient symptoms. It's quite a wide spectrum.
What are the treatments that you're able to offer your patients?
I do everything from a basic introduction to exercise and training for people who are elderly or people who have pre-existing medical conditions like arthritis, ankylosing spondylitis. That includes planning and structuring their exercise, so it fits into their everyday life and supports their overall physical condition through to long-term training plans for marathons, Iron Man and seasonal support (supporting someone throughout a competitive season for team sport athletes and professionals, and that includes things like strength, mobility, injury prevention, endurance training, you name it).
What are your areas of sub-specialist interest?
I work a lot with endurance athletes and teams sport players, such as footballers and rugby players. In recent years, I've taken a keen interest in helping those with rheumatological conditions, to plan and structure their exercise to allow a continuing benefit from exercise and to avoid overtraining and burnout.
I do a lot of work with injury prevention and movement quality, as well as improving fitness characteristics, such as strength, mobility, power and endurance.
Professional memberships


Other specialists recommended by Mr Page
Mr Ahmad Malik, Consultant Orthopaedic Foot and Ankle Surgeon
❝Mr Ahmad Malik is an excellent foot and ankle specialist/ orthopaedic surgeon. I've worked with him with a number of patients, and I know that he puts patient care right at the very top of the list and makes sure that no stone is left unturned in ensuring his patients receive the best possible care.❞
Mr Simon Chambers, Physiotherapist
❝I have worked alongside Simon for a number of years and highly recommend his rehabilitation and management of patients. Having a leading foot and ankle specialist on-hand has consistently been a benefit for patients and his return to sport practice makes referral seamless and effective.❞
Dr Catherine Lester, Sport & Exercise Medicine Specialist
❝I know Dr Catherine Lester very well and I always know that if I send a patient to her, they receive the best possible care. I trust her evaluation, her treatment and I know that we can discuss a patient at length if we feel there's something that can be worked on as a team.❞
Dr Michael Burdon, Sport & Exercise Medicine Specialist
❝I have with Dr Michael Burdon for a number of years. His manner with patients is excellent, and he is always very diligent in getting to the bottom of any difficult case or treatment. I know that if I refer my patients to Mike, they are in good hands.❞
Ms Courtney Hall, Physiotherapist
❝Ms Courtney Hall is a fantastic clinician. I've worked with her and few of her patients for a number of years. Her manner with her patients is excellent. I know that she explores all manner of treatment to ensure that they get the best possible care. Her patients always leave feeling that they have been taken care of and have received the best possible treatment.❞