Ms Erin Lahay MPT, MCSP
Physiotherapist
MPT, MCSP
Ms Erin Lahay
Physiotherapist

MPT, MCSP
MPT, MCSP
Ms Lahay is a recommended Physiotherapist


Areas of expertise
Lower limb injuries
Foot and ankle
Hip
Knee
Neck


Recommendations for Ms Lahay
These recommendations are for information purposes only. Doctors providing recommendations do so in good faith and are not responsible for clinical outcomes.
1 Specialist
Recommended by:
About Ms Erin Lahay
HCPC number: PH99843
Year qualified: 2007
Place of primary qualification: The University of British Columbia
Erin qualified in physiotherapy from The University of British Columbia in 2007 and currently works as a Physiotherapist at Pure Sports Medicine, Moorgate in London. Her areas of clinical interest include lower limb injuries, knee, shoulders, hips, running injuries and assessments, foot and ankle, upper and lower back pain, neck and pregnancy (pre and post-natal). Her sporting interests include football, running, cycling, tennis, swimming, pilates, yoga, snow sports and triathlons.

Erin worked at 8 Rinks Physiotherapy, West Wimbledon Physiotherapy and Six Physio before joining Pure Sports Medicine.
Areas of expertise
Foot and ankle
Hip
Knee
Lower limb injuries
Neck
Pregnancy (pre and post natal)
Running injuries and assessments
Shoulders
Upper and lower back pain
Frequently asked questions
What are the common symptoms that your patients tend to present with?
In terms of the areas that I see, it's mostly lower limbs. Anything from lumbar spine, hip, primarily knees and foot and ankle. I specialise in running assessments and I tend to see more lower limb injuries. Lower limb injury symptoms might include pain, inflammation and swelling over these joints, muscle aches and strains as well as ligamentous injuries and sprains. I see a lot of post-surgical knees and ankles as well.
What are the treatments that you're able to offer your patients?
The biggest one is exercise prescription. I offer modification of biomechanics, include gait modification and running technique modification. I also offer manual therapy, which would include soft tissue release, joint mobilisation, acupuncture and taping techniques.
What are your areas of sub-specialist interest?
Running, gait analysis, Pilates and acupuncture. In terms of women's health, I also see a lot of pre and post-partum women.
Professional memberships

Other specialists recommended by Ms Lahay
Mr Adil Ajuied, Consultant Knee Surgeon
❝Mr Adil Ajuied provides excellent care. His bedside manner and the way he educates his patients is excellent. I've watched him do surgeries and he's a very skilled doctor. He's also a very patient and kind person.❞
Mr Amit Amin, Consultant Orthopaedic Surgeon
❝Mr Amit Amin is very professional and very experienced. The patients that I've sent to him have been very satisfied with the results of his surgery. He does very thorough investigations.❞
❝Miss Louise Stirk is an excellent podiatrist. She's really good with her patients. She's very knowledgeable and is just overall a very nice person.❞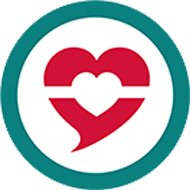 Mr Adrian Carlos, Orthopaedic Surgeon
❝Out of all the doctors I deal with, Mr Adrian Carlos is probably the easiest one to get on with. He's just a really nice and laidback guy. He's very thorough with his patients. They all love him. Everybody's given accolades on his surgical procedures. He's also very experienced. Patients are very satisfied with the results of his surgeries and his care in general.❞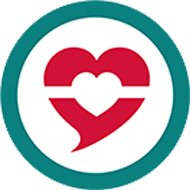 Mr Ali Abbasian, Orthopaedic Surgeon
❝Mr Ali Abassian is an excellent doctor. Every patient that I've sent to him is happy with the results of the surgery and the consultation. He's very well-informed and very experienced. He's very good at educating his patients. He has a great bedside manner.❞
Mr Paul Culpan, Trauma and Orthopaedic Surgeon
❝Mr Paul Culpan is a world-renowned hip surgeon. He's just the foremost authority in his field. He is amazing. He does a lot of traumatic hip injuries and fractures. He's really good with his patients and his bedside manner is excellent.❞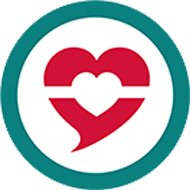 Mr David Campbell Cumming, Orthopaedic surgery
❝Mr David Cumming is excellent. I would recommend him. He's very experienced and very good with his patients. He has a good bedside manner. He's good at exhausting conservative options before considering surgery.❞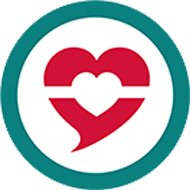 Mr Alexander Montgomery, Orthopaedic Surgeon
❝Mr Alexander Montgomery is an excellent spinal surgeon. He's been around for a while. He's one of the top spinal surgeons in London.❞
Miss Homa Arshad, Trauma and Orthopaedic Surgeon
❝Miss Homa Arshad is very professional with a good bedside manner. She's very good at what she does and patients seem to like her.❞