Mr Parijat Bhattacharjee FRCOG FICOG
Consultant Gynaecologist
FRCOG FICOG
Mr Parijat Bhattacharjee
Consultant Gynaecologist

FRCOG FICOG
FRCOG FICOG
Mr Bhattacharjee is a recommended Consultant Gynaecologist

Areas of expertise
Heavy Periods (Menorrhagia)
Laparoscopic (Key-Hole) Surgery
Ovarian Cysts
Reproductive Medicine
Urinary Tract Infections (UTI)

Recommendations for Mr Bhattacharjee
These recommendations are for information purposes only. Doctors providing recommendations do so in good faith and are not responsible for clinical outcomes.
13 GPs
Recommended by: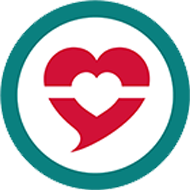 byDr Lukshmy Jeyalingam, GP
❝I was Mr Battacharjee SHO when I was a GP trainee at Northwick Park, he supervised me so well and made sure I was supported on labour ward and antenatal clinics. I learnt so much from his kind and generous nature to the patients. He is a great listener and would always make the patient understand the management plan. In summary a great colleague, friendly and always here to advice GP's. Great working with him and I wish him the best with this recommendation.❞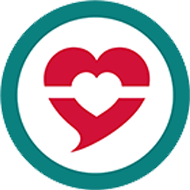 byDr Shah Masood Ahmed Farooqi, GP
❝Sound clinical knowledge with easy access for advice. Has been a very good addition to the Northwick Park Hospital team. His patient dealings are remarkable and those that have been treated by him have all praise for his good bedside manner and the empathy that affects the patients, putting them at ease. Ease of access is good as can be contacted for advice and urgent medical attention.❞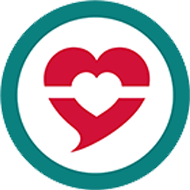 byDr Navinchandra Amarshi Thakrar, GP
❝Mr Parijat Bhattacharjee is kind, approachable and knowledgeable and has always given adequate time for his consultation and hence very much liked by patients. I have known Mr Parijat Bhattacharjee for the past six years and I have worked with him very closely and as a result enriched my knowledge. He has come across as a very learned and experienced Consultant Gynaecologist.❞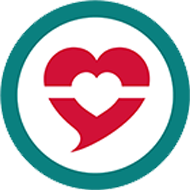 byDr Jyoti Bhandari, GP
❝Mr Bhattacharjee has provided me with valuable advice and support on several occasions over the past 2 years. He is extremely approachable and always provides clear expert advice whenever it is needed. He is an excellent gynaecologist and is very patient centred. I would definitely recommend him.❞
About Mr Parijat Bhattacharjee
GMC number: 5178998
Year qualified: 1992
Place of primary qualification: Calcutta
Areas of expertise
Abortion
Bacterial Vaginosis
Chronic Pelvic Pain
Cosmetic Gynaecology
Dilation and Curettage
Dysmenorrhoea (Period Pain)
Early Pregnancy Scan
Early Pregnancy
Ectopic Pregnancy
Endometrial Ablation
Endometrial Biopsy
Endometriosis
Female Infertility
Female Sexuality Issues
Fertility Treatment
Fibroid Surgery
Fibroids
Heavy Periods (Menorrhagia)
Hysterectomy
Hysteroscopy
Infertility
Irregular Periods
Labiaplasty
Laparoscopic (Key-Hole) Surgery
Laparoscopic Hysterectomy
Late or Missed Period
Male Infertility
Menopause
Miscarriage
Myomectomy
Oophorectomy
Ovarian Cysts
Pap Smear
Pelvic Organ Prolapse
Pelviscopy (Pelvic Laparoscopy)
Polycystic Ovary Syndrome (PCOS)
Pre-Menstrual Syndrome (PMS)
Pregnancy
Reproductive Medicine
Smear Test
Subfertility
Tubal Ligation
Ultrasound
Urinary Tract Infections (UTI)
Uterine (Artery) Fibroid Embolization (UFE)
Uterine
Vaginal and Vulvar Disorders
Vaginal Tightening
Vaginal Warts
Vulvodynia
Yeast Infections
Frequently asked questions
What are the common symptoms that your patients tend to present with?
The common symptoms that my patients normally present with are, of course, fertility because that's my special interest. I do fertility both in the NHS and in the private sector. I deal with all the initial aspects of fertility, from counseling to investigations, any surgical management that can be done of including fibroids, ovarian cysts, endometriosis, polyps or diagnostic aspects, ultrasound scan and treatment.

Even if they need assisted reproduction, which is IVF, I work very closely with IVF clinics both in North London as well as in Central London where we provide all aspects of fertility care of assisted reproduction, including egg freezing and pre-implantation genetic testing and the follow-up as well.

I'm on the board for the International Society of Reproductive Surgery and on the editorial board of Ultrasound Journal. I do my own ultrasounds. I generally provide a one-stop clinic as far as possible, provided the hospital has the facilities where I try to do as much as possible in the same sitting in the first initial visit. If they need surgery, then, of course, we book them straight away. If not, then we can even start them on treatment straight away or arrange for assisted reproduction, IVF, if that's needed.

The other common symptoms that my patients often present with are, of course, the general gynaecological symptoms which are bleeding and pain. Bleeding could happen in young and middle-aged women, as well as in post-menopausal women. In post-menopausal women, after menopause, of course, one has to rule out more sinister causes like cancers and, therefore, they need to be seen soon and they need to be investigated with a hysteroscopy or an ultrasound scan, in most cases, which I offer there straight away. Most often, it's a one-stop service.

In younger women, of course, there can be fibroids, polyps and other pathology which, again, they can get the diagnosis straightaway and treatment, in most cases, within a week, with the surgical treatment as and when needed.

I provide all aspects of hysteroscopic and laparoscopic treatment or surgery for all pathology. I have specialist training in laparoscopy, advanced laparoscopy and hysteroscopy. I'm on the British Society of Gynaecological Endoscopy courses. I train in those as well. I provide those including hysterectomy laparoscopically.

The other common symptoms that women often present in my clinic is with pain, with pelvic pain, abdominal pain. Pain, of course, is a very large, broad, big and sometimes quite a vague area as such with a lot of overlap between other specialties. Management as well is often better if other specialties are involved, if they need to be involved. I work very closely with gastroenterologists, physiotherapists, counselors, pain management team and with psychosexual medicine specialists and we actually almost, not formally, but informally, we practically run like a joint multi-disciplinary team, so that if somebody has any other aspects of pain management that's needed, we normally arrange it straightaway. Many patients actually need more than one input.

For gynaecology, the common causes of pain could be ovarian cysts. It could also be an endometriosis, previous surgery, pelvic infections. I offer scan straightaway, any diagnostic investigation. If they need a laparoscopic treatment to any of these, I normally offer them as well.

The fourth common symptom that women often present with is menopausal symptoms. That's a big area. And I regularly provide counseling and management for menopause and menopausal symptoms.
What are the treatments that you're able to offer your patients?
I also deal with early pregnancy. Because I do scans, most of my clinics have ultrasound scans. Most of them are one-stop clinics. Therefore, I offer them diagnostics in the same setting. Sometimes treatment in the same setting, if that's feasible to do it in an outpatient setting. If they need surgery, as I said, I normally offer all aspects of laparoscopic and hysteroscopic surgery. I offer them at the first available date which is normally within a week or two.
What are your areas of sub-specialist interest?
I have trained in fertility in UCL and I run a fertility clinic in the NHS as well as in the private sector. In the private sector, I do a one-stop clinic and I work quite closely with tertiary IVF units both in Central London and in Northwest London. Thereby, I provide all aspects of infertility management which includes IVF and egg freezing and PIGD (pre-implantation genetic diagnosis).

With diagnosis and both male and female infertility, I provide all aspects. Any surgical treatment that's needed, I am on the board for the International Society for Reproductive Medicine and Fallopian Tubes and I provide all aspects of surgical management that are relevant to fertility like fibroids, polyps, uterine septum, ovarian cysts, endometriosis and tubal surgery.

With regards to other subspecialties, I am trained in minimal access surgery, like laparoscopic, hysteroscopic and keyhole surgery. I train in the British Society of Gynaecological Endoscopy courses. I regularly do all aspects of laparoscopic and hysteroscopic surgeries including myomectomies and hysterectomies.

So, most of my surgeries are through keyhole, which helps patients in recovering quickly. They most often go home the same day and have much less pain and quick recovery. It helps them that way.

The third subspecialisation, if I may say so, would be one-stop gynaecologic clinic that I offer everywhere. Any gynaecological problem, pain and bleeding being the common symptoms in gynaecology, but I always tend to offer a one-stop clinic, so it causes minimum inconvenience. They come and have consultation; if scan facility is available at the premises, then I do the scan straightaway. Almost all the investigations are done in the same setting. Some minor treatments can be done in an outpatient setting. I do it at the same sitting as well. So, that's may be all that's needed.

Occasionally, if somebody needs some gut tests or investigations or a surgery, then I just put them for that straightaway for that and they have it soon. So, one-stop gynecologic clinic which includes an ultrasound scan, minimal access surgery and fertility are the three subspecialist areas.
Other specialists recommended by Mr Bhattacharjee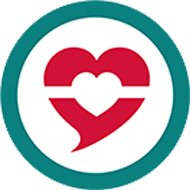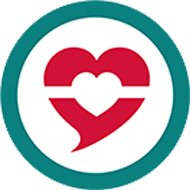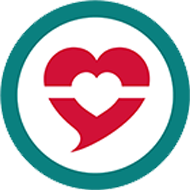 Dr Catherine Hardman, Dermatologist
❝I send most of my patients with dermatological issues to Dr Catherine Hardman. I would recommend her.❞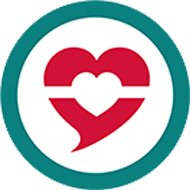 Dr Indranil Chakravorty, General (internal) medicine, Respiratory medicine
❝Dr Indranil Chakravorty is a recommended specialist.❞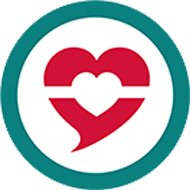 Dr Sushen Bhattacharyya, Geriatrician
❝Dr Sushen Bhattacharyya is a recommended specialist.❞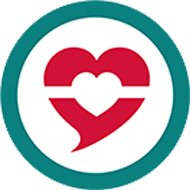 Dr Dipankar Mukherjee, Paediatrician
❝Mr Dipankar Mukherjee is a recommended specialist.❞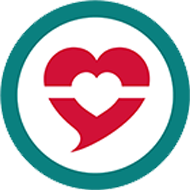 Miss Anjali Kothari, Obstetrician & Gynaecologist
❝Miss Anjali Kothari is a recommended specialist.❞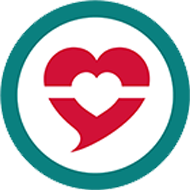 Miss Jyotsna Pundir, Obstetrics & Gynaecology
❝Miss Jyotsna Pundir is a recommended specialist.❞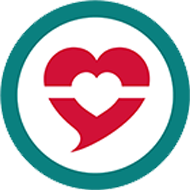 Dr Sangeeta Chopada, Paediatrician
❝Dr Sangeeta Chopada is a recommended specialist.❞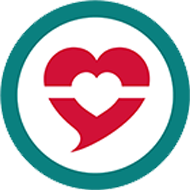 Dr Gayathri Perera, Dermatologist
❝Dr Gayathri Perera is a recommended specialist.❞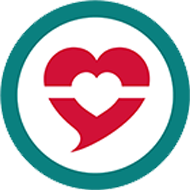 Miss Sophie Renton, Vascular Surgeon
❝Miss Sophie Renton is a recommended specialist.❞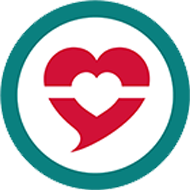 Miss Bharati Ranee Thakar, Obstetrician & Gynaecologist
❝Miss Ranee Thakar is a recommended specialist.❞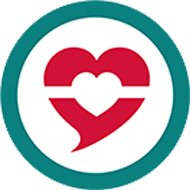 Mr Hiran Samarage, Gynaecologist
❝Mr Hiran Samarage is a recommended specialist.❞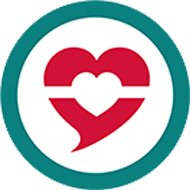 Mr Subhajit Ghosh, Orthopaedic Surgeon
❝Mr Subhajit Ghosh is a recommended specialist.❞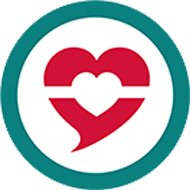 Mr Sanjiv Agarwal, Urologist
❝Dr Sanjiv Agarwal is a recommended specialist.❞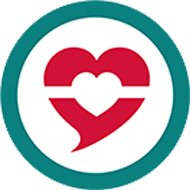 Mr Abhay Chopada, Colorectal Surgeon
❝Mr Abhay Chopada is a recommended specialist.❞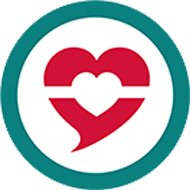 Dr Laurence Michael John, General (internal) Medicine, Infectious diseases
❝Dr Laurence John is a recommended specialist.❞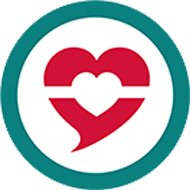 Mr Kaushik Ghosh, Neurosurgeon
❝Mr Kaushik Ghosh is a recommended specialist.❞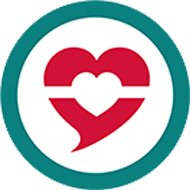 Mr Luca Sabatini, Obstetrician & Gynaecologist
❝Mr Luca Sabatini is a recommended specialist.❞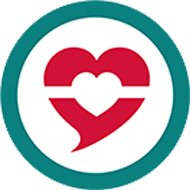 Dr Cecil Bernard Colaco, Rheumatologist
❝Dr Bernie Colaco is a recommended specialist.❞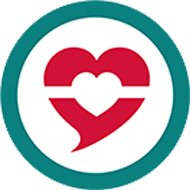 Mr Arvind Singh, ENT Surgeon
❝Mr Arvind Singh is a recommended specialist.❞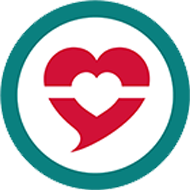 Dr Priya Khanna, Microbiologist
❝Dr Priya Khanna is a recommended specialist.❞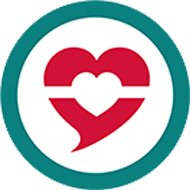 Mr Abdul Sultan, Obstetrician & Gynaecologist
❝Mr Abdul Sultan is a recommended specialist.❞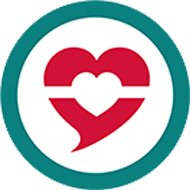 Mr Taran Tatla, ENT Surgeon
❝Mr Taran Tatla is a recommended specialist.❞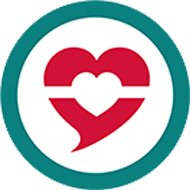 Mr John Murphy, Orthopaedic Surgeon
❝Mr John Murphy is a recommended specialist.❞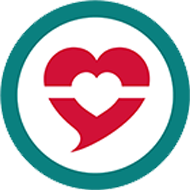 Dr Bharti Shah, Radiologist
❝Dr Bharti Shah is a recommended specialist.❞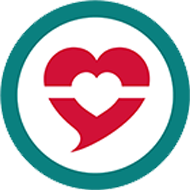 Dr Subaweerage Anusha Nayanthi Dias, Sexual Health Medicine
❝Dr Anusha Dias is a recommended specialist.❞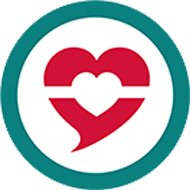 Dr Anand Trip, Neurologist
❝Dr Anand Trip is a recommended specialist.❞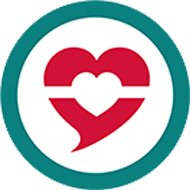 Mr Kamal Ojha, Obstetrician & Gynaecologist
❝Mr Kamal Ojha is a recommended specialist.❞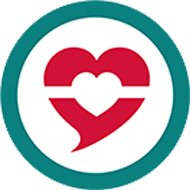 Mr Gourab Sen, General Surgeon
❝Mr Gourab Sen is a recommended specialist.❞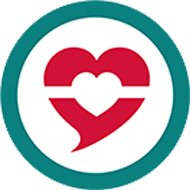 Mr Ali Kalan, Otolaryngologist
❝Mr Ali Kalan is a recommended specialist.❞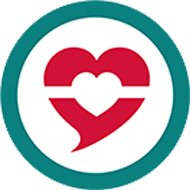 Mr Anil Gudi, Obstetrician & Gynaecologist
❝Mr Anil Gudi is a recommended specialist.❞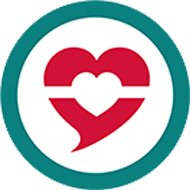 Mr Amit Shah, Obstetrician & Gynaecologist
❝Mr Amit Shah is a recommended specialist.❞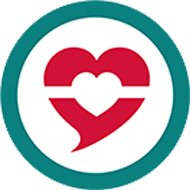 Dr Tan Loc Tran, Radiologist
❝Dr Tan Tran is a recommended specialist.❞