Mr Sam Wilde MMACP, BSc
Physiotherapist
MMACP, BSc
Mr Sam Wilde
Physiotherapist

MMACP, BSc
MMACP, BSc
Mr Wilde is a recommended Physiotherapist


Areas of expertise
Shoulder disorders
Adolescent sports medicine
Spinal disorders
Rehabilitation
Sports medicine


Recommendations for Mr Wilde
These recommendations are for information purposes only. Doctors providing recommendations do so in good faith and are not responsible for clinical outcomes.
1 GP
Recommended by: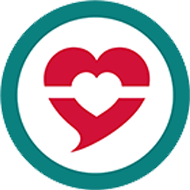 ❝Have met Sam Wilde on multiple occasions and have attended teaching sessions held by Sam and the Pure Sports Medicine team and he is a very knowledgeable, kind and caring therapist who works closely with a team of MSK specialists to ensure the best outcomes for patients.❞
About Mr Sam Wilde
HCPC number: PH53237
Year qualified: 1997
Place of primary qualification: University of Birmingham
Sam is currently working as a Deputy Clinical Director & Physiotherapist at Pure Sports Medicine, Kensington in London. He deals with wide ranging musculoskeletal conditions and pathologies. His clinical interests include shoulder, adolescent sports medicine and spine. His sporting interests are rugby, cycling, swimming, triathlon and cricket. His responsibilities include management of the rehabilitation provision across four clinics in London, ensuring clinical quality, recruitment and service progression.

Sam worked at The Royal Free Hospital and University Hospital Birmingham before joining Pure Sports Medicine London. He has also worked with Fulham FC and Moseley RFC.
Areas of expertise
Shoulder disorders
Adolescent sports medicine
Spinal disorders
Rehabilitation
Sports medicine
Sports injuries
Injury prevention
Exercise prescription
Manual therapy
Musculoskeletal disorders
Strength training
Clinical research
Orthopedics
Frequently asked questions
What are the common symptoms that your patients tend to present with?
Broadly speaking, they are presenting with aches and pains. Or they are worried about something and they want to work out what's wrong and they want to know how to get better and what they should do about it. For me, specifically, these are often patients with shoulder pain, spinal pain, just because those are my specific clinical interests, but they could be coming with anything. I've been working for a long time in the same clinic, so I've got lots of patients that come back with different aches and pains because they trust me. I'll see anything and give them an opinion on anything. The key thing is they want a diagnosis and they want a treatment plan for how to get better doing what they want to do.
What are the treatments that you're able to offer your patients?
My approach could be classed as typically a mix of manual therapy, which is hands-on physiotherapy treatment, and an exercise component which includes rehabilitation exercise aimed at either restoring movement and mobility or strength or a combination of those things. That would include giving them some work to do at home or at the gym or at work that complements what we're doing when they're in clinic with me. Coming back to the component of manual therapy and hands-on physiotherapy treatment, that would include soft tissue treatment, massage mobilisation, joint mobilisation, among others. The aims of that are often to reduce pain and improve movement and restore mobility where there may be pain or stiffness that's preventing them from doing what they need to do.
What are your areas of sub-specialist interest?
I see a lot of upper limb issues, specifically shoulder pain. It's a very common problem that we have to deal with and see patients. That might be just shoulder pain from everyday life, such as working on a computer or the way they sleep and the habits and hobbies that they have, but it also could be a sporting injury, like pain when they're throwing or pain when they're swimming. Those are common issues that we'd see and need to get to the bottom of. Associated with that would be other upper limb issues with the elbow. My other keen interest is spinal pain, which would include issues with the neck or spine, pain and stiffness, and again getting to the bottom of actually what the diagnosis is and how we're going to get them better. Another area is adolescent injuries. This often relates to growth-related aches and pains for those in the teenage years. We will see patients over the age of 8 and they tend to be the population that are affected by various issues related to growth and often need some physiotherapy to help with that. Outside of that, obviously, interested in the prescription of exercises, the need to talk to all of our patients about general health and well-being. So, the need for patients to move more, introduce more movement and exercise into their everyday life. Now, that could be in the form of a structured exercise plan or it could be less structured and just getting them to think about walking to work or getting up and moving at work or in the office environment. So, ways to introduce more movement and tie that in with a general health and well-being discussion.
Professional memberships

Other specialists recommended by Mr Wilde
Mr Abbas Rashid, Orthopaedic Surgeon
❝Mr Abbas Rashid is a shoulder and upper limb surgeon. He is very proactive with engaging physiotherapy and rehabilitation of his patients. He is an experienced surgeon.❞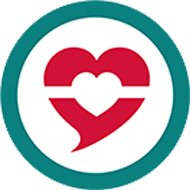 Mr Eyiyem Pearse, Orthopaedic Surgeon
❝Mr Yemi Pearse is a shoulder and upper limb surgeon. He is someone I work with closely with a number of patients and proactive physiotherapy.❞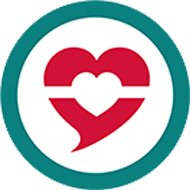 Mr Ioan Jones, Orthopaedic Surgeon
❝Mr Ioan Tudur Jones is a recommended foot and ankle surgeon.❞