Prof. Fares Haddad BSc MD (Res) MCh (Orth) FRCS (Orth) FFSEM
Consultant Orthopaedic Hip & Knee Surgeon
BSc MD (Res) MCh (Orth) FRCS (Orth) FFSEM
Prof. Fares Haddad
Consultant Orthopaedic Hip & Knee Surgeon

BSc MD (Res) MCh (Orth) FRCS (Orth) FFSEM
BSc MD (Res) MCh (Orth) FRCS (Orth) FFSEM
Prof. Haddad is a recommended Consultant Orthopaedic Hip & Knee Surgeon
Joint replacement surgery with the Mako Robot
Video information
ISEH Sports Injuries and Sports Orthopaedics: Acute Winter Sports Injuries Webinar
Video information
Prof. Haddad is a recommended Orthopaedic Hip & Knee Surgeon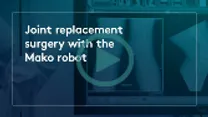 Joint replacement surgery with the Mako Robot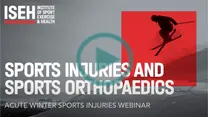 ISEH Sports Injuries and Sports Orthopaedics: Acute Winter Sports Injuries Webinar
Prof. Fares Haddad
Areas of expertise
Sports injuries
Hip replacement
Ligament reconstruction
Knee arthroscopy
ACL reconstruction
Recommendations for Prof. Haddad
These recommendations are for information purposes only. Doctors providing recommendations do so in good faith and are not responsible for clinical outcomes.
14 GPs
12 Specialists
3 AHPs
Make an appointment
Address
About Prof. Fares Haddad
GMC number: 3469817
Year qualified: 1990
Place of primary qualification: University of London
Professor Fares Haddad is a leading Hip and Knee Reconstructive Orthopaedic and Sports Surgeon based in London. He is also a Professor of Orthopaedic and Sports Surgery at University College London Hospital.

Professor Haddad leads a clinical research group which has a special interest in hip and knee joint preservation after injury, the genetic influences on bone and tendon, prosthetic design and performance and outcomes measurement after hip/knee surgery and sports injuries.

He also is the editor in chief of the Bone and Joint Journal, and Prof Haddad is on the editorial board of The Journal of Arthroplasty, Annals of the Royal College of Surgeons and Hospital Medicine.

Professor Haddad has been elected as a Founding Fellow of the Faculty of Sports and Exercise Medicine.
Areas of expertise
ACL reconstruction
Hip replacement surgery
Knee replacement
Sports injuries
Trauma
Arthoscopic hip surgery
Arthroscopic knee surgery
Lower limb surgery
Knee surgery
Knee arthroscopy
Ligament reconstruction including anterior cruciate ligament
Revision hip replacement
Hip resurfacing