Mr Rahul Patel MBBS MRCS(Eng) MD FRCS(Tr & Orth)
Consultant Orthopaedic Surgeon
MBBS MRCS(Eng) MD FRCS(Tr & Orth)
Mr Rahul Patel
Consultant Orthopaedic Surgeon

MBBS MRCS(Eng) MD FRCS(Tr & Orth)
MBBS MRCS(Eng) MD FRCS(Tr & Orth)
Mr Patel is a recommended Consultant Orthopaedic Surgeon
Areas of expertise
ACL (anterior cruciate ligament) injury
Total knee replacement
Hip preservation surgery
Knee preservation surgery
MRI scan (magnetic resonance imaging scan)
Recommendations for Mr Patel
These recommendations are for information purposes only. Doctors providing recommendations do so in good faith and are not responsible for clinical outcomes.
3 GPs
5 Specialists
4 AHPs
About Mr Rahul Patel
GMC number: 4533261
Year qualified: 1998
Place of primary qualification: University of London
Mr Rahul Patel is a Consultant in Trauma & Orthopaedics at the University College Hospital, London. He is actively involved in the training of higher surgical trainees on the London orthopaedic rotations and is also a co-developer and course tutor on the MSc in Sports Medicine, Exercise & Health at University College London. He is an Honorary Associate Professor of UCL. He is also the medical director of myrecovery, a digital health platform for the surgical patient.

Rahul Patel qualified from The Royal Free Hospital School of Medicine. He trained in surgery at various London teaching hospitals before undertaking a formal two-year research period culminating in a higher degree from the University of London. His specialist orthopaedic training was on the Middlesex/University College Hospital, London rotation. Mr Patel then undertook subspecialist fellowship training in reconstructive arthroscopy and sports orthopaedic surgery at the University of British Columbia, Vancouver, Canada and at the Steadman-Hawkins Clinic, Vail, USA.

He is a member of the International Society of Arthroscopy, Knee Surgery and Orthopaedic Sports Medicine (ISAKOS), the European Society of Sports Traumatology, Knee Surgery and Arthroscopy (ESSKA) and the International Cartilage Repair Society (ICRS). Mr Patel's main orthopaedic and research interests are sports injuries of the hip and knee (e.g. meniscus, ACL, hip impingement), joint replacement, meniscus preservation and transplantation, patellofemoral instability, chondral regeneration and digital health in orthopaedics.

Mr Patel would like to clarify and emphasise that he does NOT charge outside of the Bupa fee Schedule for procedures.
Areas of expertise
ACL (anterior cruciate ligament) injury
ACL reconstruction
Adductor repair
Arthritis (knee)
Arthroscopy
Bone marrow tests & biopsies
Cartilage preservation and regeneration
Cartilage surgery (knee)
Chondral grafting
Digital health
Fat pad impingement
Femoroacetabular impingement
Fracture (broken bone)
Hip arthroscopy
Hip impingement
Hip labral repair
Hip preservation surgery
Joint preservation
Knee arthroscopy
Knee cyst
Knee ligament repair
Knee pain
Knee preservation surgery
Knee replacement
Labral tear
Medial collateral ligament
Meniscal augmentation
Meniscal preservation
Meniscal repair
Meniscal transplant
Minimally invasive knee surgery
MRI scan (magnetic resonance imaging scan)
Multiligament injury
Multiligament reconstruction
Osteoarthritis
Osteotomy around the knee
Partial knee replacement
Patella (kneecap) dislocation
Patella realignment
Patellofemoral instability
Patellofemoral joint replacement
Patellofemoral stabilisation
PCL reconstruction
Posterolateral corner reconstruction
Proximal hamstring repair
Revision surgery
Robotic-assisted knee surgery
Robotic-assisted partial knee replacement
Sports injuries
Tendon repair
The young knee
Tibial tubercle transfer
Torn meniscus (cartilage)
Total knee replacement
Other specialists recommended by Mr Patel
Mr Jonathan Miles, Consultant Orthopaedic Surgeon
❝An absolutely top-class lower limb surgeon. I have been a colleague of his for a long time and I cannot recommend his expertise enough. If you require an honest, simple, empathetic approach, this is your man!❞
Mr Abbas Rashid, Orthopaedic Surgeon
❝For shoulder and elbow surgery, I cannot recommend him highly enough. A thorough, reliable and high-quality surgeon. I have never been disappointed in referring patients to him❞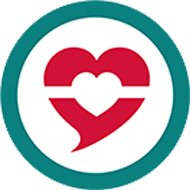 Dr Jon Read, Pain Medicine Specialist
❝Brilliant anaesthetist❞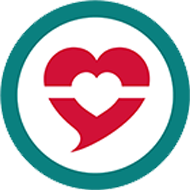 Dr Navkiran Kaur, Anaesthetist
❝Excellent anaesthetist❞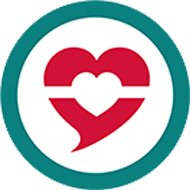 Mr David Sweetnam, Orthopaedic Surgeon
❝Superb all round care❞