Ms Claire Small M Phty St. MMACP. PG Cert in Non Medical Prescribing
Physiotherapist
M Phty St. MMACP. PG Cert in Non Medical Prescribing
Ms Claire Small
Physiotherapist

M Phty St. MMACP. PG Cert in Non Medical Prescribing
M Phty St. MMACP. PG Cert in Non Medical Prescribing
Ms Small is a recommended Physiotherapist


Areas of expertise
Hip and groin issues
Movement dysfunction
Pregnancy physiotherapy
Pelvis and lumbopelvic dysfunction
Chronic back pain


Recommendations for Ms Small
These recommendations are for information purposes only. Doctors providing recommendations do so in good faith and are not responsible for clinical outcomes.
1 GP
1 Specialist
Recommended by: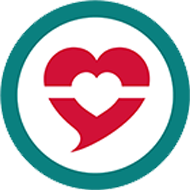 ❝Claire is a very experienced, dedicated and brilliant physiotherapist with a lovely manner and a very dedicated approach to her patients. I thoroughly recommend her.❞
About Ms Claire Small
HCPC number: PH45609
Year qualified: 1990
Place of primary qualification: The University of Queensland
Claire is the Clinical Director at Pure Sports Medicine, Kensington in London, a multi-disciplinary sports and musculoskeletal medicine clinic with four sites and 75 clinicians in central London. Her clinical interests include hips, groin, movement dysfunction, pregnancy, pelvis and lumbopelvic dysfunction. Her sporting interests are football, dance and ballet.

Claire also works as an honorary lecturer and examiner at Queen Mary University of London. She is an invited lecturer at UCL, Kings College, London and University of Bath and a journal reviewer for Manual Therapy and Physical Therapy in Sport and the British Journal of Sports Medicine.

Claire has a research interest in groin pain and pathology, including pregnancy related pelvic girdle pain and athletic groin pain. She is a national and international lecturer on manual therapy, spinal and hip and pelvic pain. In 2015, she was named the Qantas Australian Woman of the Year in the UK for her entrepreneurial work in building a successful clinical organisation and her promotion of musculoskeletal healthcare, and in 2016 she was awarded as Fellowship of the MACP.
Areas of expertise
Hip and groin issues
Movement dysfunction
Pregnancy physiotherapy
Pelvis and lumbopelvic dysfunction
Chronic back pain
Preventative rehabilitation
Sports injuries
Musculoskeletal
Manual therapy
Injury prevention
Rehabilitation
Sports medicine
Physical therapy
Back pain
Orthopedics
Sports
Medicine
Injury
Neck pain
Operant conditioning
Frequently asked questions
What are the common symptoms that your patients tend to present with?
Most of my patients that I see will present with a combination of symptoms such as low back pain, pain in their glutes, pain in and around their hip area – either in their groin or in the lateral aspect – or they may be presenting with trochanteric bursa. I see a lot of patients with leg pain, with pins and needles, numbness, tingling in their legs related to their irritation and also a lot of patients with stiffness in their backs throughout their spine.
What are the treatments that you're able to offer your patients?
We use a combination of manual therapy, exercise and education. Often, patients, especially if they've got long-standing problems, are often quite stiff and restricted. It's become a feature of managing chronic back pain that basically everybody is now just dealt with exercise therapy. Actually, a lot of the patients that we see need to get moving. They need to be mobilised. I'm a qualified manipulative physiotherapist. I will use joint manipulation as appropriate. I then will follow that up with sort of appropriate exercise program to maintain the improvement that the patient is getting from the manual therapy and, obviously, some suitable education as to the cause of their problem, what needs to be done about it, et cetera.
What are your areas of sub-specialist interest?
My areas of interest are managing lumbopelvic hip pain, such as hip, groin dysfunction and low back pain. Those three areas are intimately linked anatomically, but they're also linked from the perspective of nerve connections. Often, what you find is that in order to improve one area, you need to work on the other areas.
Professional memberships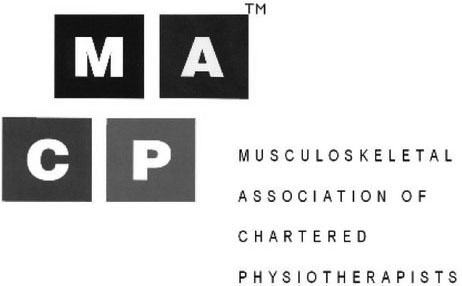 Other specialists recommended by Ms Small
Mr Colin Natali, Orthopaedic Surgeon
❝Mr Colin Natali is an orthopaedic surgeon dealing in spinal pain. He is someone who doesn't necessarily like to operate unless it's absolutely necessary. He's got a wealth of experience and is very good at communicating effectively with patients about why they do or don't need surgery.❞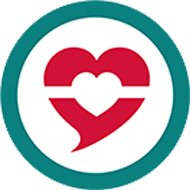 Mr Alexander Montgomery, Orthopaedic Surgeon
❝Mr Alexander Montgomery is technically excellent as a spinal surgeon, but is also an excellent clinician, in that he listens to the patients and he only recommends surgery for patients where it's absolutely necessary. He works very collaboratively with other healthcare professionals.❞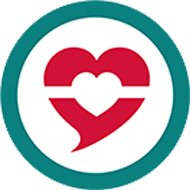 Mr Richard Villar, Orthopaedic Surgeon
❝Mr Richard Villar is a world-class, world-renowned hip surgeon. He is very involved in pioneering hip arthroscopy in this country and has a wealth of experience in terms of dealing with tricky hip pain and pathology.❞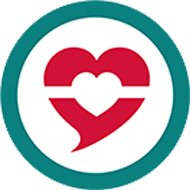 Mr Peter Hamlyn, Neurosurgeon
❝Mr Peter Hamlyn is a highly experienced clinician and is someone who thinks very broadly about the best approach for management of individuals who have had long-standing problems.❞