Dr Farrah Jawad BSc (Hons) MSc MBBS MRCP (UK) DipSEM (UK&I) FFSEM (UK) PGCert
Sport & Exercise Medicine Specialist
BSc (Hons) MSc MBBS MRCP (UK) DipSEM (UK&I) FFSEM (UK) PGCert
Dr Farrah Jawad
Sport & Exercise Medicine Specialist

BSc (Hons) MSc MBBS MRCP (UK) DipSEM (UK&I) FFSEM (UK) PGCert
BSc (Hons) MSc MBBS MRCP (UK) DipSEM (UK&I) FFSEM (UK) PGCert
Dr Jawad is a recommended Sport & Exercise Medicine Specialist


Areas of expertise
Musculoskeletal medicine
Musculoskeletal ultrasound
Sports medicine
Musculoskeletal injury


Recommendations for Dr Jawad
These recommendations are for information purposes only. Doctors providing recommendations do so in good faith and are not responsible for clinical outcomes.
2 GPs
2 Specialists
14 AHPs
About Dr Farrah Jawad
GMC number: 7016310
Year qualified: 2008
Place of primary qualification: University of London
Dr Farrah Jawad is currently working as a Consultant in Sport & Exercise Medicine at Pure Sports Medicine, St Paul's in London. Her clinical interests include dance medicine, performing arts medicine, musculoskeletal medicine, sports medicine, musculoskeletal ultrasound and tendinopathy. Her sporting interests include athletics, rugby, dance and boxing.

Dr Jawad has been a match day Doctor for Wasps Ladies RFC, Hooks ABC, Islington Boxing Club, World Para-Athletics Championships, NEC Wheelchair Tennis Masters, Muller Anniversary Games, Commonwealth Youth Games and British Universities and Colleges Sport. She has also worked at the Royal National Orthopaedic Hospital, Defence Military Rehabilitation Centre, Headley Court, Institute of Sport and Exercise and Health.
Areas of expertise
Sports medicine
Musculoskeletal medicine
Musculoskeletal injury
Exercise medicine
Dance medicine
Performing arts medicine
Tendinopathy
Tendon issues
Diagnostic ultrasound
Ultrasound guided injections
Corticosteroid injections
Hyaluronic acid injections
Shockwave therapy
Exercise related health issues
Sports injuries
Foot
Ankle
Knee problems
Hip and groin problems
Back pain
Shoulder problems
Elbow problems
Wrist and hand problems
Musculoskeletal ultrasound
Frequently asked questions
What are the common symptoms that your patients tend to present with?
The most common presenting complaints that the patients have or the presenting problems are joint pain. Shoulder pain, neck pain, elbow pain, wrist and hand pain, hip pain, knee pain and foot and ankle pain are probably the most common things that I see. So, joint pain, muscle pain, muscle injuries, among others, are the most common symptoms that I see.
What are the treatments that you're able to offer your patients?
One of the things that I can offer is diagnostic ultrasound. I can also do therapeutic injections where appropriate. I've got links to local clinics where patients can have other diagnostic imaging, such as x-ray, MRI and CT scan where necessary. If patients require blood tests, they can be sent elsewhere for diagnostic purposes.
Treatment-wise, it really depends on the clinical scenario. There can be some injections which can be therapeutic or therapeutic adjuncts to physiotherapy because I work closely with physiotherapists. Often, if the patient's treatment is rehab based, then I can coordinate their care with one of my rehab colleagues in physiotherapy. We've also got soft tissue therapists at Pure Sports Medicine. We have a podiatrist as well. All those close links that I have with those colleagues are how we can get good care to our patients.
What are your areas of sub-specialist interest?
I am particularly interested in tendinopathy. I am interested in ultrasound. I also have a Masters' degree in Performing Arts Medicine and I did a project with the Royal Ballet. I'm interested in the performing artists and dancers as well. But I see people from all walks of life whether they are athletic or otherwise.
I'm quite interested in the shoulder, wrist and hands.
Other specialists recommended by Dr Jawad
Dr Benjamin John Roberton, Radiologist
❝Dr Benjamin Roberton is a consultant radiologist who is very accessible. He writes excellent reports for his imaging. I look forward to reading his reports. He is really easy to communicate with, friendly from a clinician to clinician point of view.❞
❝Alice Corbett is a highly knowledgeable and experienced podiatrist. She offers excellent biomechanical assessments for her patients including gait analysis.❞
Mr Deepu Sethi, Consultant Orthopaedic Knee Surgeon
❝Mr Deepu Sethi is a consultant knee surgeon who I would recommend. He explains things very nicely to the patients, really giving them a chance to make an informed decision about what's best for them. Not only is he technically excellent at what he does, he's also got a wonderful personality and can really provide good care for his patients. I trust them completely with my patients with knee problems who I think may require a surgical opinion.❞
Mr Dave Cracknell, Physiotherapist
❝Mr Dave Cracknell is a physiotherapist interested in the upper limb. He is extremely experienced and has an excellent manner as well.❞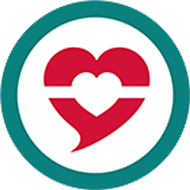 Mr Graham Ferris, Performance Coach
❝Graham Ferris is an enthusiastic and experienced Strength and Conditioning Coach. I would recommend him to patients and colleagues.❞
Dr Stephen Thompson, Sport & Exercise Medicine Specialist
❝Stephen Thompson is a highly knowledgeable colleague. He is committed to providing evidence-based care for his patients.❞
Mr Stephen Armstrong, Physiotherapist
❝Mr Stephen Armstrong is an effective and knowledgeable physiotherapist who provides holistic care for his clients.❞
Mr Simon Arundel, Physiotherapist
❝Mr Simon Arundel have experience in football. He is excellent.❞