Mr Jonathan Joseph BSc (hons) MBBS DOHNS FRCS(ORL-HNS)
Consultant ENT and Facial Plastic Surgeon
BSc (hons) MBBS DOHNS FRCS(ORL-HNS)
Mr Jonathan Joseph
Consultant ENT and Facial Plastic Surgeon

BSc (hons) MBBS DOHNS FRCS(ORL-HNS)
BSc (hons) MBBS DOHNS FRCS(ORL-HNS)
Mr Joseph is a recommended Consultant ENT and Facial Plastic Surgeon
Areas of expertise
Adenoidectomy
Adult ear, nose & throat surgery
Allergic nasal polyposis
Balloon sinuplasty
Endoscopic anterior skull base surgery
Recommendations for Mr Joseph
These recommendations are for information purposes only. Doctors providing recommendations do so in good faith and are not responsible for clinical outcomes.
1 GP
Recommended by: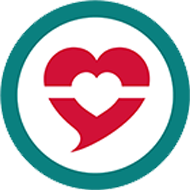 byDr Sheryl Michaela Kaplan, GP
❝Mr Joseph is an excellent ENT Surgeon who I would happily refer to. He listens to his patients and develops joint management plans which are patient centred and evidence based.❞
Make an appointment
Address
Royal National Throat, Nose & Ear Hospital (NHS)
330 Gray's Inn Road, London, Greater London, WC1X 8DA
About Mr Jonathan Joseph
GMC number: 6105465
Year qualified: 2004
Place of primary qualification: University of London
Mr Jonathan Joseph is an experienced Consultant ENT Surgeon working at the Royal National Ear, Nose and Throat Hospital, UCLH and a number of private hospitals. His responsibilities include the treatment of all forms of ENT disease both in adults and children. He has a specialist interest in rhinological disease and he is the lead surgeon for sinonasal cancer treatment at UCLH. His training and experience allow him to treat complex sinus disease, both medically and surgically. He also performs nasal reconstruction to treat inherited and acquired nasal deformity and has a large cosmetic rhinoplasty practice.

Another aspect of his practice is to run specialist paediatric ENT clinics and surgical theatre lists. In children he treats sleep apnoea, glue ear, recurrent tonsillitis, allergy, sinusitis, voice problems and other ENT problems.

Mr Joseph is conducting research in a number of areas. His main interest currently is in the development of ENT surgery under local anaesthetic and sedation. He has helped to build the largest centre in Southern England carrying out ENT surgery in this way.
Related to this he is evaluating the effectiveness of new devices for treating nasal disease under local anaesthetic.
Another area of research is in the management of psychological disease, in particular body dysmorphic disorder, in patients seeking nasal surgery. He has shown that collaboration with a psychologist is essential for such patients the value of screening questionnaires.


Areas of expertise
Acid reflux
Acoustic neuroma
Adenoidectomy
Adenoids
Adult ear, nose & throat surgery
Allergic nasal polyposis
Allergic rhinitis (hayfever)
Aphonia (loss of voice)
Balloon sinuplasty
Blocked nose
Chronic cough
CSF leak
Deafness
Deviated septum
Disorders of nasal breathing
Dizziness
Dysphonia
Eagle syndrome
Ear infections
Ear nose & throat surgery
Ear wax
Earache (ear pain)
Endoscopic anterior skull base surgery
Endoscopic lacrimal (tear duct) surgery
Endoscopic sinus surgery
Endoscopic skull base surgery
Epistaxis (nose bleeding)
Eustachian tube dysfunction
Facial cosmetic & reconstructive surgery
Facial nerve
Facial pain
Facial paralysis
Facial plastic surgery
Facial reconstruction
Fibroscopy
Functional endoscopic sinus surgery (fess)
Functional nasal surgery
Functional rhinoplasty
Glue ear
Grommet insertion
Halitosis
Head and neck cancer
Hearing loss
Hoarseness
Labyrinthitis
Laryngitis
Mastoiditis
Meniere's disease
Nasal blockage
Nasal cancer
Nasal deformity
Nasal endoscopy
Nasal polyps
Nasal septal perforation
Nasal trauma
Neck lump
Noisy breathing
Obstructive sleep apnoea (OSA)
Orbital cellulitis
Otitis media (glue ear)
Otology
Otomycosis
Otoneurology
Otoplasty
Otosclerosis
Paediatric (pediatric) ear, nose & throat surgery
Perforation of the eardrum
Pharyngeal pouch
Pharyngitis
Phonosurgery
Pinnaplasty
Postnasal drip
Radiofrequency turbinate reduction
Rhinitis
Rhinology
Rhinoplasty (nose job)
Septoplasty
Sinus surgery
Sinusitis
Smell disorders
Stopping nose bleeds (nasal cautery)
Tinnitus
Tonsillectomy
Tonsillitis
Tympanoplasty
Vertigo
Voice problems
Frequently asked questions
What are the common symptoms that your patients tend to present with?
They tend to present with:
• Nasal blockage
• Nasal discharge
• Facial pain, presumably due to sinusitis
• Balance disorder
• Hearing loss
• Discharging ears with infections and other sensations in the ear such as ear crackling, popping ears.
• Sore throats
• Difficulty swallowing
• Changes in the voice
What are the treatments that you're able to offer your patients?
In terms of initial medical treatments, for the nasal symptoms, it's usually a combination of various nasal sprays and nasal washes. If those fail, then we tend to proceed to surgical treatments – operations to improve nasal airflow.
With the ears, I would often clean out any wax or discharge in the ear in the clinic and then administer topical treatments into the ears to help improve the condition of the ear.
In terms of treatment for any throat infections, commonly patients have acid reflux which contributes to throat discomfort and I administer medical treatments for that.
Other surgical treatments would be:
• Recurrent tonsillitis – tonsillectomy
• Closure of eardrum perforations causing the cone infection – myringoplasty
What are your areas of sub-specialist interest?
My main interests are primarily diseases relating to the nose, like chronic sinus problems, structural problems with the nose itself, whether it's causing functional problems or cosmetic problems. Sometimes it's to do with birth defects. I'm looking at particular ways to solve those, whether it be medical or surgical.
My other area of expertise is paediatric ENT, looking at all the various conditions that are more specific to children, such as glue ear, tonsillitis, snoring problems and sleep-disordered breathing.
Other specialists recommended by Mr Joseph
Mr Elliot Benjamin, Consultant ENT Surgeon
❝Mr Elliot Benjamin provides an excellent service with recommendations from many colleagues and patients. His particular areas of interest are paediatric ENT and otology. He's an excellent clinician.❞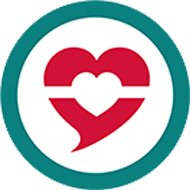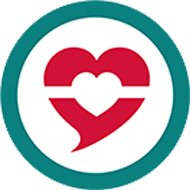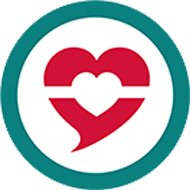 Dr Harsha Kariyawasam, Respiratory Specialist
❝Dr Harsha Kariyawasam's main training was as a chest physician, but he's developed a specialist interest in allergy and also management of complex chest problems, often when it's related to ENT problems. He has a fantastic knowledge of this area.❞
Dr Dawn Carnell, Consultant Clinical Oncologist
❝Dr Dawn Carnell is someone I work with on the NHS, managing some of my nasal cancer patients. She's got vast experience. She's a recognised authority in the area and I'd recommend her.❞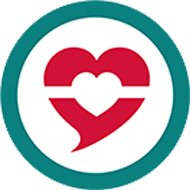 Mr Peter Andrews, ENT Specialist
❝Mr Peter Andrews is my senior colleague who provided a huge amount of my personal training. He's a person that I would ask questions of if I'm not sure about something.❞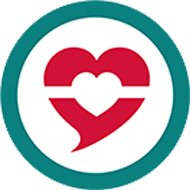 Dr James Alexander Turnbull, Pain Medicine Specialist
❝Dr Jamie Turnbull is an excellent anaesthetist, providing very good service for me and also has a very good connection with his patients.❞