Dr Victoria Swale BM MD FRCP ICDP
Consultant Dermatologist
BM MD FRCP ICDP
Dr Victoria Swale
Consultant Dermatologist

BM MD FRCP ICDP
BM MD FRCP ICDP
Dr Swale is a recommended Consultant Dermatologist
Areas of expertise
Pigmented skin lesions
Mole removal
Dermatopathology
Skin biopsy
Vulval disorders
Recommendations for Dr Swale
These recommendations are for information purposes only. Doctors providing recommendations do so in good faith and are not responsible for clinical outcomes.
8 GPs
4 Specialists
Recommended by: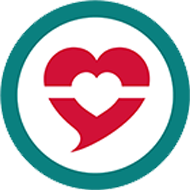 byDr Elizabeth Jane Louise Read, GP
❝Victoria Swale is undoubtedly the brainiest best dermatologist I know. I have referred her the most terrible problems (fungating SCC) to the tiniest least worrying problem (dry skin) and she has always responded with the utmost professionalism, humour, and tact. She is a tonic in herself and has more cookbooks than my husband. I recommend her very highly, she is the best of the best.❞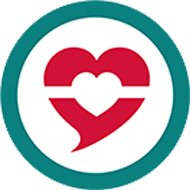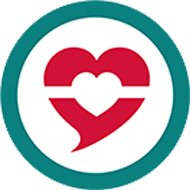 Make an appointment
Address
Royal Free London NHS Trust
Royal Free Hospital, Pond Street, London, NW3 2QG
About Dr Victoria Swale
GMC number: 3613678
Year qualified: 1992
Place of primary qualification: University of Southampton
Dr Victoria Swale works as a Consultant Dermatologist and a locum Consultant Dermatopathologist at the Royal Free Hospital. As a core member of the Skin Cancer Multidisciplinary Team, she has also set up the ongoing weekly dermatology clinicopathological conference at the Royal Free. Her areas of expertise include general dermatology, skin cancer, vulval dermatology and pigmented lesions, including moles. She sees both adults and children with a range of skin conditions including acne, eczema, psoriasis, hair problems and skin lesions. Dr Swale takes time to understand her patient's concerns and to address them, as well as to explain their condition and treatment clearly.

Dr Swale trained in medicine at the University of Southampton, and then gained her Membership of the Royal College of Physicians (MRCP) in 1995 during general medical training. She completed her training in dermatology after working in several leading London teaching hospitals. She received her Doctor of Medicine (MD) degree from the University of London in 2004 for her work in clinical and genetic aspects of skin cancer and melanocytic naevi.

Dr Swale was elected to Fellow of the Royal College of Physicians in 2008. She is a member of the British Association of Dermatologists, the American Academy of Dermatology, the Royal Society of Medicine. She is a member of the Executive Committee of the British Society for Dermatopathology and Council member for the British Society for the Study of Vulval Diseases. Dr Swale was a member of the Dermatology Question Writer's group for the Royal College of Physicians for 13 years and is now a member of the Executive Committee for Dermatology under the auspices of the Royal College of Physicians. She was the senior judge for the British Association of Dermatologists' annual conferences for 2017 and 2019 and will do so in 2020. She regularly lectures to local GPs, has taught on several annual national courses over the last 10 years, and is due to lecture internationally in 2021.
Areas of expertise
Acne
Actinic keratosis
Allergy
Alopecia
Anti fungal therapy
Benign and malignant skin tumours and lesions
Clinicopathological correlation
Cryotherapy
Curettage
Dermatitis
Dermatology
Dermatopathology
Dermoscopy
Diagnosis and removal of skin lesions
Disorders of skin, hair and nails
Dry skin
Eczema and other inflammatory skin conditions
Fungal infection
General dermatology
Genital skin problems
Hair and nail conditions
Hair loss
Hives
Itch
Lichen planus
Lichen sclerosus
Melanocytic naevi (moles)
Melasma
Minor skin surgery
Mole mapping
Mole removal
Oral and genital skin disorders
Pigmentation disorders
Pigmented skin lesions
Psoriasis
Shingles
Skin biopsy
Skin cancer diagnosis & screening
Skin infections
Skin surgery
Skin tags
Sun damage
Tinea
Vitiligo
Vulval dermatology
Vulval disorders
Warts
Other specialists recommended by Dr Swale