Mrs Sara Badvie MBBS(Hons), BSc(Hons), Master of Surgery(MS), FRCS(GenSurg)
Laparoscopic, Colorectal and General Surgeon
MBBS(Hons), BSc(Hons), Master of Surgery(MS), FRCS(GenSurg)
Mrs Sara Badvie
Laparoscopic, Colorectal and General Surgeon

MBBS(Hons), BSc(Hons), Master of Surgery(MS), FRCS(GenSurg)
MBBS(Hons), BSc(Hons), Master of Surgery(MS), FRCS(GenSurg)
Mrs Badvie is a recommended Laparoscopic, Colorectal and General Surgeon

Areas of expertise
Bowel screening
Colonoscopy
Colorectal surgery
Endoscopy
Gastroscopy
Haemorrhoid treatment
Hernia repair

Recommendations for Mrs Badvie
These recommendations are for information purposes only. Doctors providing recommendations do so in good faith and are not responsible for clinical outcomes.
12 GPs
3 Specialists
Recommended by:
Make an appointment
Address
Royal Free London NHS Foundation Trust
Pond St, London, NW3 2QG
About Mrs Sara Badvie
GMC number: 4634557
Year qualified: 1999
Place of primary qualification: United Medical & Dental Schools of Guy's & St Thomas' Hospitals
Mrs Sara Badvie was awarded a medical degree with honours in 1999 from Guy's & St Thomas' Hospitals, University of London, along with two prizes in surgery, four awards in cancer research, a national scholarship and a further immunology degree with honours.

Following early surgical training at Chelsea & Westminster Hospital, an interest in bowel conditions led her to research how polyps develop into bowel cancer, and how to improve measures for early detection of colorectal cancer. She gained a further three awards for her cancer research and a Master of Surgery higher degree from the University of London.

Mrs Badvie subsequently completed higher surgical training on the North West Thames rotation in London, treating bowel and anorectal conditions along with advanced training in general operations such as hernia and gallbladder surgery using open and keyhole techniques. During her training, she was selected to teach surgical skills and how to operate safely to other surgeons in the London Deanery.

Mrs Badvie consolidated her experiences as a resident surgical officer (RSO) at St Mark's Hospital and at the Royal Marsden Hospital, operating on patients with complex colorectal disease, along with a senior colorectal fellowship at St Thomas' Hospital, focusing on laparoscopic surgery and advanced colorectal disease. She incorporated a travelling fellowship to Japan to learn specialist techniques used to remove bowel polyps by international leaders in endoscopy.

Following her senior fellowships, Mrs Badvie took up a consultant position at the Royal Free London NHS Foundation Trust. In 2015, after 16 years in the NHS, she changed her full-time position to a sessional NHS role. She now works predominantly in the private sector and continues her teaching and surgical safety interests as a surgical skills trainer with Imperial College London, leading the Colorectal Surgical Skills Programme.
Areas of expertise
Abdominal pain
Advanced techniques for removal of polyps
Anal fissures
Anorectal abscess and fistula
Banding of haemorrhoids
Bilateral hernias
Bowel screening
Colonoscopy and advanced polyp removal techniques
Colorectal surgery
Conditions of the large and small bowel and appendix
Diarrhoea
Endoscopy
Endoscopic mucosal resection
Epigastric hernia
Femoral hernia
Flexible sigmoidoscopy
Gastroscopy
Haemorrhoids (piles), anal fissures and fistulas
Hernias - all types including inguinal, femoral, umbilical and incisional
Haemorrhoid surgery
Haemorrhoidal artery ligation (HALO)
Incisional hernia
Inguinal hernia
Injection therapy
Laparoscopic (keyhole) cholecystectomy
Open cholecystectomy
Open haemorrhoidectomy
Pilonidal disease, gallstones, lipomas
Paraumbilical hernia
Polypectomy
Rectal bleeding, change in bowel habit including constipation and diarrhoea
Rectal pain
Rectal prolapse
Recurrent hernia
Removal of skin lumps and lipomas
Spigelian hernia
Stapled haemorrhoidectomy
Treatment of abscesses
Umbilical hernia
Upper GI endoscopy
Ventral hernia
Other specialists recommended by Mrs Badvie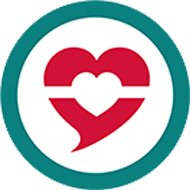 Prof. Tim Allen-Mersh, Colorectal Surgeon
❝Experienced, knowledgeable and dedicated to his patients. Professor Allen-Mersh is a highly respected surgeon and it has been a privilege to work with him.❞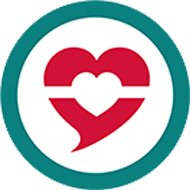 Dr Adam Webber, Geriatrician
❝Sensible and helpful. An excellent communicator and colleague.❞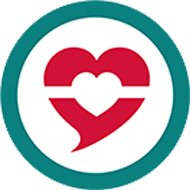 Mr Harold Nwaboku, Orthopaedic Surgeon
❝Recommended Orthopaedic Surgeon❞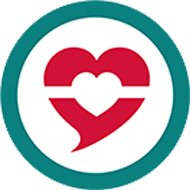 Dr Ian Pollock, Paediatrician
❝Recommended Paediatrician❞