Mr Neil Dorward BSc MB BS FRCS FRCS(SN) MS
Consultant Neurosurgeon
BSc MB BS FRCS FRCS(SN) MS
Mr Neil Dorward
Consultant Neurosurgeon

BSc MB BS FRCS FRCS(SN) MS
BSc MB BS FRCS FRCS(SN) MS
Mr Dorward is a recommended Consultant Neurosurgeon
Areas of expertise
Lower back pain
Degenerative disc disease
Pituitary tumour
Sciatica
Meningiomas
Recommendations for Mr Dorward
These recommendations are for information purposes only. Doctors providing recommendations do so in good faith and are not responsible for clinical outcomes.
1 GP
7 Specialists
Recommended by:
byDr Hadi Manji, Consultant Neurologist
❝I have known Mr Dorward for 20 years. He is an excellent and thoughtful Neurosurgical opinion especially with respect to pituitary and spinal problems. I have no hesitation in recommending him.❞
byDr Hadi Manji, Consultant Neurologist
❝I have known Mr Dorward for 20 years. He is an excellent and thoughtful Neurosurgical opinion especially with respect to pituitary and spinal problems. I have no hesitation in recommending him.❞
Make an appointment
Address
About Mr Neil Dorward
GMC number: 3405581
Year qualified: 1989
Place of primary qualification: University of London
Consultant neurosurgeon Mr Neil Dorward works at The Wellington Hospital. He is particularly interested in spinal, endoscopic pituitary, and central skull base surgery. Degenerative disc degeneration, neck and back discomfort, spinal abnormalities, and pituitary tumours are just a few of the problems that Mr Dorward addresses. He is fervently committed to the use of less invasive procedures in spinal and brain surgery.

At St. Mary's Hospital Medical School in London, Mr Dorward finished his undergraduate studies before beginning his training in London Teaching Hospitals. He completed a two-year research degree with a focus on the technologies used in intra-operate image-guidance for neurosurgery after becoming a specialist in the field.

Mr Dorward is a Consultant and the Clinical Lead for Endoscopic Neurosurgery at the National Hospital for Neurology and Neurosurgery in Queen Square, London.

Mr Dorward is highly involved in teaching surgeons in endoscopy due to his passion in medical education. In addition, he serves as the inaugural President of the British Neuro-Endoscopy Society and is the clinical leader for pituitary surgery. Mr Dorward is a vital participant in many research projects and has a keen interest in learning new things.
Areas of expertise
Back pain
Brain surgery
Brain tumours
Cervical disc replacement
Cervical discectomy
Craniotomy for glioma
Endoscopic procedures
Endoscopic surgery
Endoscopic ventricular surgery
Fusion surgery
Image-guided neurosurgery
Lumbar microdiscectomy
Meningioma
Minimally invasive spinal surgery
Neck pain
Neuro spinal
Neurological oncology
Neurooncology
Percutaneous pedicle screw fixation
Pituitary region surgery
Pituitary surgery
Sciatica
Scioliosis
Spinal decompressions
Spinal fixation
Spinal surgery
Spinal tumours
Stereotactic biopsy
Ultrasound elastography
Ventriculostomy
Frequently asked questions
What are the common symptoms that your patients tend to present with?
There are two different parts of my practice, and so they present with different features. The pituitary patients most often present with deteriorating vision, with a loss of field, a gradual progressive loss of the outer parts of their field of vision, coming in towards the centre and then maybe even losing sight in one of their eyes. This would be the commonest pituitary presentation.
The other side of my practice is degenerative spinal surgery, and so the majority of those patients present with the symptoms of spinal nerve root compression such as sciatica or spinal cord compression where they have increasing loss of function in hand, fine finger function and unsteadiness of gait.
Of all the patient groups, the biggest would be the patients presenting with either sciatica or arm pain from nerve compression.
What are the treatments that you're able to offer your patients?
As a surgeon, my treatments are surgical. On the pituitary surgery side of my practice, I do fully endoscopic pituitary surgery. It's a minimal access operation up the nose to remove tumours around the pituitary region.
In spinal surgery, I offer the full range of decompression operations to relieve pressure on the nerve, disc replacement (particularly cervical disc replacement gives very good results). I do a lot of disc replacement and I'm one of the biggest users of disc replacements by numbers. Then there are the complex spinal fixations that I do for patients with very deteriorated lumbar spine who needs screws and rods and fusion operations.
What are your areas of sub-specialist interest?
My areas of interest are around the central skull based endoscopic surgery, going beyond the pituitary surgery to do more intracranial surgeries which is extended transsphenoidal operating, and complex spine surgery. Central skull base surgery is generally around removing tumours near the skull base that are going up into the third ventricle, pushing up into the brain. These are very difficult to get at with standard surgical techniques. Hence, the endoscopic route provides an excellent corridor to get to them.
Professional memberships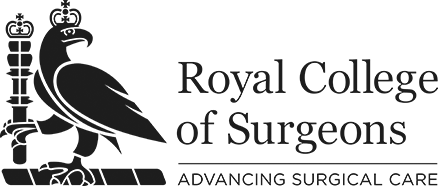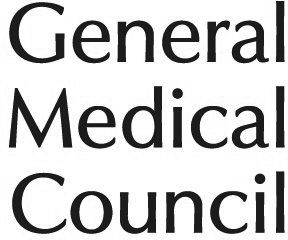 Other specialists recommended by Mr Dorward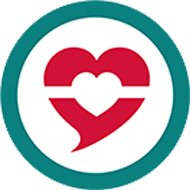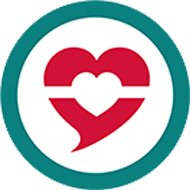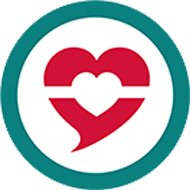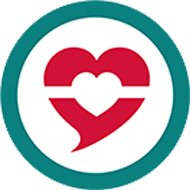 Mr Michael Stearns, ENT Specialist
❝Mr Michael Stearns is an excellent surgeon and a delightful person.❞
Miss Victoria Cohen, Ocular Oncologist
❝Miss Victoria Cohen is an experienced and sensible ophthalmologist.❞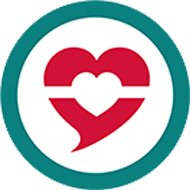 Mr Neil Toft, Plastic Surgeon
❝Mr Neil Toft is always enthusiastic to take on a challenge.❞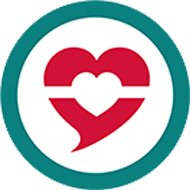 Dr Richard Stratton, Rheumatologist
❝Dr Richard Stratton is thoughtful and a respected opinion.❞
Mr Rohit Shetty, Spinal Surgeon
❝Mr Rohit Shetty is thoroughly likeable and calming.❞