Dr Philip Woodland BSc PhD MBBS MRCP
Consultant Gastroenterologist
BSc PhD MBBS MRCP
Dr Philip Woodland
Consultant Gastroenterologist

BSc PhD MBBS MRCP
BSc PhD MBBS MRCP
Dr Woodland is a recommended Consultant Gastroenterologist
Why would I have a colonoscopy and what is involved?
Video information
Can gastro-oesophageal reflux be cured?
Video information
Dr Woodland is a recommended Gastroenterologist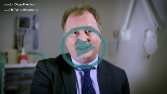 Why would I have a colonoscopy and what is involved?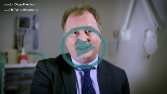 Can gastro-oesophageal reflux be cured?
Areas of expertise
Gastro-oesophageal reflux disease
Inflammatory bowel disease
Pancreatitis
Swollen stomach
Endoscopy (OGD)
Recommendations for Dr Woodland
These recommendations are for information purposes only. Doctors providing recommendations do so in good faith and are not responsible for clinical outcomes.
1 Specialist
Recommended by:
About Dr Philip Woodland
GMC number: 6075659
Year qualified: 2003
Place of primary qualification: University of London
Areas of expertise
Achalasia
Acid reflux
Barrett's oesophagus
Bloating
Bowel cancer screening
Bravo capsule
Cholestasis
Coeliac disease
Colitis (ulcerative colitis)
Colonic stent
Colonoscopy
Colorectal cancer
Constipation
Crohn's disease
Diarrhoea
Difficulty swallowing
Dyspepsia (indigestion)
Endoscopic ultrasonography (EUS)
Endoscopy (OGD)
Functional bowel disease
Gallstones
Gastric (stomach) ulcers
Gastritis
Gastrointestinal bleeding
Gastrointestinal cancers
Gastro-oesophageal reflux disease (GORD)
Gastroparesis
Gastroscopy
Heart burn
Hiatus hernia
Inflammatory bowel disease (IBD)
Iron deficiency anaemia
Irritable bowel syndrome (IBS)
Liver disease
LPR reflux
Oesophageal cancer
Oesophageal spasm
Oesophagitis
Pancreatitis
Peptic ulcer disease
Percutaneous endoscopic gastrostomy (peg)
Pyloric stenosis
Rectal bleeding
Sigmoidoscopy
Stomach / abdominal pain
Stretta
Swollen stomach
Therapeutic gastroscopy
Upper gastrointestinal conditions (oesophagus & stomach)
Frequently asked questions
What are the common symptoms that your patients tend to present with?
I see a mixture of upper and lower GI patients. In terms of upper GI, I see patients with swallowing problems, heartburn, reflux, indigestion, among others.
In terms of lower GI, I see patients with diarrhoea, change in bowel habits, bleeding, abdominal bloating and IBS (irritable bowel syndrome).
What are the treatments that you're able to offer your patients?
I see a mixture of endoscopic and medical treatments. I'm able to personally do a whole range of endoscopy investigations. I also have access to a really good team of other specialists, if needed, for radiology and scans.
In terms of treatments, we have all of the available medications according to the latest research.
What are your areas of sub-specialist interest?
My subspecialist interest is upper GI disease, particularly swallowing problems and reflux, and endoscopy and advanced interventional endoscopy such as endoscopic ultrasound, bowel cancer screening, and endoscopic resections.
Other specialists recommended by Dr Woodland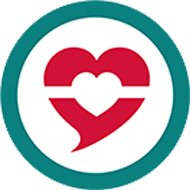 ❝Dr David Propper is a very trusted colleague and has always gone the extra mile for the patients.❞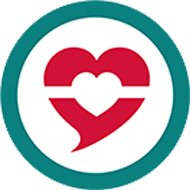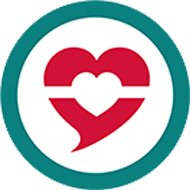 Dr David Rawat, Paediatrician
❝I've worked with Dr David Rawat for many years and he's an excellent opinion, particularly with neurogastroenterology problems.❞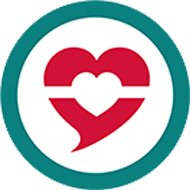 Dr Arman Parsai, Radiologist
❝Dr Arman Parsai is an incredibly good radiologist who has looked after my patients well.❞