Dr Rick Seah MBBS, MSc, FFSEM (UK), MAcadMEd, MFMLM, MRCGP, MFSEM (UK&I), DCH, DFFP, DSEM (UK&I)
Sport & Exercise Medicine Specialist
MBBS, MSc, FFSEM (UK), MAcadMEd, MFMLM, MRCGP, MFSEM (UK&I), DCH, DFFP, DSEM (UK&I)
Dr Rick Seah
Sport & Exercise Medicine Specialist

MBBS, MSc, FFSEM (UK), MAcadMEd, MFMLM, MRCGP, MFSEM (UK&I), DCH, DFFP, DSEM (UK&I)
MBBS, MSc, FFSEM (UK), MAcadMEd, MFMLM, MRCGP, MFSEM (UK&I), DCH, DFFP, DSEM (UK&I)
Dr Seah is a recommended Sport & Exercise Medicine Specialist


Areas of expertise
Sports injuries
Knee
Ultrasound scanning
Injection therapy
Musculoskeletal medicine


Recommendations for Dr Seah
These recommendations are for information purposes only. Doctors providing recommendations do so in good faith and are not responsible for clinical outcomes.
2 GPs
7 Specialists
6 AHPs
About Dr Rick Seah
GMC number: 4643302
Year qualified: 1999
Place of primary qualification: University of London
Dr Rick Seah studied medicine at Guy's & St Thomas' Hospitals Medical School, King's College London, graduating in 1999. He is a consultant at the Institute of Sport, Exercise & Health (ISEH) and an honorary consultant at UCLH. He works at Pure Sports Medicine, Canary Wharf in London as a consultant in Sports and Exercise medicine. His areas of clinical expertise include exercise medicine and image guided injection. His sporting interests are tennis, swimming, kayaking and hiking.

Dr Seah was a Sports Physician at the English Institute of Sport (EIS), British Fencing, British Canoeing, GB Wheelchair Tennis, Abu Dhabi International Triathlon, Wembley Stadium Event Medical Team and Olympic Medical Institute. He also worked as a Sports Medicine Doctor at the London 2012 Olympic & Paralympic Games. He is a fellow of the UK Faculty of Sport & Exercise Medicine - FFSEM (UK) and a recipient of the UKADIS Malcolm Read Scholarship Award in Sport & Exercise Medicine.
Areas of expertise
Sports injuries
Knee
Ultrasound scanning
Injection therapy
Musculoskeletal medicine
Back and neck
Anterior knee pain
Degenerative joint disease
Exercise-induced leg pain (EILP)
Musculoskeletal rehabilitation
Myofascial pain syndromes
Performance & dance medicine
Physical activity prescription
Soft tissue dysfunction
Bone stress injuries
Tendon, ligament and muscle injuries
Work-related & overuse disorders
Acupuncture
Shockwave therapy
Pain management
Shoulder & elbow pain
Hip pain
Knee pain
Leg pain
Foot & ankle pain
Overtraining syndrome
Orthobiologics & PRP
Compartment pressure testing
Dryneedling
Emergency medicine
Internal medicine
Orthopedics
Frequently asked questions
What are the common symptoms that your patients tend to present with?
The common symptoms that patients present with when they first see me include musculoskeletal joint pain and swelling. This also includes issues such as stiffness and difficulty with usual activities or daily living.
What are the treatments that you're able to offer your patients?
I'm able to offer patients diagnostic ultrasound scans, as well as access to all the common musculoskeletal imaging modalities such as MRI, x-rays and CT. I'm also able to offer them ultrasound-guided procedures such as cortisone injections, acupuncture and also compartment pressure testing, along with shockwave therapy treatment for chronic tendon and ligament injuries.
What are your areas of sub-specialist interest?
My areas of subspecialist interest include all forms of musculoskeletal injury and medicine, exercise-induced leg pain and also bone stress injuries.
Other specialists recommended by Dr Seah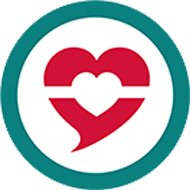 Dr Deane Halfpenny, Pain medicine specialist
❝I've known Dr Deane Halfpenny for more than a decade. I've spent two years of my specialty registrar training under his care. He has a very thorough approach to managing musculoskeletal and all forms of persistent pain syndromes. He does this through a comprehensive MDT approach and also via various injection techniques.❞
Mr Amit Amin, Consultant Orthopaedic Surgeon
❝Highly recommended Foot & Ankle surgeon. Methodical approach to managing sports & trauma-related injuries, engages well with rehabilitation colleagues. Significant expertise in major orthopaedic trauma.❞
Mr Stephen Davies, Physiotherapist
❝Mr Stephen Davies is a very experienced physiotherapist. He enjoys treating spinal injuries. We've had quite a few cases where we successfully managed patient symptoms.❞
Ms Sinead Delaney, Physiotherapist
❝Sinead is an excellent physio, particularly enjoying treating patients with shoulder injuries. She's a good listener & has great rapport with many patients.❞
Mr Richard Simpson, Physiotherapist
❝I have worked together with Mr Richard Simpson recently on a lot of common musculoskeletal injuries such as low back pain and knee issues, and the outcomes have been very encouraging. He comes across very well to patients and does take a lot of time to explain the problems and management of them.❞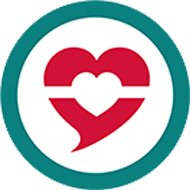 Mr Charles Willis-Owen, Consulatnt Orthopaedic Surgeon
❝I have known and worked with Charles on lower limb injuries over a number of years in central London. He is a thoughtful, caring clinician and a technically proficient surgeon. London's loss is the South Coast's gain!❞
Ms Ele Bray, Physiotherapist
❝I've worked with Miss Ele Bray on a whole range of musculoskeletal issues. She has a very nice way with her patients and they often appreciate their time and approach with trying to manage their difficult injuries.❞
Mr Michael Harrop, Physiotherapist
❝Michael is a very capable and approachable physiotherapy colleague. We have collaborated on many cases together, usually lower limb and backs, and I find his input to be highly valuable.❞
Dr Stephen Thompson, Sport & Exercise Medicine Specialist
❝Steve is a highly valued consultant colleague; caring and thorough in his care with patients.❞