Dr Sean Preston BSc (Hons) PhD MBBS FRCP
Consultant Gastroenterologist
BSc (Hons) PhD MBBS FRCP
Dr Sean Preston
Consultant Gastroenterologist

BSc (Hons) PhD MBBS FRCP
BSc (Hons) PhD MBBS FRCP
Dr Preston is a recommended Consultant Gastroenterologist
Areas of expertise
Gastro-oesophageal reflux (heartburn)
Achalasia
Barrett's oesophagus
Diagnostic and theraputic endoscopy
Irritable bowel syndrome (IBS)
Recommendations for Dr Preston
These recommendations are for information purposes only. Doctors providing recommendations do so in good faith and are not responsible for clinical outcomes.
2 GPs
6 Specialists
Recommended by: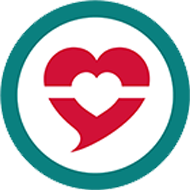 ❝Dr Preston is an enthusiast for delivering excellence in patient care. He is thoroughly up to date and manages patients carefully and with humour and compassion. He is my husband's physician and I am very glad he is on our team!❞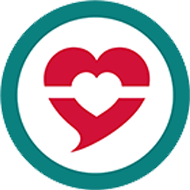 About Dr Sean Preston
GMC number: 4230881
Year qualified: 1995
Place of primary qualification: University of London
Areas of expertise
Achalasia
Barrett's oesophagus
Bloating
BRAVO pH capsule monitoring
Coeliac disease
Colon cancer
Colonoscopy
Constipation
Diagnostic and therapeutic endoscopy
Diarrhoea
Endoscopic ultrasound
Eosinophilic oesophagitis
Food intolerance
Gastro-oesophageal reflux disease (GORD) or acid reflux
General gastroenterology
Heartburn
Inflammatory bowel disease
Irritable bowel syndrome (IBS)
Oesophageal cancer
Rectal bleeding
Small intestinal bacterial overgrowth
Frequently asked questions
What are the common symptoms that your patients tend to present with?
The most common symptoms my patients have are abdominal pain, bloating and heartburn. These can signify serious underlying disease, but can equally be very straightforward problems to solve.
The gastrointestinal tract has the potential to cause many varied symptoms, so it's important to identify the cause as soon as possible.
What are the treatments that you're able to offer your patients?
The treatment is very pathology and patient-specific and it's very important to treat any underlying problems in a holistic manner. These can either be with lifestyle changes, medications, complex endoscopic therapies, dietary manipulation or hypnotherapy. I'm lucky enough to work in a group that can provide all of these.
What are your areas of sub-specialist interest?
My main areas of subspecialist interests are endoscopic, both the diagnosis and treatment of pre-malignant and cancerous pathology in the oesophagus, stomach, pancreas and colon.
Other specialists recommended by Dr Preston