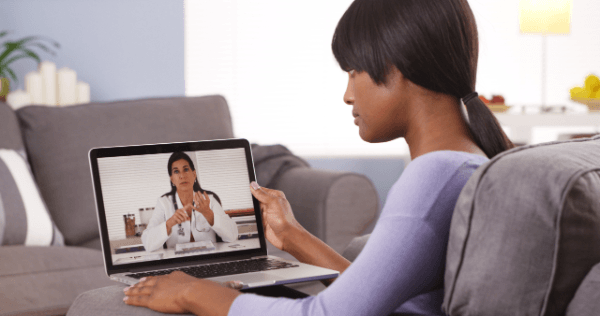 As lock-down is here, and with it the need to channel all resources towards the health professions dealing with COVID-19, the way we practice medicine in specialities like dermatology is changing. Dermatology clinics are traditionally busy with high footfall and large volumes of people entering and leaving departments. Reducing this level of activity and social interaction is vital for now in doing our bit to "flatten the curve".
Switching to online or tele dermatology consultations, in place of traditional face-to-face, has been a steep learning curve. If you have a video consult booked in for dermatology with me or another clinician, what should you expect? How can you make the most of it? Let's have a look at some pointers that I think are useful, based on my experience so far: Pressure injury
Log in on time and make sure you have good Wi-Fi strength. Video quality is extremely important. One thing I've noticed carrying out consultations with those in the countryside is that the connection is often not as good, resulting in issues like freezing screens or delayed audio.
Consider sending good quality photographs of your skin condition prior to your appointment, but ideally no more than three. Specifically, if the condition affects the face, take one each from the front, left and right. For rashes or skin lumps/bumps take one close-up photo and one from a distance to show which part of the body is affected. These photos can be viewed before-hand and aid the video consultation.
Ensure that you are in a well-lit room with adequate privacy and no interruptions for the consultation. Even though you may be at home, treat the consultation as you would in a clinic setting.
Keep a pen and paper handy to make notes. In clinic, I often write instructions for my patients, but in a tele-consult it can be helpful for you to do this as we go along to remind yourself how medications or creams should be used.
Please remove make-up before the consultation.
If you have a fringe or long hair, wear a hairband or tie your hair up, so there is no obstruction of views of your skin.
If you wish to discuss your skincare routine then make sure you either have your products available so we can look at them together or a list of what you are currently using. It is very likely you will be asked about this for certain skin conditions.
Have a list ready of what treatments you have tried in the past. What has helped? What has not? If you are taking any other medications then please make sure to mention it!
Be patient and prepared that it may take more than one consultation to ensure you are on the right treatment for you and that it is working. Think of the first appointment as a longer-term relationship with your dermatologist.
Write down any questions you may have before your appointment. Be realistic about what can be achieved in one session and think about prioritising the top three things you need to know before the consultation is complete.
The skin is a visible organ so tele-consults can work quite well for a number of conditions, such as acne, rosacea, pigmentation and rashes. Clearly, there is not the benefit of being able to touch or feel the skin or examine under a magnifying light as one would do face-to-face. However, tele consults are a good interim measure in light of COVID-19.
Finally, we suspect anecdotally that stress may be a trigger for flare-ups of certain skin problems, and many people may be finding their skin is in need of a bit extra help right now. If you are thinking of a video consultation with a dermatologist then keep the above tips in mind to get the most out of it for you.
Take care all and stay safe!
This article is for information only and should not be used for the diagnosis or treatment of medical conditions. myHealthSpecialist makes no representations as t

o the accuracy or completeness of any of the information in this article or found by following any link from this article

. Please consult a doctor or other healthcare professional for medical advice.
---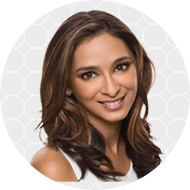 Dr Anjali Mahto, Consultant Dermatologist
Read Dr Anjali Mahto's latest article: Effects of personal protective equipment (PPE), in particular face masks