Our Summer 2016 Edusocial – another enjoyable evening of inspiring conversations and great presentations!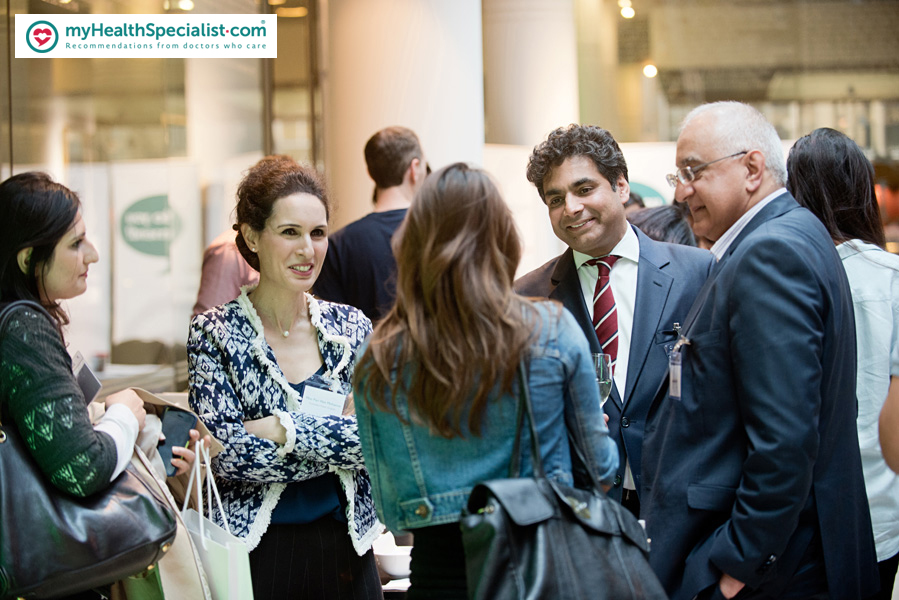 Following on from our Autumn 2015 Edusocial at The Charlotte Street Hotel, we were delighted to host our Summer 2016 members' event at The Royal Society of Medicine. Thank you to everyone who attended – it's our members that always make the evening so inspiring!

We were proud to welcome enthusiastic speakers from across the UK, who gave superbly-pitched, informative and engaging presentations. For those who were unable to attend, please follow the links below for the presentations and speakers' profiles: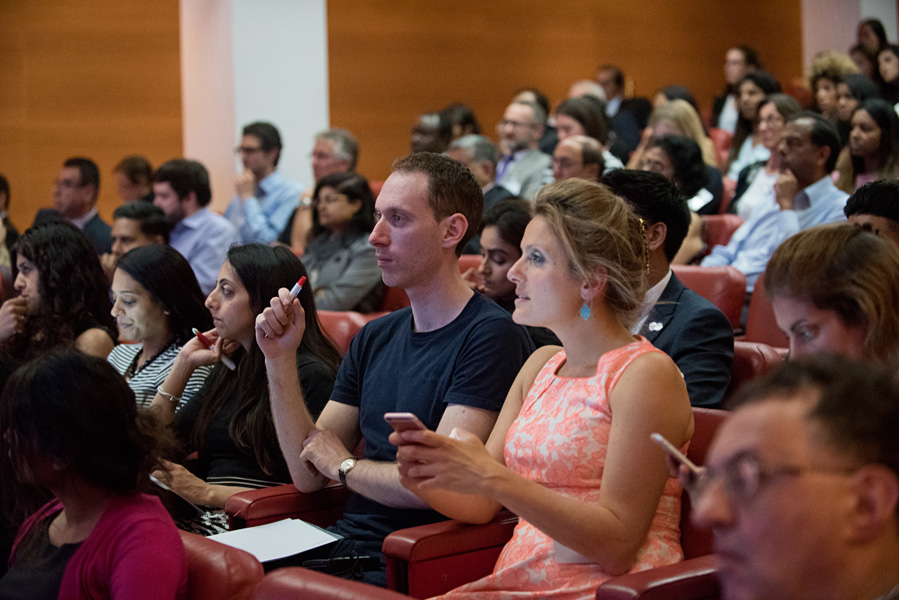 Some of key take-home points for me:
For a large blistering rash in the elderly, consider bullous pemphigus or pemphigoid and request a dermatology opinion early on in the diagnosis and management plan.
For patients with severe rhinosinusitis (hay fever or equivalent allergy) there's symptomatic benefit from daily saline nasal washouts in addition to steroid nasal sprays.
Consider platelets above >450 to be a possible marker of underlying malignancy.
It was lovely to have so many GPs and specialists stay so long after the talks had finished, whether they were making new links or re-establishing old connections. We thought it was fantastic that so many clinical discussions were sparked, and that what had been learned could potentially benefit thousands of patients. The GPs and specialists who attended care deeply about making a difference to their patients' outcomes and was a pleasure being able to bring them together. Please find below a few pictures from the event – to view the full gallery please follow this link.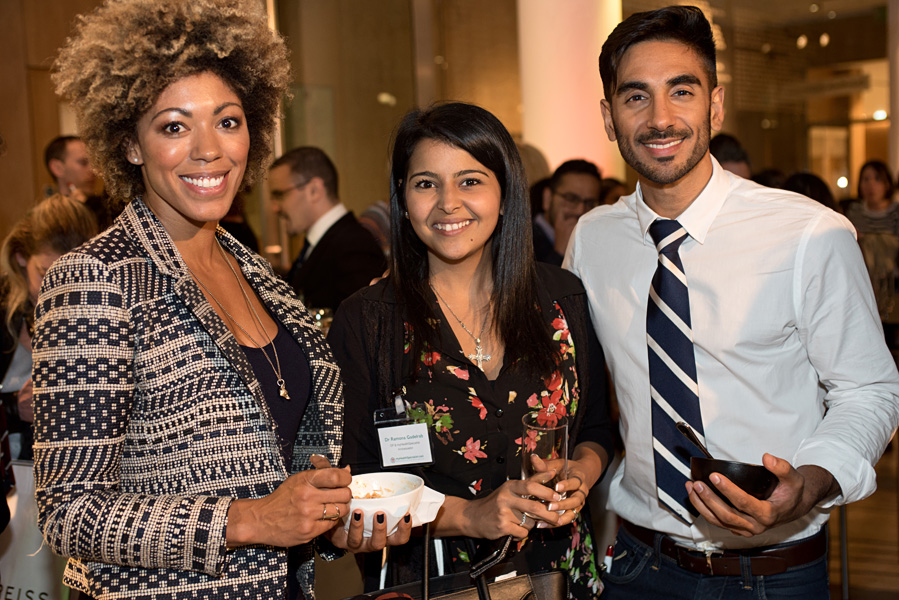 To top it off the feedback we received was overwhelming – thank you for being such wonderful guests! Here are some of the kind comments we received:
'Wow! Well done! What a fantastic evening – fun & really good CPD –Thank you!'
'Firstly, thank you and secondly a massive well done – the organisation, location, food, ambience were all amazing, Dr Zoe Norris came across really well, Mr Alam Hannan gave a sound talk with an appropriate content and level, & Dr Mahto came across really nicely, very articulate and with good use of interactive MCQ's'

'Thank you so much for an excellent evening last night – The talks were brilliant and all of them were extremely informative and beautifully delivered. Thank you very much indeed for a wonderful evening'

'Excellent speakers and very primary care focused, which you don't see in other events'

'Brilliant speakers, very informative, will certainly attend again!'

'Dr Mahto was brilliant – sharp, precise and engaging'
'Congratulations to you and the team for a spectacular night on Thursday'
'Perfect meeting last night – well done! You were amazing, and all your team – love that Zoe Norris – she's too good!'
Thank you to all of our hardworking team and supporters for making the evening possible, and to our fantastic members for their inspiration. We look forward to seeing you all at our next event!
Dr Kartik Modha
Co-founder and CEO myHealthSpecialist.com
Share your experiences, thoughts and expertise!
We're now collecting articles for our patient-facing blog, so if you're interested in writing a short article to share healthcare advice or insights, please contact us.
6,575 views