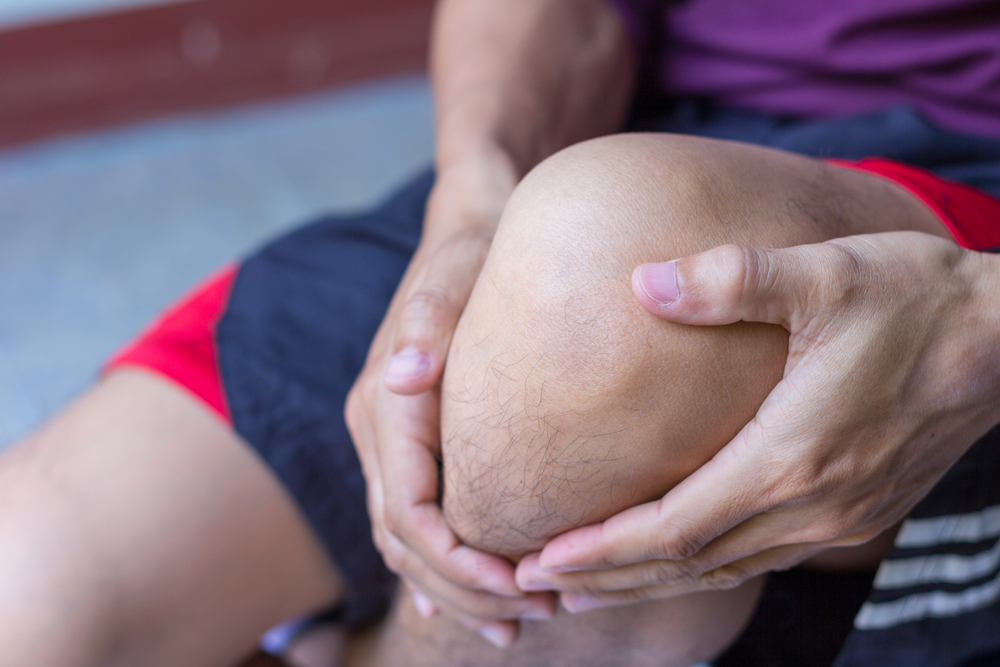 As a dedicated knee surgeon with an interest in sports injuries, I am passionate about helping my patients return to full sporting function. In my experience, this is best achieved by working as part of a wider multi-disciplinary team that includes physiotherapists and primary care. Our goal is always to understand the exact nature of any injury, manage the acute phase of the injury, start physiotherapy rehabilitation, and intervene surgically, only when absolutely necessary.
Our surgical goals are to preserve, and reconstruct where needed, as much of the knee's structural anatomy as possible. A critical structure, about which there is often much discussion and debate, is the meniscus – one of a pair of horse-shoe shaped cartilage structures within the knee which acts as a 'shock absorber' and helps to provide stability to the knee joint.
I am often asked about meniscal tears. The most frequent questions are:
"How should we manage meniscal tears?"
"Which ones need surgery?"
"The MRI found an unexpected tear, what should we do?"
My aim in this blog is to explore some of these questions and bring a little structure and clarity to how we approach this common knee injury.
Diagnosis and treatment of meniscal tears
A tear to the meniscus can be diagnosed upon history and clinical examination, and confirmed by MRI scanning.
There are many misconceptions around meniscal tears, and how best to treat them – this is not helped by the many classifications and descriptions of this common injury. In my practice, I find it most helpful to think of meniscal tears as three types:
Asymptomatic (show no symptoms)
Painful symptoms only
Painful and mechanical symptoms
Asymptomatic
Asymptomatic meniscal tears are very common and approximately 30-40% of people over the age of 40 years have been shown to have meniscal tears that are asymptomatic. The rate of tears increases with age and approaches 100% in the presence of osteoarthritis.
An asymptomatic tear is picked up by an MRI scan for another knee complaint. The tear itself does not give the patient any pain at the site of the tear, nor does it result in any mechanical symptoms (such as clicking, catching, locking, or popping sensations).
These tears never require surgery, and a combination of conservative treatment and rehabilitation can be used to target the original knee problem the MRI scan was performed for, such as patellofemoral pain, tendonitis etc.
Painful symptoms only
Painful symptomatic tears are either fresh new tears or are asymptomatic meniscal tears that have been aggravated and made to become symptomatic. In either case, the first line of treatment is usually not surgery, but non-operative treatment that includes rest, ice and physiotherapy rehabilitation. Only if a concerted effort at this non-operative treatment fails, and pains persist, should surgery be considered.
Surgery, following appropriate assessment, discussion, and counselling, would take the form of a knee arthroscopy where the tear is assessed and, if feasible, the meniscus is repaired, or alternatively debrided (where part of the torn meniscus is removed – known as a meniscectomy). This would then be followed by an appropriate course of rehabilitation.
Painful and mechanical symptoms
Once again, painful and mechanically symptomatic tears are either fresh new tears or are asymptomatic meniscal tears that have been aggravated and made to become mechanically symptomatic. While non-operative treatment may be considered for those cases where the meniscus, although torn, is sitting in an anatomical position (non-displaced) it is likely to be unsuccessful as the mechanical symptoms are unlikely to resolve. Therefore early surgical intervention may be necessary.
Key points:
Meniscal tears are common
Rehabilitation is very important
Surgery is a last resort and often dependant on the type of tear:

Asymptomatic: Never need surgery
Painful symptoms only: Sometimes need surgery
Painful and Mechanical symptoms: Often need surgery
This article is for information only and should not be used for the diagnosis or treatment of medical conditions. myHealthSpecialist makes no representations as t

o the accuracy or completeness of any of the information in this article, or found by following any link from this article

. Please consult a doctor or other healthcare professional for medical advice.
---


Mr Adil Ajuied, Consultant Orthopaedic Surgeon