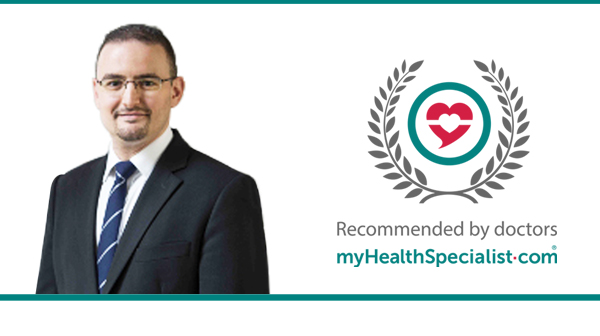 Why did you choose your particular specialty?
My first house job was as an orthopaedic houseman. It was during this period that I fell in love with orthopaedics, and later, more specifically, knee surgery.
What do you enjoy most about your job?
I enjoy meeting and getting know my patients, before starting on a journey together to achieve their goals and objectives.
Practicing knee surgery gives me the opportunity to treat a wide spectrum of patients. At one end of the spectrum are young patients with sports knee injuries, whose aims are to get back to the sports that they love. At the other end of the spectrum are older arthritic patients, where the aim of our treatment is to improve their pain and quality of life.
What one thing do you wish every member of the public knew?
Small amounts of daily exercise can result in significant health benefits. I have a strong preference for non-impact lower limb cardio in the form of static cycling, which is not only tolerated by irritable joints, but can also be positively beneficial.
What three traits define you?
Enthusiastic
Passionate
Patient centered
Who was your inspiration?
Mr James Tucker, my first science teacher.
What accomplishment in your life are you most proud of?
The achievement of which I have been most proud was being appointed a Consultant at Guy's and St Thomas'. This was very special for me as I had completed my undergraduate studies at, and graduated from, Guy's and St Thomas'.
In fact, I often describe myself as feeling like Harry Potter, returning to Hogwarts as a teacher…… Magical.
If you could do another job for just one day, what would it be?
I have always been fascinated by aviation, so I would be a pilot for a day.
What advances in medicine are you most excited about?
Some of the recent advances in tissue engineering and regenerative medicine have shown great promise, and I think these will change the landscape of medicine in the next 10 years.
What (health) app would you most recommend?
'Pacer- Pedometer plus'- I use this every day, it's excellent
This article is for information only and should not be used for the diagnosis or treatment of medical conditions. myHealthSpecialist makes no representations as t

o the accuracy or completeness of any of the information in this article, or found by following any link from this article

. Please consult a doctor or other healthcare professional for medical advice.
---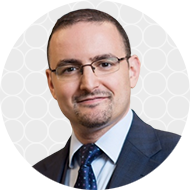 Mr Adil Ajuied, Consultant Orthopaedic Surgeon
Book an appointment with Mr Adil Ajuied
Read Mr Adil Ajuied's latest article on 'The meniscus – much misunderstood'